Latest Advice for Healthcare Students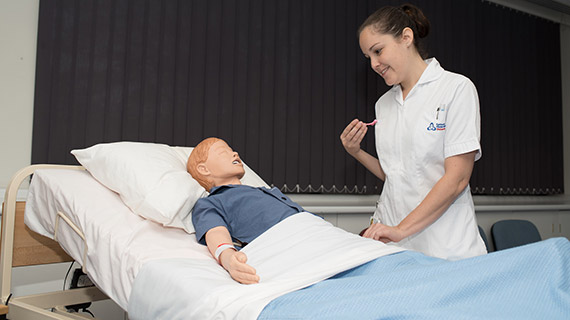 We are working in a complex environment with uncertain information, however in the last 24 hrs we received some further information in relation to the way forward for our PSRB Health programmes. This was also discussed in a Webinar with HEE, the NMC and the Council of Deans for Health UK, last night. There is some clarity, but everything is moving at such a pace that it is important to note that things may still change.
In this blog we present the publicly available links for your information, and include the key points, as understood at this point.
Current Funding Arrangements
The Student Loans Company has issued guidance which will continue to be updated at https://www.gov.uk/government/news/slc-coronavirus-covid-19-update
The impact on new DHSC funding arrangements available to students from September 2020, has yet to be confirmed.
There are exceptional claims arrangements for students which are here; https://mailchi.mp/5d1d555c50eb/important-information-from-nhsbsa-student-services?e=deaf12debd
Health and Care Profession Council (HCPC) Programmes
The approach being proposed by the HCPC is highly flexible and available here;
The advice for students is here: https://www.hcpc-uk.org/covid-19/advice/advice-for-students/
In summary this will allow all students who have completed competencies to opt into placement within the workforce. These students will be remunerated at Band 5 prior to registration, which will follow very soon afterwards.
However, the situation for Paramedic students is that they remain suspended from Placement until further notice. We will let you know about opportunities to re-engage with practice as soon as we receive details.
In relation to Physicians Associate students, you are still able to access placement. You are expected to achieve the 1400 practice hours threshold for completion of the programme/entry for the National Examination. However, there is flexibility about how/where these hours are completed in view of placement closures. More details will follow.
Nursing and Midwifery Council  (NMC) Programmes
The approach being proposed by the NMC is also highly flexible.
The link is available here; https://www.nmc.org.uk/news/coronavirus/
Extended End of Programme Placement, increasing the current 3 month final placement to six months.
This route continues the universities full involvement with supporting learning and student outcomes and is OPT IN.
It will include changes in supernumerary status to oversight by a qualified healthcare professional, protected learning opportunities, and potentially simpler routes for sign off and registration.
This would require a single sustained long-term placement learning environment which enables all competencies to be met.
The assumption is that Placement activity will directly replace theory in the total hours calculation.
Students will be rewarded for this contribution by receiving payment at Band 4 during the period of Placement. This appears to be in addition to the current financial package, with no changes to SLC arrangements.
NOTE;
S17 Adult Nursing – Most students have already commenced their 3 months placement.
S17 Child/Mental Health – commence April 20th currently.
S17 Midwifery – are due to go out on 18th May.
S18 – It appears likely that these cohorts will go onto the 6 month final year placement next year
Any approach to this going forward may be superseded by the emergency standards.
2. The introduction of a temporary NMC Emergency Register, subject to legislation being passed.
Our understanding is that this is only for final year NURSING students in the last 6 months of their programme (ie S17's currently).
This route will cease the universities direct involvement with the student as they will step off the programme and OPT IN to work on the emergency register.
There will be conditions for entry and to support the operation of the individuals.
As employees, they will be deployed where the service need is.
There is no defined time limit for this, there is no defined learning opportunity, although the employees will be developing competence.
The competence may contribute to Recognition of Prior Learning on their return to the university at the point that they want to move to the full register, but there may be a requirement for additional learning prior to submitting registration.
As employees of the NHS, their scope will become broader so they will be rewarded by a band 5 payment.
Please visit the NMC website for further information: https://www.nmc.org.uk/news/coronavirus/information-for-students-and-educators/
Alongside this are proposals being proposed by all PSRB's including;
A shift towards greater practice hours in the curriculum, and a relocation of such hours
There is a drive to increase the practice component of the programme.
In part this could be achieved within another proposal to keep year 1 academic theory, followed by a shift to 80% of year 2 into practice with 20% theory.
We have been given assurances that Placement Capacity will be available to support this change in focus.
NOTE; We need clarity currently around who this will apply to as this may include AHP, Nursing, Midwifery, and Physicians Associates. It appears this will impact all S19 cohorts who may be required to undertake an increased Placement experience in their 2nd year.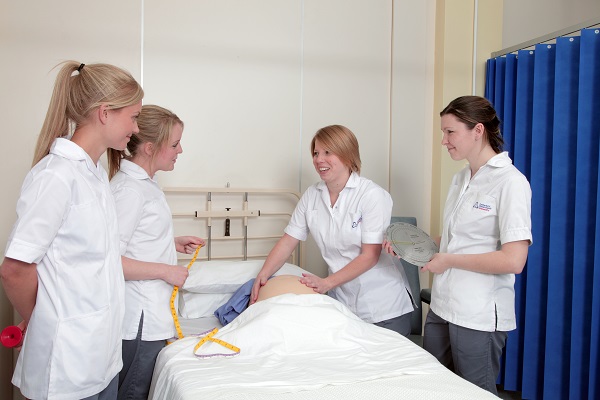 SWE Programmes
The link is available here; https://www.socialworkengland.org.uk/coronavirus/information-for-education-providers-and-social-work-students/
As per the standards, practice-based learning is integral to courses of social work, however the 2019 standards do not prescribe a specific number of practice days required. HEI can consider a reduction in the number of days for students who have completed a significant proportion of the placement and met all the learning outcomes to the required standard.
Providers will want to consider the viability of placements. Standard 5.3 and SWE guidance requires providers to 'respond to any concerns, difficulties or incidents that could prevent a learner's success when providing practice-based learning'. Education providers may consider the temporary suspension of placements with the days completed 'banked' to support an alternative placement at a later date.
This is a difficult time for students about to start placements, and there is a recommendation that HEI's postpone any placements due to begin in April.
Supporting the Changes externally
Whilst we clearly have much to do in the university to support your success, in the new remote working environment, we are also being asked to support the NHS Business Continuity Planning. Yesterday we released vital PPE stock held in our Simulation Suites into the NHS, Kent County Council and other agencies. We may also be releasing some vital clinical equipment for local use.
For Health Profession students, Health Education England have asked us to explore;
Which students will take up the option for the extended placement opportunity in our current 3rd Nursing, Midwifery and AHP cohorts.
Which 3rd Nursing students might opt onto a Temporary NMC Emergency Register.
NHS Guidance has been prepared to support your understanding of the options, and this will be shared with you all when released shortly. We will only engage in the HEE data gathering exercise, after you have had the opportunity to absorb this, as it is important that your understand and accept the protections that will be put into place for you during this period.