Peer Mentor and First Year BA Hons Counselling, Coaching and Mentoring Student, Tom, is sharing his advice on studying at home with childcare responsibilities during lockdown.
---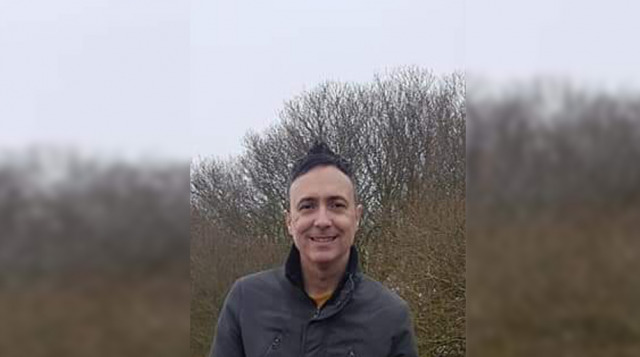 During these unprecedented times we have had to adapt many aspects of our daily lives. One of these is finding the best way to continue studying at home. In my previous post I touched on some ideas to help with this. However, what if we are also responsible for looking after children whilst trying to revise for an exam or finish an assignment? Balancing the two can be difficult. I am a Dad and my 4-year-old daughter is loving having me at home and wants my attention…. all the time! Below are a few tips and ideas I have found helpful whilst studying at home and juggling Dad duties.
If you can, read or study in the garden. Before hand set up a few play activities in the garden, sand pit is a good one. This way you can read or revise whilst the little one has some space of their own to play and explore whilst not becoming distracted. Also, you are both getting some fresh air and sunshine.
When reading and note taking, give your child a colouring book. Sit opposite them and pretend you are colouring too. Once a child is colouring and you are scribbling notes the time soon passes!
Personally, I am not a fan of phones and tablets for children, but there is no denying they are brilliant pacifiers for children! Load up their favourite game or movie and you pretty much have the time to sit in the same room and read, write etc for as long as they are engaged with the smart device.
Always take the time to explain what you are doing and why. Not always, but sometimes this really helps. Talk with each other and explain that Mummy/Daddy really does have to do this work, it will only take an hour and once it is done, we will crack open the chocolate ice cream! This also highlights the method of parent/child bribery! A small treat for letting you read a few chapters in peace works in this household!
Never forget to have patience. It is not the child's fault that we are in this situation. They may well be as unsettled as we are about what is happening in the world. If they are not going to let you study for one day, then so be it. There is always tomorrow.
An obvious one but not open to everyone, call on the support of your partner. I am incredibly lucky in this respect. A supportive, understanding partner can be a great asset when studying at home.
Finally, if you can, do try and hit the books in the evening. It is not an option for everyone but there is no greater feeling knowing the children are tucked up in bed, sound asleep and you have an hour or two for studying.
There is no denying it is tough. It is hard to balance life at the best of times. Add to the mix childcare and the situation we have today ultimately becomes more difficult. Try and remain positive, value the added time with your family and children. Keep things in perspective, this will not last forever. If you do need support reach out. The University student support services are here for you. The peer mentor services are here for you and many of us are parents (myself included). Let us support each other through the difficult time.
---
To find out more about peer mentoring and how to connect others in the same situation as you click here.