Join the CCCU Shotokan Karate Club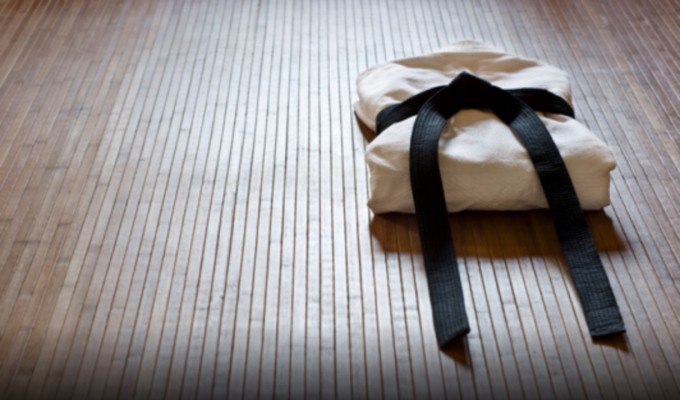 Training takes place on Tuesdays and Thursdays, from 7-9pm in OG12 at the Canterbury Campus.
For many people karate is a lifelong endeavour and the club welcomes adults who are both beginners and experienced martial artists. The club currently receives regular training from Sensei Bob Rhodes who holds an 8th Dan grade within the KUGB, and also benefits from having a large number of skilled black belt students. Regular karate training can lead to:
Improved health, flexibility and mobility,
Increased self confidence,
Improved focus and personal wellbeing.
If you are interested in taking part and are new to the club, the first training session is free. If you are new to karate please turn up 5-10 minutes before the session starts in suitable clothing (t-shirt and tracksuit bottoms, or similar) and if you have any questions please email start@canterburykarateclub.co.uk.
Please note that this is predominantly an adult club and is open to students, staff and members of the local community.
The CCCU Shotokan Karate Club has been running at the University for over 37 years and is affiliated with the Karate Union of Great Britain (KUGB).