IWD & Women's History Month Events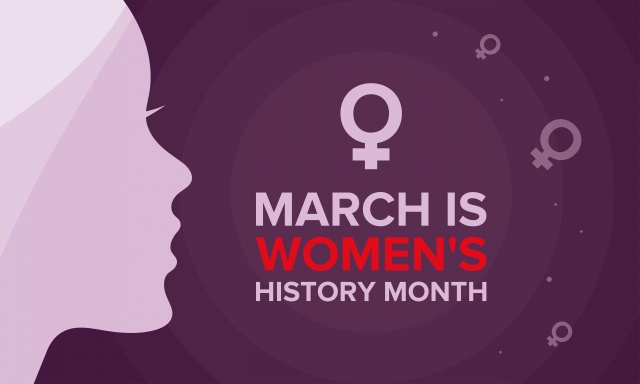 Next month is Women's History Month, as well as International Women's Day on the 8 March… And there's loads happening across CCCU to celebrate! From a Women's Self Defence Event and CCCU Creatives & Secret Projects Event to presentations on Visualising the Victorian Woman Writer and Women in the Workplace in Medieval Times- read on to find out more!
Women's Self Defence Event: 7 March
CCCU Jui Jitsu club is holding a self defence event for International Women's Day and welcomes all abilities to come along and join in the free event. Join them at 7:30pm in the Studio at the CCCU Sports Centre.
Book Launch- Gender: Medieval Places, Spaces and Thresholds: 7 March
Join us for the book launch of Diane Heath's Gender : Medieval places spaces and thresholds (London: Institute of Historical Research, 2019). Taking place at 5pm in the CCCU Bookshop. For more information, including a programme of the event, click here.
Miss Representation Film Screening: 7 March
Miss Representation exposes how mainstream media and culture contribute to the under-representation of women in positions of power and influence in America. The film draws back a curtain to reveal a glaring reality we live with every day but fail to see – how the media's limited and often disparaging portrayals of women and girls makes it difficult for women to feel powerful and achieve leadership positions. Watch the film at 12pm in Ng01. 
International Women's Day Events: 8 March
IWD Flag Raising: 10am at Augustine House– Come join the celebrations as the International Women's Day Flag will be raised outside Augustine House.
How Am I as a Women in Higher Education: 1pm-2:30pm in Mg18– This session is open to staff and students who want to explore their position within the institution. We are not raising questions about gender identity but about the subjective nature of being a woman in the university, and how this affects us as individuals.The session will consist of an activity in which participants can explore the subjective nature of their position and then a discussion about our roles and responsibilities as women in HE.
Not Your Average Josephine- Visualising the Victorian Woman Writer: 11 March
A presentation by Alyson Hunt, Research Associate for the International Centre for Victorian Women Writers on their project, 'Not Your Average Josephine'. Alyson will provide an outline of the project, which explores preconceptions behind notions of the Victorian woman writer, asking 'If there was an average Victorian woman writer, what would she be like?' Join the lunchtime session at 12pm in Mg02.
CCCU Creatives & Secret Projects: 12 March
Join the Canterbury Christ Church Creatives and CCCU Women's Network for an opportunity to connect women across the globe through the shared experience of stitching and making. Esther Coren (Faculty of HWB) will be delivering a short talk about her involvement with Secret Projects and will be bringing along some of their products. To find out how you can get involved, click here. The event will be at 12pm in The Chapel. 
Women in the Workplace in Medieval Times: 20 March
Participants in this workshop will use primary sources to explore the experiences of women, in and around the workplace during medieval times, particularly in the Canterbury area. Come along at 1pm in Lg47. 
Augustine House Library Display: Throughout March
Throughout March the Library & Learning Resources Team will be tweeting about inspiring woman- so make sure you keep an eye out for those! They will also have a digital presentation and display in Augustine House Library about empowering speeches by great women and inspirational women across different cultures.
Finally for more information and to see what else is happening, click here.