International Day of Persons with Disabilities at Medway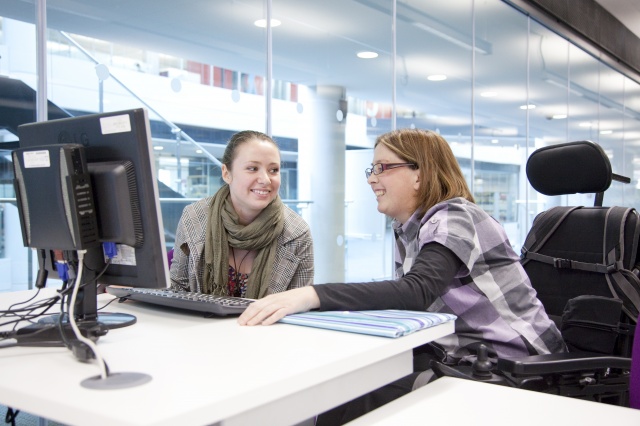 This week was UN International Day of Persons with Disabilities. The theme of this year's IDPD is "Empowering persons with disabilities and ensuring inclusiveness and equality". To celebrate the day in Medway, the Student Disability Service are hosting an information stand in Rowan Williams between 1pm – 3pm on 7 Dec. 
Find out what the Student Disability Service offer, ask any questions and meet the team!
You can also have a look at our student web pages. The pages include ways to get in touch for support and advice if you are experiencing (or potentially facing) disabling barriers. You can also listen to Alicia, a current student who has accessed the Student Disability Service, on what support she received and how it's helped her succeed.