Information for Disabled Students Studying at Christ Church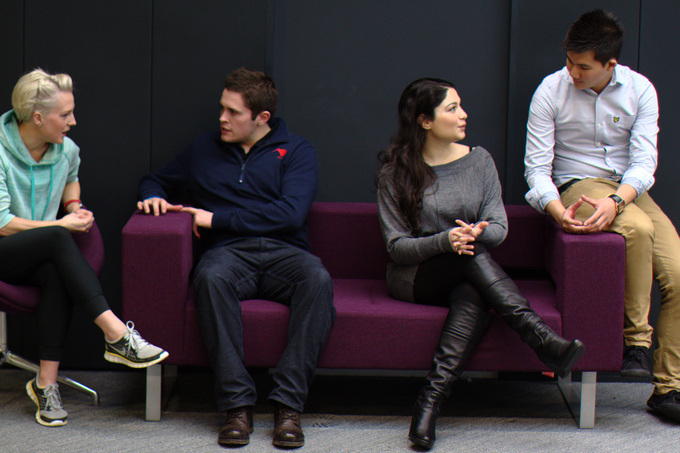 We have lots of support and guidance in place for students with disabilities. If you have a disability or think you might, our Disability Service Team are here to help. And the sooner you let them know that you might have specific needs the sooner they can get support in place.
Your first step is to complete the CCCU Disability Service registration form. This enables us to advise you of the support that is available to you based on your individual needs.
Support For Disabled Students
To help you succeed, our specialist Student Disability Service Team can support and advise you if you are facing (or potentially facing) disabling barriers to studying independently at the University. We are proud to be an inclusive University that supports a diverse community of students. Our aim is to offer all students a fair and enjoyable learning experience, regardless of disability or differences.
Our team supports students with a range of additional needs.  This includes, but is not limited to:
autism spectrum disorders or Asperger's syndrome;
dyslexia, dyspraxia and other specific learning difficulties;
mobility and sensory impairments;
unseen disabilities such as epilepsy, HIV, AIDS and chronic fatigue;
long-term health conditions.
Learn more about the support available for disabled students
Mental Health Support
Many of us are affected from time to time by anxiety, low-mood or feelings of unhappiness and not fitting in. The University has a dedicated Mental Wellbeing team to support those experiencing mental health difficulties. If these symptoms become overwhelming, or start to have a serious negative impact on your studies and day to day life, you are likely to benefit from additional support.
Get in touch today for more information
---
Dyslexia Support
Statistics show that 1 in 10 people have dyslexia. The University can provide support for dyslexic students via the Student Disability Service and specialist Dyslexia Tutors. If you have dyslexia, or think you may have dyslexia there is support available through the Disability Advisers. You can register with the service and find more information through the link below.
Get support and information on dyslexia
---
Learning Support Plans (LSP)
If you have evidence of a recognised disability and/or long term or serious medical or psychological condition that has been diagnosed by a medical professional, you are likely to be entitled to a Learning Support Plan as part of an overall support package. Learning Support Plans are tailor made to you, and are used to make sure that you are fully supported during your time at Christ Church should you need it.
We can help to build you a bespoke Learning Support Plan
---
Disability Funding Support
You may be entitled to funding to help with your studies and we can help you to complete a funding application, or provide other additional support. We can advise and help you apply for Disabled Students' Allowances (DSAs). These are UK government support funds for eligible students with physical and mental disabilities, including dyslexia and dyspraxia. The funding provided by DSAs can help pay for extra essential costs you may incur as a direct result of your disability. These could range from sign language interpreters and dyslexia tutor sessions, to computer equipment and assistive software.
See what you may be eligible for to support your during your studies
---
Productivity Software
You can access a range of productivity software packages on University PCs and to use at home, including accessibility tools, text to speech, time management, note taking, and more besides. Below is a small selection of some of the software that we provide:
---
–

Read&Write Gold*

 (Text to Speech, Writing Assistance and Accessibility Software)
Read&Write literacy software makes the web, documents and files more accessible – any time, any place, and on any platform or device. It's great for people with dyslexia and other learning difficulties, or anyone whose first language isn't English.
From reading on-screen text aloud to researching and checking written work, Read&Write makes lots of everyday tasks easier. It's a big confidence booster for anyone who needs a little extra help with their reading and writing, at school or in the workplace.
*Read&Write Gold is installed on all student and staff PCs and Macs at the University.
---
–

Dolphin Supernova*

(Accessibility Software)
Dolphin Supernova is a screen reader and screen magnification package designed for people with vision loss.
*Dolphin Supernova is available on PCs located in a dedicated room in Augustine House
---
–

Inspiration*

(Time Management Software)
Inspiration is a mind mapping software for visual mapping, outlining, writing and making presentations.
*Inspiration is available on all student and staff PCs at the University.
---
Find out more about productivity software and how it can help you
---
Should you require any further information please contact either our Disability Team (disability@canterbury.ac.uk), or our Mental Wellbeing team (mentalwellbeing@canterbury.ac.uk) for further support and advice.