Improve your grades with Your Digital Library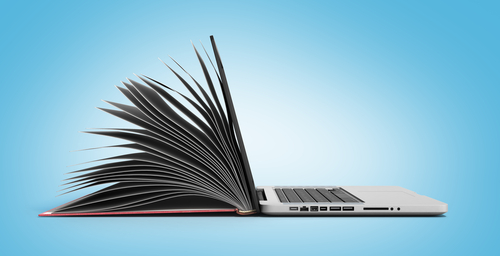 Your Digital Library is your gateway to amazing online learning resources accessible anytime and anywhere.
To delve deeper, learn more and improve your grades your research needs to be based on more than just using Google!
So expand your mind, increase your knowledge and enhance your learning with your Digital Library:
E-Books
You never have to worry if the book you need is not on the shelf with E-Books. E-books are electronic versions of books that can be read online or downloaded to your device and accessed from home.
Journals
Journals (also known as periodicals or serials) are specialist publications that are published at regular intervals, this could be as frequently as weekly but could be monthly or yearly. They are a valuable resource for your studies because they contain the most up-to-date information and current research for your subject.
Databases
Our databases cover a variety of subjects and range of formats from stats to data sets, from maps to archives. They are great for primary research sources, background information, latest thinking, detailed theory, standard reference, study skills, abstracting and indexes. So a must if you are working on an assignment or dissertation.
Research
Check out our repository containing research produced by Canterbury Christ Church University researchers.
And If you are looking for inspiration on style and format of student dissertations, we have a collection of theses available at the Augustine House library.
Multimedia
Your Digital Library gives you access to films, photographs and images – a great research tool and also a good way to bring to life your presentation and assignments making sure they stand out.
With Box of Broadcast you can record and watch programmes from over 65 free-to-air channels and search the extensive archive by title or keyword. You can create clips or compile your favourite shows into playlists and share them with others.
Most of these resources are accessible via LibrarySearch.  And did you know if you need help with using LibrarySearch, searching databases, and using other online resources, your Subject Librarian can help. For more information click here.
You can also check out some of the blog posts by the Library & Learning Resources Team specifically on Your Digital Library, and what can be discovered: