Making friends is a massive part of university life. This can be a little intimidating under normal circumstances, but given this year's exceptional circumstances, how to make friends during a pandemic is at the forefront of everyone's mind.
Gone (for now!) are the days of big house parties and wild wall-packed nights at the SU, and in their place come virtual socials, socially-distanced picnics and mask-clad outdoor walks. I wrote a post in May about 'How to Make Friends at Uni', but given the ever-changing world, not all of these are applicable for this academic year. You'll still meet people in lectures and societies are working hard to make things as 'normal' as possible, but it's worth considering alternative options to broaden your social circles.
Connecting via Facebook Groups and Apps
Never in our lives have we been better connected than we are now, so – especially if you're like me and find initiating conversations in person a little intimidating – there's never been a better time to make friends in previously unavailable ways. Whether you're on the Christ Church Online Student Community Facebook Group or the friendship side of Bumble, there are plenty of people to meet!
Dozens of Whatsapp and Facebook groups exist for new and existing students, and you never know who you'll meet. If you've got an interest which isn't already explored through a society, there will definitely be people on either the Freshers' page or another student-site like 'The Student Room' who you could chat to.

Join a society
Societies are a great way to not only to get involved with uni life but meet great people with similar interests to you. While the forthcoming academic year is uncertain, especially regarding face-to-face interactions, one thing is for certain: societies are going to do their best to keep things running. They've had lots of practice already (one example: the Show Choir have been doing challenges, lives and interacting with their society members since March!), so they'll keep you busy, even if you can't attend in person!
Even if a virtual society isn't exactly what you were expecting from uni life, you'll get the chance to meet people with whom you have a mutual interest – don't be afraid to reach out to other members and chat about that interest, it's a great foundation for a friendship!
Visit the Christ Church Students' Union website to see the full list.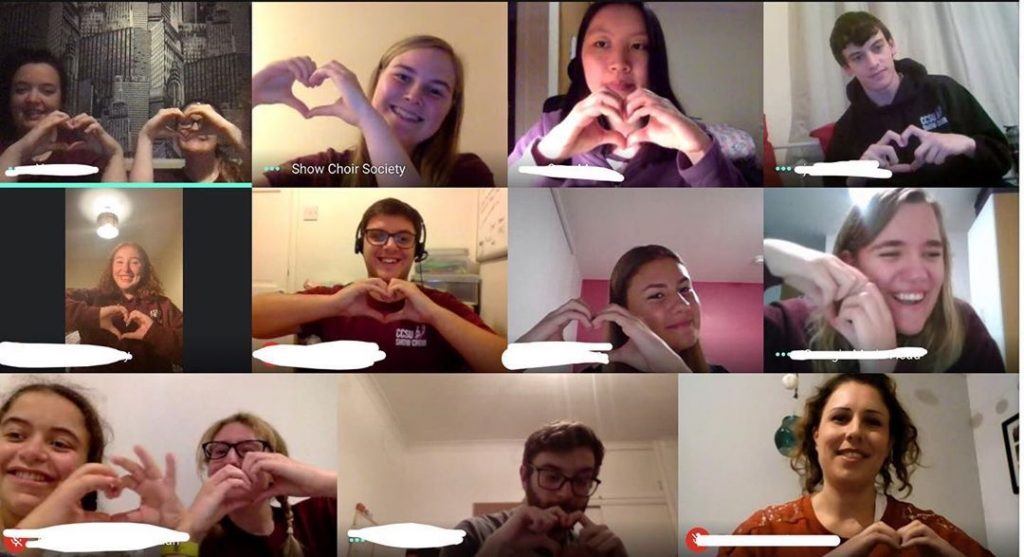 Picture taken by the CCSU Show Choir on their zoom catch ups. Photo credit: https://www.instagram.com/p/CGK8PgUHlYg/
Organise an online event
If you thought Kahoot quizzes were a thing of the past, you couldn't be more wrong! Encourage existing friends to invite their friends and so on, until you've capped out and filled the chat/game room. Whether you're watching a film on Netflix Party, a livestream on YouTube, studying together or mastering a quiz, there are plenty of platforms for you to use and to meet new people through.
If you're already well connected and want to help others out, consider organising a 'friendship-speed-dating'-esque-event and, using the format above, introduce people from your pool of friends to people with similar interests! You'll not only be broadening your own circle, but helping out some of your friends who struggle to meet people.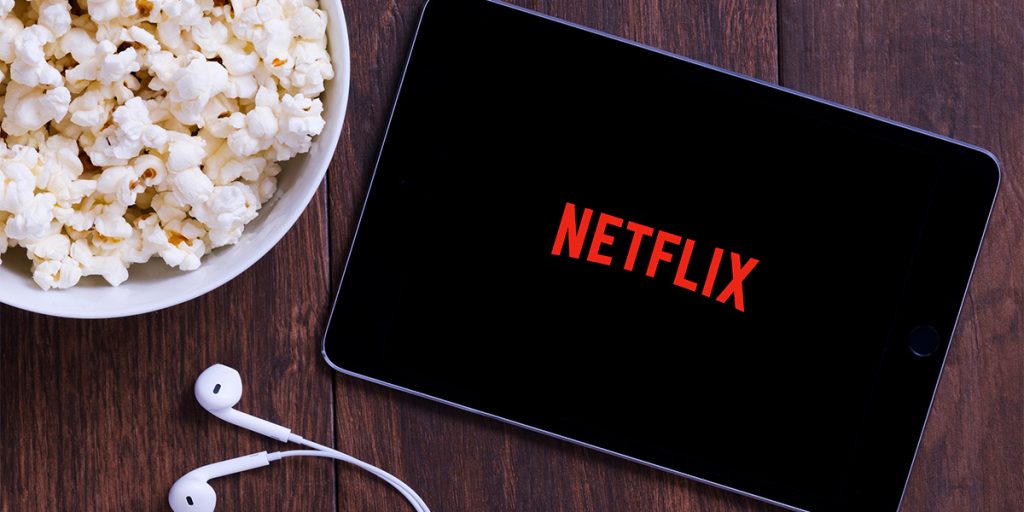 Peer support sessions
Sometimes it can feel a bit tough to reach out to people, especially if you're suffering, but recently the university chaplaincy has announced a series of Stress and Anxiety Virtual Peer Support Sessions, which will be held virtually every Wednesday from 1-2pm. The sessions are curated with your wellbeing in mind and will give you the chance to share your worries or just have a chat! Having the opportunity to connect with other students and create a support network is crucial, and this is a great way to do exactly that.
Read this blog article to find out all the details and get involved.
A final consideration…
This year is going to be extra hard for some people, especially those who may struggle to make friends, so take matters into your own hand if you're well-connected or socially-proficient, and try to help those people out.
Whether you make everyone feel welcome in a large group activity, or instead introduce people one-on-one, someone will definitely appreciate your efforts and kindness.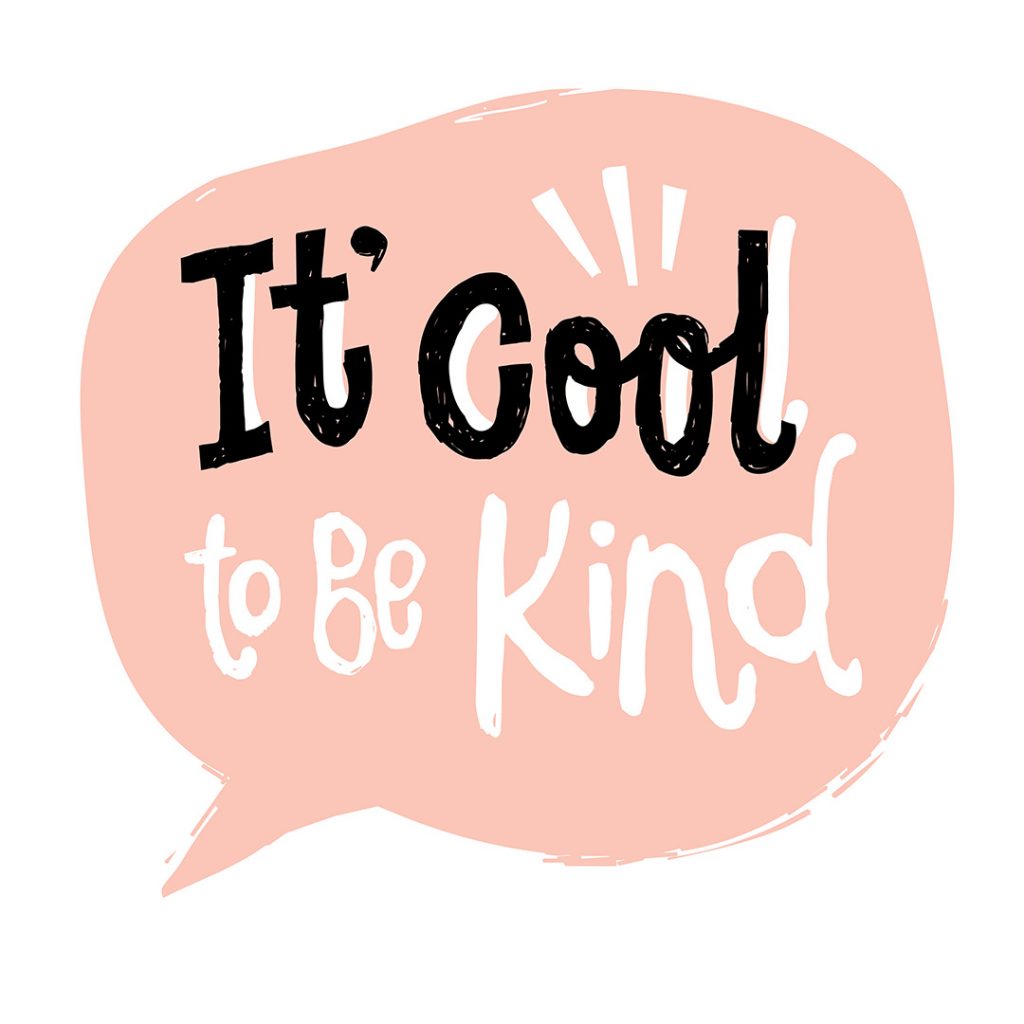 Blog written by Jo, current student and student content ambassador.