How to make friends at uni (reflecting on my first year!)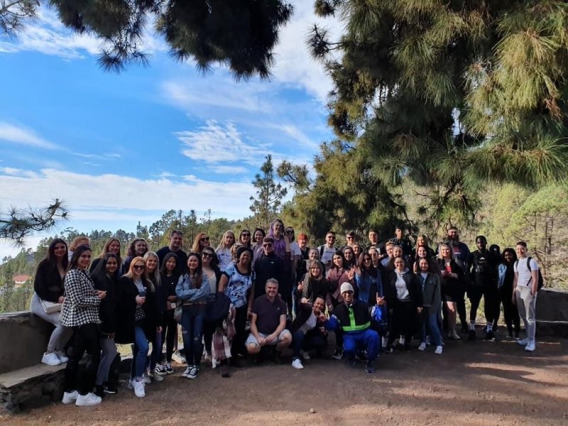 Blog by Jo, first year Hospitality Management student.
Making friends, specifically when you're moving into a new stage of life, can be particularly scary – I was absolutely terrified about making friends and it was one of my biggest worries prior to moving to Canterbury!
University is a big step, and feeling like you're facing it alone can make it a lot tougher, especially if, like me, you feel a lot stronger with a good support network in place. So, to quell some of your worries, I've put together some of my experiences with making friends to show you that it's definitely doable!
What I was worried about…
One thing to know about me is that I am a certified worrier – everything that you're stressing about now, I've stressed over about 100 times!
I remember the joy when I found some of my flat mates on the Facebook group and the relief I felt when I made friends on the very first day of my course.
Walking into my first ever lecture, feeling lost and a little scared, was both a terrifying prospect and reality, but quickly everything came together which was so reassuring. While I did cling to my newfound friends (and still do!), I quickly gained the confidence to do things alone and more confidently, and everything became a lot easier over time.
What I shouldn't have been worried about…
As I worried about everything, there were lots of things that weren't as bad as I was expecting or were far easier to cope with than I expected.
While it can be super easy to feel lost in the crowd at times (there are a lot of students!), the sheer number of students around provides loads of opportunities to meet people; every new thing I undertook gave me the opportunity to meet people, and with a wider pool of people comes a higher chance of making friends.
On top of this, above all else, I worried about my own abilities to make friends. I remember asking myself:
'what if people don't like me?'
'what if I don't have anything in common with people?' and even
'what if I can't make friends?
What if I've forgotten how?'
Self-doubt is a horrible thing, but you'll inevitably find it amplified when you're desperately seeking a new normal and some grounding in your new life. I did find, however, that while I didn't become best friends with everyone I met, I – someone who didn't believe I'd make any friends – met so many people and made some incredible memories with them.
Regardless of your perceived capabilities, making friends is something you can definitely do.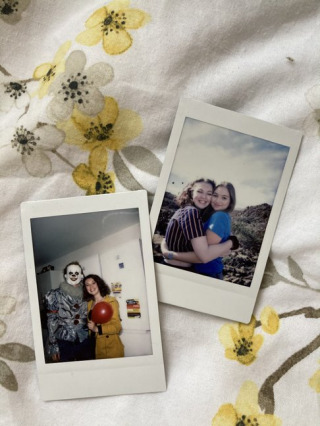 Tips on how to make friends during your first year (or before you even start!):
I wish as much as you do that there were a fixed formula to making friends (it would make life a lot easier), but it's not as simple as that. There are a couple of things which I've outlined below, however, that make it a bit easier.
Through your course
This is the easiest place to make friends, and doing so is one of the most beneficial options. Not only will they encourage you to attend lectures, but you can also study together outside of the lectures. When trying to make friends here, you're already a step ahead of the game as you have a guaranteed mutual interest – if you're stumped, try asking why they chose the course and compare with your own choices!
In your accommodation
While not the case for everyone, a lot of uni students will move into some form of student accommodation, which immediately opens up your social circle! One of my closest friends and my housemate next year is someone who lived two rooms down from me.
You might find that some of your closest and most supportive friendships come from the people you spend the most time with – despite our inevitable disagreements, having a group of people I knew I could rely on made the year a lot easier.
By joining societies
Even though I didn't join any societies this year, I made some close friends from the taster sessions! Again, having a clear mutual interest makes making friends so much easier as you've already got something in common.
Some of my flatmates' best friends came from societies, so consider them as an option! Find a society or club by learning more about what the Students' Union has to offer!
Connecting via Facebook Groups and Apps
Never in our lives have we been better connected than we are now, so – especially if you're like me and find initiating conversations in person a little intimidating – there's never been a better time to make friends in previously unavailable ways. Whether you're on the Freshers' Facebook Group or the friendship side of Bumble.
Taking part in external activities
Whether you're at a vintage fair, in the club or on a quiz team, you're going to meet all kinds of exciting people. Going into these activities with an open mind (and a lot of confidence, even if you have to fake it a little!) means that you could end up spending time with some incredible people who share your interests.
More unexpected ways…
When I was registering in my first week, I ended up chatting to a lovely girl in the queue behind me with whom I exchanged numbers and we went on our way. A few weeks later, I walked into my kitchen and saw her sat on my sofa (which was a bit of a surprise!) as she was friends with one of my flatmates – across the year, we ended up having dinner together a dozen times and it was so lovely!
It's impossible to anticipate when and where you'll make friends and meet new people, but It's likely that you'll form friendships in the weirdest of ways.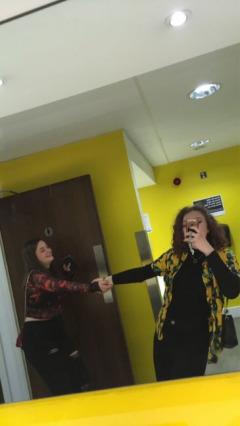 When making new friends, always remember to…
Be kind and considerate
It's important to remember that a lot of people will be feeling the same way as you and, especially in the first few weeks, being kind and considerate can make life a lot better for a lot of people. If you're kind to people, they'll likely be kind back to you – help where you can, build your relationships around support and respect and look out for people!
Be brave
Taking the leap into university life requires a lot of bravery, so you're already heading in the right direction! You'll face a lot of intimidating things at uni, like making friends and putting yourself in scary situations, but you'll always come out braver, stronger and happier the other side. Even when you think you can't do it, you can!
You can do it!
Thank you for reading my blog! We can't wait for you to join our uni and meet your new friends.
Find out more about student life here at Canterbury Christ Church University by visiting our website.