How to get first aid assistance at CCCU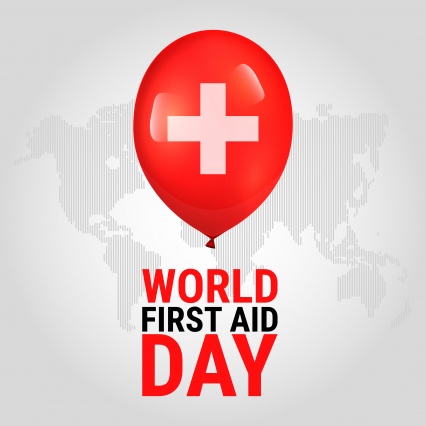 It is World First Aid Day this week and we want to celebrate the brilliant first aiders we have at CCCU.
Having first aiders means we are able to assist anyone on campus who becomes injured in the event of an accident or emergency situation until help arrives. And a quick response can help prevent a situation get worse or even save a life.
We have over 70 members of staff registered as first aiders at Christ Church. And every member of our friendly Security Team is trained in first aid  – you can get their assistance quickly and easily at just the press of a button with the Safezone App
SafeZone is a safety app which gives you peace of mind when on campus. It means whatever the situation you don't have to panic – all you have to do is press a button and Security will be there to assist.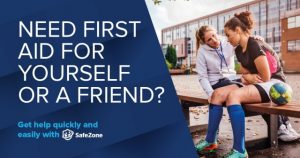 What does Safezone do?
The app allows you to alert University Security if you or friend ever need urgent assistance including first aid while on campus via your mobile phone.
The system is privacy protected, so will never share your location unless you summon assistance or if you use the check-in function. This also means the app will not drain your mobile phone battery.
How does Safezone work?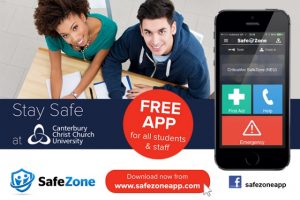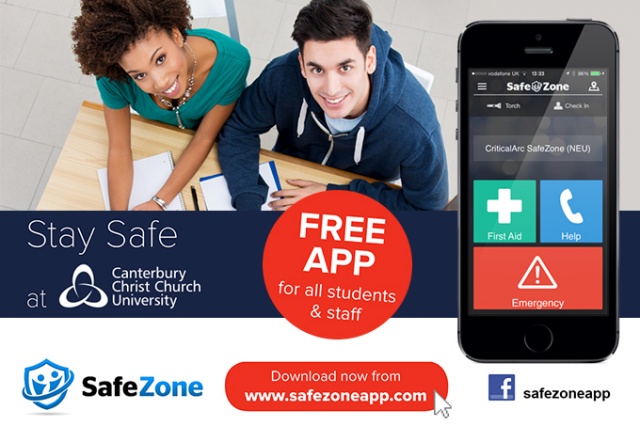 SafeZone has 3 main buttons that can be used to request assistance from Security
How can you download Safezone?
SafeZone is simple-to-use and free to download
Safezone for iPhone/iPad
Safezone for Android
Safezone for Windows Phone
Once you have downloaded the SafeZone app you need to sign up using your University email.