Today many Foundation and Level 4 students find out the next steps regarding their progression during this unprecedented time of covid-19. Erica, one of our peer mentors shares how she has been feeling during this time…
---
I feel like a fraud. That's all I keep thinking. How can I transition from Level 4 to Level 5, when I feel like I haven't even finished the year? The Covid-19 pandemic has thrown us all off course, and I can't be the only one feeling like I don't deserve to transition to the next level without completing Semester 2, can I?
My academic diary was planned out from start to finish with module lectures, assignment deadlines and any additional study or opportunity I was able to take part in. I met with my specialist mentor to help me with techniques for planning and organising assignments on a weekly basis, which also gave me time to discuss my concentration difficulties and any stressors I was faced with at the time.
I was perhaps a little bit too organised with my diary, and would feel anxious when I didn't have the right colour pen or if I'd made a mistake or that changes were made to deadlines – Particularly because I'd printed it all out, and neatly glued them onto the diary pages. This is something I have learnt not to be so ridged about for next year. It's extremely time-consuming and although it is a great way at keeping the diary neat, is it really necessary? The thought of going digital crosses my mind, but as I'm also making creative journals, I feel there is a rawness to using pen and paper.
The academic calendar printed and glued neatly at the back of my diary was a reminder of how long the year was going to be, but also a reminder of how far I'd come once I'd reach the end. It doesn't seem quite right when the university ended face-to-face teaching on 17 March, following the Government's Cobra meeting on 16 March. According to the academic calendar there were only 8 weeks to go, and with two weeks being the Easter break, one-week study week and the last two weeks of semester were for finalising assessments, surely we wouldn't be missing out on too much extra tuition?! The end of semester for those following calendar A is 15 May. It's been just over a month to date and we've already been off for 4 weeks, and whilst we don't really want to include the Easter break, all the while we've been on lockdown, each day is "someday", and no one really knows what day it is to the next. Does it really matter? Perhaps.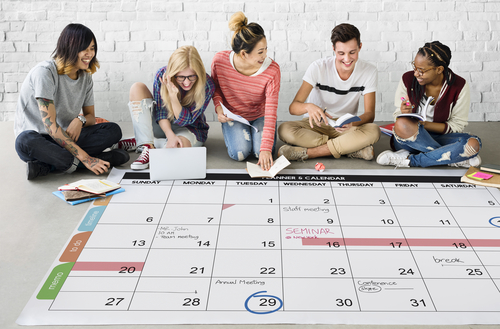 The weeks where teaching has been virtual have felt like months. Whilst we find ourselves itching to find out more information about what the plans are for assignments – Do we have to do them? Do we not have to do them? What is the benefit for us doing them? Is the feedback worth the stress of doing an assignment in lockdown or shall I not bother? – It feels like we'll never get back to normality – Whatever normality was in the first place?!
Still one thing I know for sure is that many of us will be progressing onto the next level of our chosen pathway, and with the ending of one-year finishing in such an unfortunate and unsettling way, can we feel there is a positive new beginning in the near future?
I ask myself so many questions trying to figure out what is the right thing to do? I think I already know the answers but how am I supposed to feel? Do others feel the same way? Are we in this together? I think in this moment, yes. We are all together because as Time continues to move forwards, as it does in its strange linear path, we're all finding ourselves running parallel to Time in a slight chaotic and less methodical way. Life isn't simple, and for once in our lives, we have all been hit with the same fear and anxiety about where we are going, but we also know that we're more than likely also ending up at the same place at the end.
I guess when we think about our life and reflecting on the things we've learnt, we will see that whilst we can't go back and change things, we can learn from what we've experienced and adapt, change and grow with the next actions. It's strange because it reminds me of all the models, we've been learning about in the BA Counselling, Coaching and Mentoring programme. I'll admit, I'd wrack my brain to think of them, but I see shapes in my mind, and it's only a matter of hunting through the lesson materials to find what I'm visualising!
Perhaps we can look at the current crisis with our reflective mind. We've all gone through the experience of having an abrupt and rather confusing ending to our academic year, and during the weeks we've been off, we've had time to adapt to online academic teaching, which has no doubt seen a fall in attendees to online lectures, but proved of value to those that have attended – I speak from experience having enjoyed every single lecture so far, and if I hadn't learnt anything, I'd have certainly had a laugh! We've all been learning about websites for virtual meetings and even for hosting a virtual "Houseparty"! Who knew about Zoom, Houseparty and Discord before the lockdown?! We know for sure that whilst we've been on lockdown, the world outside as we know it has been changing and we too have been growing.
I write as my mind wanders and whilst I try to stay on course, it does occasionally take a diversion and end up going the long way around, but I promise, this will all tie nicely together in the end.
Having an abrupt ending certainly leaves us with uncertainty. I started this post by saying I feel like a fraud. I stand by that because how can I say I deserve to be progressing onto the next level? Surely only in computer games can we find cheat codes to bypass the tough parts and upgrade? This is real life, and are we really deserving of it?
The years above Foundation Level and Level 4 have had their world in turmoil as they continue to fight for their grades, work tirelessly through their assignments with less guidance and practically no structure to their day – because let's face it, when you're working from home, who sticks to a routine?! Perhaps we've been let off easy. Without any official bodies, we've been granted a golden ticket to see us through the gates at the end of the year. Whilst I feel so lucky to have one of these golden tickets, I have still faced a ridiculous amount of anxiety.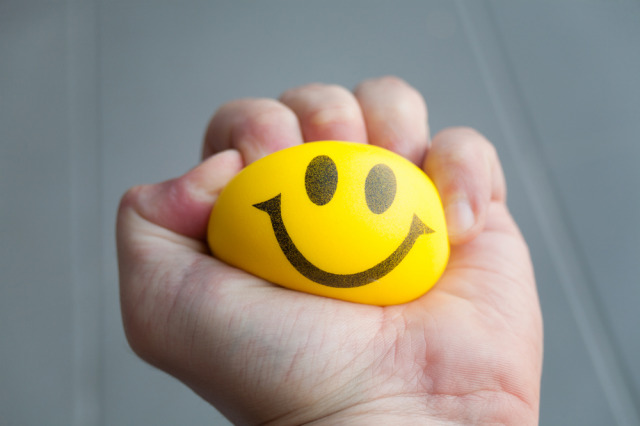 I've been trying to channel my anxieties into being productive and work through things which may help alleviate those symptoms of fear and panic, devising weekly timetables to try and keep some structure to my days, including activities such as painting and writing, illustrating for some stories being told by Epic Tales online, the occasional walk around the local woods and green we are so fortunate to live by, or by participating in a weekly Zoom meeting with my local ukulele group "Mostly Ukuleles in Canterbury", and singing as I drown out the noise of my awful ukulele playing! I've even been trying to focus on things I can do to continue the university experience, and maintain the "academic mindset", because when you study from home, it's much harder to achieve as you're surrounded with distractions and more ways to procrastinate.
So as we edge closer to the end of the semester, I am aware of how the future of academia is still uncertain. As the pandemic continues and lockdown levels are reviewed, will we be privileged to see the return of face-to-face teaching in the Autumn, or will the new academic year continue online? Overwhelmed by all the worries, there's a wish that life could just be paused, however, we simply know this is not possible.
I may feel like a fraud for transitioning to the next level, but I also know that I have done my best at keeping myself involved with the online lectures and staying in tune with the university. I worked hard throughout the first semester and even up to the day face-to-face teaching ended for the foreseeable future. Assignments had been successfully completed for semester one, and I'd passed one of the six assignments due in the second semester. I became one of those annoying and impatient students waiting to hear what options we were going to get for submitting assignments for feedback, and I felt myself torn between the pros and cons of working on the assignments because the feedback I'd received over the duration of the programme, had in fact given me insight into my strengths and weaknesses, and something to work on for the next assignment. Still, if I decided to work on the five remaining assignments, I'd surely face the anxiety to achieve despite them not being graded. I suddenly felt myself judging my self-expectations, and even thinking about what other students would do, or would the lecturers think any less of us if we did not complete the assignments for feedback at all? I've been sending my mind into over-drive and it's almost at crashing point.
Taking a step back, and allowing myself a moment to breathe, I have been able to think about it logically, I decided it might be worth working through a couple of the assignments which required a different format to a structured essay – such as a mind-map or marketplace poster. I've yet to make a start on them, but I think it'll help me with feeling as though I have achieved and deserved my place in the next year, and that golden ticket was something I did deserve in the end.
The journey throughout the past month has made me value the need for positive affirmations and support in our lives. There is an abundance of self-expectation and fear that has grown within the past four-weeks and overall, it's had a huge effect on our mental wellbeing. With the pressures of education, work and home life all being tested during the covid-19 pandemic, we certainly have a lot to work on and strive towards as we seek out that optimistic and hopeful future.
I know that right now the best thing to do is to take each day as it comes and to be kind to ourselves, but it has also given me the chance to think about how I can challenge my inner-critic and start to build the confidence that I severely lacked during the return to education in September 2019.
Together we will get through this pandemic, and those of us questioning our right to be where we are today – well, don't. I think I have been able to prove that we deserve to be where we are because we have worked hard. No-one knew that this situation was ever going to happen, and we have all done incredibly well to adapt to online learning in such a short amount of time. For those who are parents, carers or have other commitments such as being as key worker when you're not working on your educational studies or other work, adapting to balancing a work-home life has been crucial in getting through this strange time.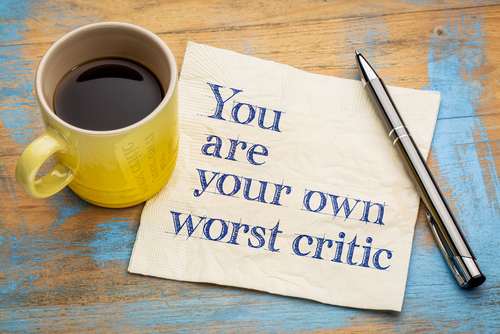 I briefly want to discuss how I plan to challenge my inner-critic, and I think it will help you too, particularly if like me, you feel as though you don't deserve to be going into the next academic level:
Firstly, let's challenge Fear. Fear seems to hold us back, particularly when we have anxieties of failing – This certainly affects me. However, we can use fear to help drive us and any set-backs we endure are not the end of the world. Look at where we are today! Use fear to drive future successes. We are fearLESS, and fear will not prevent us from being our best self!
Next, Self-Expectation. I am always expecting too much of myself. I feel as though low self-esteem has something to do with it, that I'm often afraid of believing in my own abilities (the things I do are never good enough, etc.) and I'm sure that during the past month you've also thought along these lines, as the world falls in turmoil as we adjust to a new way of living. However, in times like this, we should learn not to be too hard on ourselves, particularly when we cannot meet our own expectations, such as completing every single assignment for feedback. By acknowledging that it's okay to not meet our own expectations at completing whatever goals you've set yourself, try to remind yourself that as long as we try our best and we are true to our principles, we are trying our best.
This leads into Criticism. How do we deal with criticism? I used to loathe criticism, purely because it often makes me feel as though I've done something wrong or that I've not done my best. This often leads to me having a bit of a cry, have an internal tantrum and mentally beat myself up, but in recent years, I've begun to learn from it. I started to ask for more feedback so that I can work on my flaws, personally and professionally. Having experienced running my own business, it was important for me to ask for feedback so that I could work on the things which weren't up to scratch in order to benefit my clients. Of course, sometimes I was told things I didn't like, but I'd learn to accept it and see if there is any truth to what was being said. If yes, then it was an opportunity to learn, and if not, then there was no reason to dwell on in. Use criticism to your advantage. Take it on board and use it to improve and remember that the opinions of others are simply that. Opinions.
Every experience we go through allows us to be faced with a multitude of different thoughts and feelings, and it is these experiences which enable us to Grow. Be open to the lessons in life – We're currently all facing the biggest test life has thrown at us in decades. Seek the opportunities to improve, every day we are faced with a new day and the ability to increase our emotional intelligence, leading to the ability to analyse situations with clarity. How can we seek these opportunities? Develop a way of organising your life. Organisation can help us with finding new opportunities and allow us to schedule time for each event and allow for reflection. Without some-kind-of structure, life can seem chaotic and stressful – I use the example of when we were told that face-to-face teaching was going virtual due to the Covid-19 pandemic. This threw everyone off course, students, lecturers and staff who keep the university running, had absolutely no idea what was happening from one moment to the next. It took a while before we found our feet again, and some of us I'm sure are still finding a structure that suits them. It's important to remember that everyone is different and organises things in different ways. Often the phrase 'An organised life starts with an organised mind' comes into play, be kind and declutter your mind with all the unhelpful thoughts allowing for clarity and focus, then you can look at organising your time. We can do this by Managing Goals and tidy up the 'To-Do' list. The more things we put on our list, the harder it becomes to keep up with it all. Despite my weekly planning, I've been adding to my 'To-Do' list, and have started to fret that I won't get things done in time – This post being one of them! In the end, I had to look at prioritising what was important to me in that moment. By doing this I have been able to take the most important item and give it my full attention until it is completed. Trying to have an aim can help with organisation and job satisfaction and allows us to feel as though we have known exactly what to do and achieved it exactly how we wanted.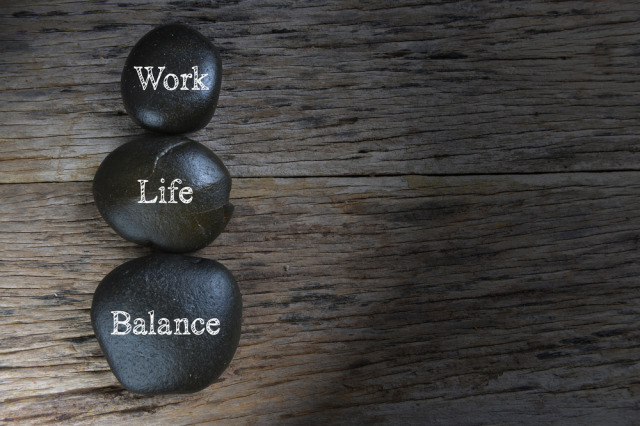 The lockdown has challenged us all at getting a Work-Life Balance, and it will be different to everyone as we all face different commitments. However, if it has taught me anything it has made me acknowledge that I must focus on more time to balance my mental and physical wellbeing, than pressurising myself in taking on every opportunity that comes my way – Learning to say I cannot do something because I have too much on or that I need to take some time out for myself is something I must start doing so that I can grow as a person and enjoy my life. The same goes for you. You can still work have and enjoy taking time out and not feeling guilty for it. You deserve those essentials in human freedom!
When I think of the current situation and I think about us all heading into the next year at university, I realise that we have achieved so much. I've said it several times in this post because it is important to highlight the achievements during this pandemic, when everything feels dark, daunting and somewhat scary. I realise that I have worked hard throughout the year because it has helped me remain focused on the present moment. The Effort that I have put in has been proven, and I have accomplished so much that I never would have thought I'd have done, considering the difficulties I face mentally throughout the past year. For us, we must learn to focus on the present moment and increase our sense of self-worth. I'm not going to say it'll be easy, because I for one still struggle with my sense of self, however, there are moments where I know exactly where I want to go and I will ensure that from this moment onwards, I will give 100% effort to my learning so that I can get to where I want to be. I know that there will always be moments of doubt, and the inner critic will continue to test my self-esteem, but I will always hang onto the moments where I have accomplished something.
I end this with saying that whilst we've not had the greatest ending to the academic year, we must hold onto the fact that everything we want to achieve is possible. By holding onto Optimism, we have the key ingredient to happiness and success. I know that my mental wellbeing has taken a knock from the moment I started university; despite the fact I was so excited to get started. It wasn't until January and heading into the second semester that I suddenly felt a purpose, and that sense of self was beginning to appear. Just as I start to find myself, I have the entire university experience come crashing down on me and the anxiety I feel for starting in the new academic year, as a Level 5 student, all still feels like a dream. I'm certain there will be difficulties, but what I can do between now and then is work through the negative thought patterns and begin to visualise my successes, start to believe in myself and learn from this experience to help me build my future. Be optimistic, and feel confident. You are proficient and you can achieve whatever you want to achieve. The word impossible, says 'I'm possible'. You've got this!
Together we will get through it, and no matter how daunting it may feel going into the next academic year, at another level, remember these points listed above, and know that you are not alone. The university has a huge range of extremely valuable resources to help with academic learning and study skills, support for disability, mental health and general wellbeing advice and additional support services within each faculty, with PATs, Course Reps, and Peer Mentors.
Don't be afraid to reach out for the support if you need it when you start the new year, because believe me when I say, I'm going to need it. And do you know what? That's okay. We're in this together.
---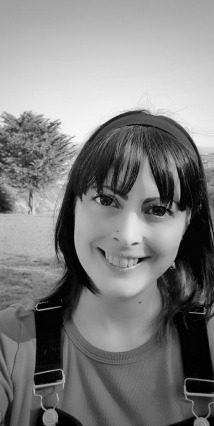 Erica is a peer mentor. If you want to find out more about peer mentoring or connect to a peer mentor click here for details.
For more inspiring blogs and insight check out Erica's own blog here.