HMRC calls on universities to protect students from tax scams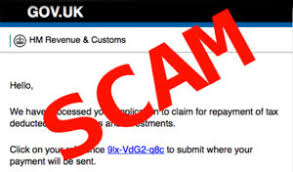 New students starting university this year could be targeted in a fresh wave of tax scams, HM Revenue & Customs (HMRC) warns.
HMRC wants to ensure all students new to university this year are cyber aware for when repeat attacks hit their inboxes.
Fraudsters can use a range of methods to target students, most commonly by sending fake tax refunds using seemingly legitimate university email addresses (often ending in 'ac.uk') in order to avoid detection.
Depending on the details a criminal is able to obtain from a student, they could steal money, set up direct debits, make purchases for valuable goods on online sites or even take control of their computer – being able to access functions such as their webcam.
How can I tell if an email is a scam?
Some common things to look out for include:
Unexpected communication.
Impersonal greetings.
Probing questions.
Urgent warnings.
Bad spelling and formatting.
Threats.
Password requests.
What else can I do?
We recommend that you always treat emails with a degree of caution – especially when they ask for personal information and look like they come from an official source.
If you receive a suspect email, do not open any file attachments.
If you have concerns, contact the sender directly via trusted channels such as the organisation's official website, or their customer service line.
Beware of links in email. If you see a link in a suspicious email message do not click on it.
Remember, legitimate companies will never ask for your personal or financial information via email.