Help us improve the student webpages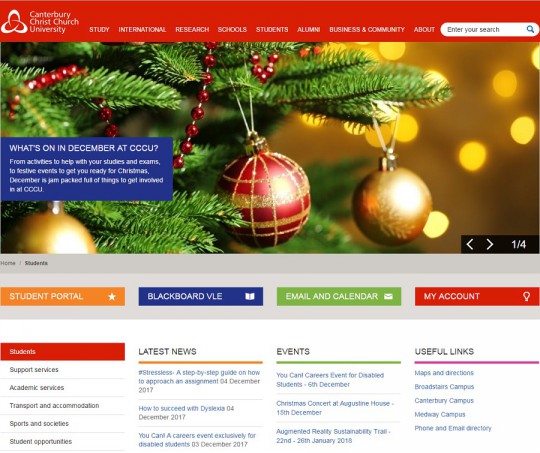 Please help us to improve the student webpages at www.canterbury.ac.uk/students by completing a short 10 minute online card sorting activity.
The main student webpages at www.canterbury.ac.uk/students holds information about all of the support and services that are available to you as a Canterbury Christ Church Student. We want to make sure you are able to find the information you need as quickly as possible and we conduct research to understand how you group different bits of information together.
Click here to complete the card sorting activity…
Please note that this activity is only intended for students who study at Canterbury Christ Church University.
Your information is anonymous and will be combined with the feedback received from all other student participants. The final dataset will be used to rearrange the way that the webpages are structured. If you would like more details on how this research is conducted, or how the data is processed, please contact studentcommunications@canterbury.ac.uk.