Healthcare Students' choices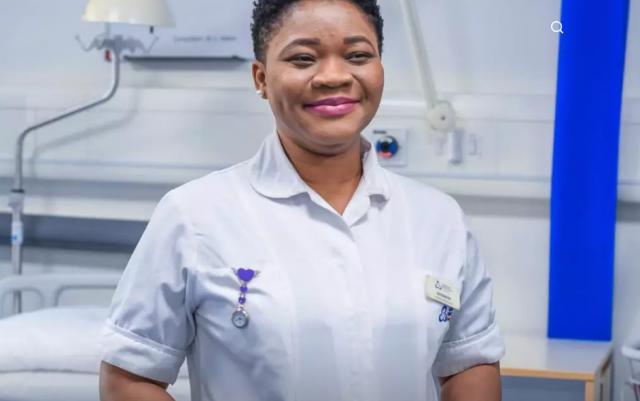 Our University role is to provide students with the opportunity to complete their programme and enable registration as a healthcare professional in line with the anticipated outcome of study.
As students you signed up for a specific programme, and as your University we would normally consult with students prior to implementing any changes. We are however in exceptional times and are having to develop a timely response to a rapidly changing external context.
In order to maintain our duty of care to you, the Faculty Executive have strategically risk assessed the emerging possibilities. We recognise that the options are limited so 'normal' consultation processes have not been applied at Programme level.
We have, and we will continue to listen to you; you have raised concerns and questions to programme teams and to the Students' Union, and we have considered these in our response, as you will see below.
As a result of the current crisis, we anticipate that the delivery of the programme and the anticipated end date may, in some instances need to alter. However, where changes are being made, wherever possible we will aim to provide students with CHOICE.
How are the University determining what my choices are?
As the risks are increasing and as the crisis is about to deepen, the Faculty Executive Team has made the strategic decision that from April 6, we will only give students the CHOICE to go into practice if the students are afforded all the safeguards offered under the National Guidance for Students, ie that they are remunerated for their contribution, and therefore receive all the protections 'as if they are a member of staff'. You will however remain a student of the University, unless you are transferred onto the Temporary Register, when activated.
This means that some placement plans will be disrupted.
The availability of CHOICE in the delivery of clinical practice opportunities will be determined in addition by the agreements we are able to reach with our placement providers on how you can positively contribute within practice. We are waiting for their responses but we anticipate that these agreements will impact student groups differently.
Some students will NOT have a choice to go into clinical practice for the remainder of the year, whilst other students WILL HAVE the choice to do so. This is beyond the University control.
Paramedic students have been completely withdrawn from placement – this is under review.
Respect for your personal CHOICE if offered a placement opportunity.
During this crisis, a student can, at any time, make a CHOICE not to engage in clinical practice, where this is offered. There may be many reasons for this including underlying health issues, specific caring needs, or simply personal choice. If you are in clinical placement currently and decide that you no longer wish to continue please let your Programme Director and the Practice Learning Unit know.
Please be reassured that your choice will be at no detriment to you personally within the University, and the University will respect and is fully supportive of whatever choice you make, for whatever reasons.
It is therefore NOT acceptable or professional for any member of the University (staff or fellow student) to be disrespectful of this student choice in any way. Disrespectful and judgmental behaviour is contrary to the Student Code of Conduct and Professional Statutory Regulatory Body expectation. Students who experience disrespectful behaviour are asked to report this through the normal mechanisms or seek advice from their Programme Director.
We are aware that some 3rd year students feel that the government approach to students during this time of crisis is 'unfair'. Providing students with CHOICE in this catastrophic indiscriminate situation is therefore fundamentally important. Students who believe this to be unfair are perfectly within their rights to choose not to engage with clinical practice at this time.
Please note, whatever you choose to do in the next few months, that all students will still be required to meet the requirements in their programme before the University can sign off their experience for professional registration, and this may delay programme completion.
How can I ask additional questions specific to my health programme?
We ask that all students to use their student representative to collate questions in a single daily email to the Programme Director. Your Programme Director will respond to programme specific questions directly. Where the answer to a question is unclear, this will be discussed with the Head of School or Faculty Executive Team who will provide a response by updating these FAQ's.