#Headspace Support April- May 2019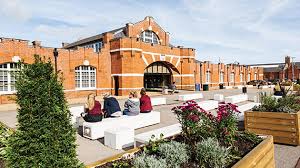 As we start heading towards the end of academic year many of you will have assignments, dissertations and exams to do. So to help you look after yourself and do the best you can, Drill Hall and GK Union are launching their #Headspace activities.
From the popular therapy dogs to creative sessions here are some of the events planned:
Relaxations Sessions, 16, April, 26 April, 10 May, 21 May, Drill Hall
Get away from revision or dissertation for 15 minutes and get some headspace with Kim, who will help you relax, unwind and refocus.
Chill and Chat with Lynne, every Thursday, Drill Hall
Give yourself a break and unwind with Lynne, your Campus Chaplain. No matter who you are, where you come from, or what you believe, Lynne is here to listen to your concerns and answer your questions. Drop in for a chat, pick up some exam tips and a sweetie (or two). Take a pause for some relaxing colouring and find some encouragement with inspirational bookmarks.
Massage and Nail Painting 7 -15 May, GK Union
We know everyone loves a pamper – and we are bringing back our most successful de-stress event so that you can enjoy a bit of me time.Keep your eyes on this space because all our slots book up fast!
Pets as Therapy dogs, 7 May, Drill Hall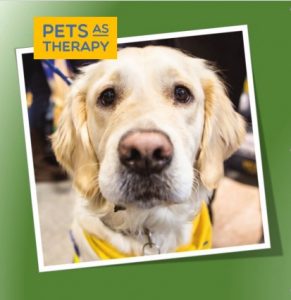 Art and Chill, 8 and 10 May, Drill Hall
Come along to our art de-stressing event for all students to get creative, make friends and display and share your work!
Ceramic Painting,  9 May,  Drill Hall
Have a go at decorating a cup, teapot or plate!
Yoga, 9,16 and 23 May. GK Union
The perfect companion to mindfulness and de-stressing this session is open to anyone who feels they need a stretch. Led by a certified yoga instructor you will be guided through the lessons of positive energy from within.
Check out the Facebook Page for more activities in the library during April-May.
Study Skills
There are a range of online resources and study support that students can access from your Digital Library to Skills4Study
There are also  number of Study Skills workshops in Drill Hall library that are open to all Medway students.
M.A.S.H. Maths and Stats Drop In Through April and May, Drill Hall
Need some extra help with mathematics and statistics? Once again the University of Greenwich Maths Centre is offering drop-in help with maths and stats during the revision and exam period. Open to all Medway Students.
Find a whole host of Study Skills workshops on our Events Calendar with details on how to book.
Need to talk to someone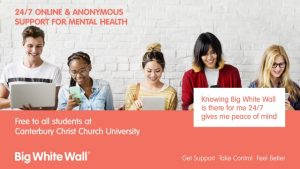 It is only natural to feel anxious during assignment and exam times but if you think things are getting too much for you or your friends it could be good to talk to someone about it.
Our Mental Wellbeing Team will be offering Drop-Ins every Wednesday from 10 April from 10am-2pm in Drill Hall if you have any concerns about your wellbeing.