Halloween is likely to look very different this year because of the pandemic but that does not mean you cannot have fun.
Whether you are planning a night in with your housemates or are looking to enjoy a night out at a local COVID secure venue, please remember to look after yourself and your friends by following the Government regulations.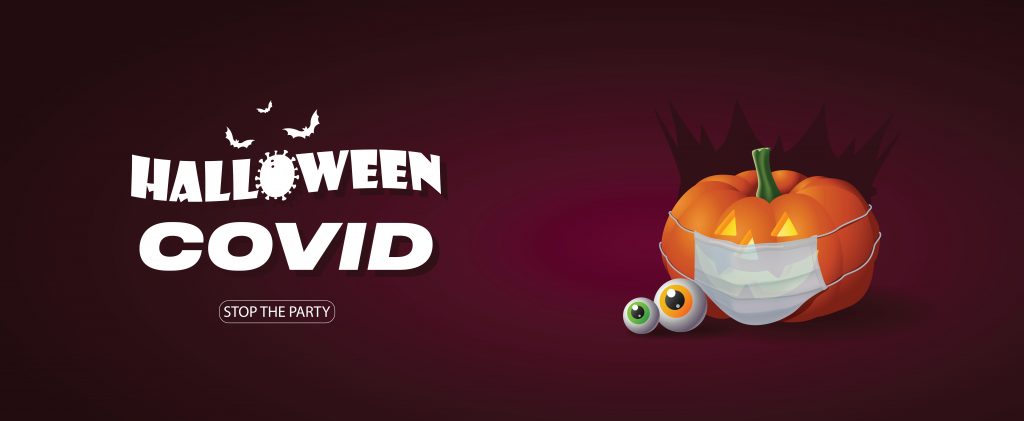 Any social gatherings of more than six people is against the law. Several students across the UK have already been fined by the police for hosting house parties. We want your Halloween this year to be scary for all the right reasons!
A fright night in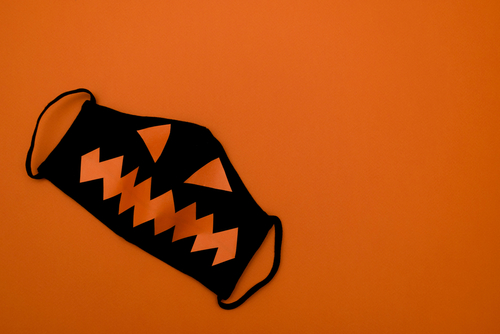 There are lots of great ideas for a good night in at Halloween.
You don't have to go out to don some spooky fancy dress costume! And as we all have to regularly wear face coverings, maybe now is your chance to make your own spooky version.
If you plan to chill with your housemates for the evening why not think about a pumpkin carving competition, try your hand at creating some ghoulish cupcakes or settle in for a night of Netflix horror movies. Just remember you are not allowed to socialise in groups larger than 6, indoors or outdoors. If you are living in Uni Accommodation you are not allowed any guests.
A safe night out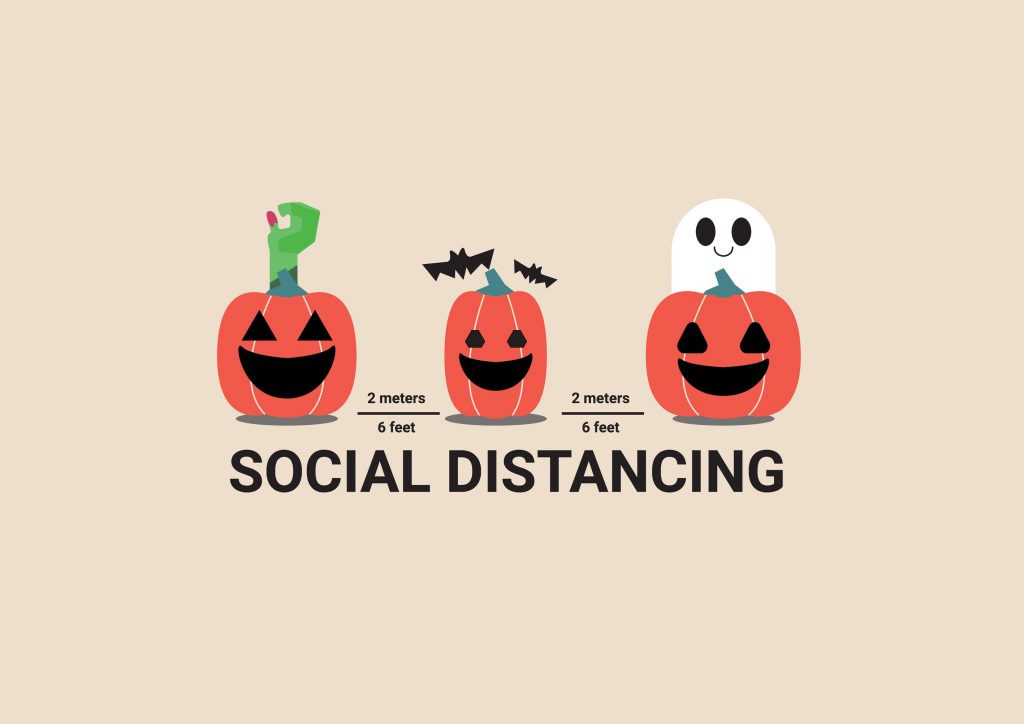 When out and about remember to follow the COVID guidelines around wearing face covering and social distancing.
Although the nights out will end early, with 10pm guidelines for venues, it is still important to look out for each other. Below are just a few tips on staying safe on your night out:
Try to think ahead. Make sure someone knows where you are going, who you are meeting and when you expect to return. Try to book where you're heading to avoid disappointment.
Avoid walking home alone at night and stick to well-lit streets and busy areas. Always plan how you are going to get home.
Be alert. At night don't walk listening to music or chatting on the phone.
Make sure that your cash, mobile phone and personal items are not on display.
A safe night out in Canterbury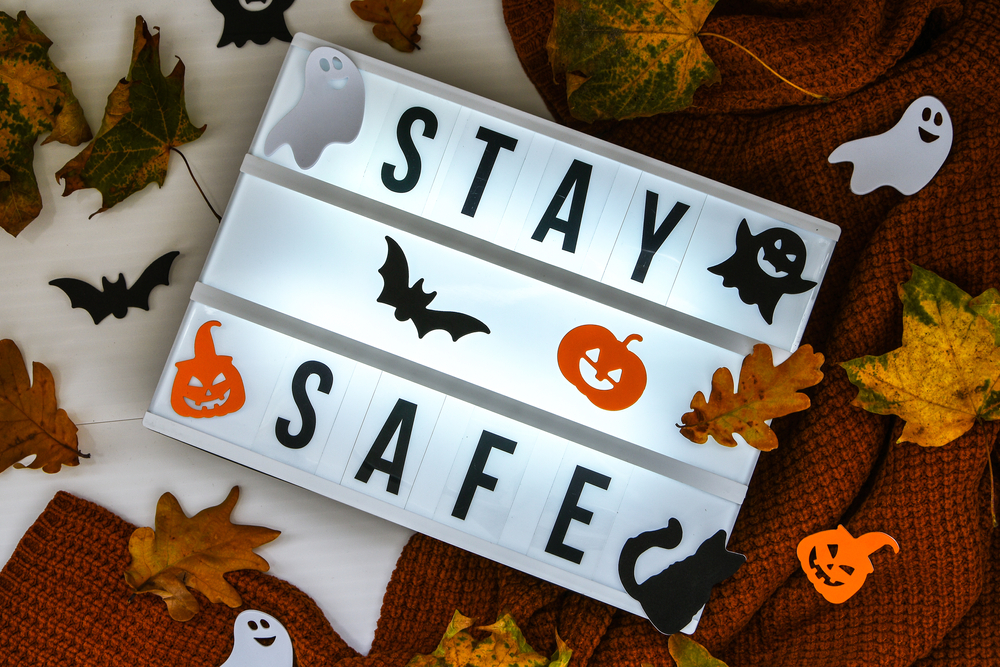 As a Purple Flag destination, Canterbury prides itself on its vibrant night time scene that is fun and welcoming and to help you enjoy the city safely we have:
Safety Pop Up Hubs – for some great safety advice come along to our pop up hub outside Macdonald's on Friday 30 and Saturday 31 October evenings from 9-10.30pm.
Street Marshals – Say hello to our Street Marshals who here to help you get home safety on your nights out.
Safe Taxi Scheme – This scheme allows CCCU students who find themselves in a vulnerable situation to reach their student accommodation or another destination, such as a Police Station or local hospital, quickly and safely. Students can request a taxi through the scheme even if they do not have the funds to pay the fare at the time of booking, as fares can be paid later on via the CCCU Online Shop. You need to register for the scheme here in order to access it later but only in an emergency and if you really need it.
Zero Tolerance – This is an accreditation scheme which many premises in Canterbury's night time economy have signed up to. The staff at these premises have had training on how to tackle harassment and unacceptable behaviour so you can feel comfortable and safe.
Staying safe on campus
SafeZone is a free app for students. It connects you to the University's security team if you need urgent help, first aid, or if you have an emergency while on any of the CCCU campuses. You can find out more about this app here.
If you still have any concerns about your safety or need any extra support while at CCCU, you can contact our trained Student Support and Wellbeing Advisors on studentwellbeing@canterbury.ac.uk