Have you recently been given group work? Are you looking at ways to work together in a safe, fun and productive way? Well why not check out Microsoft Teams – a software package designed to aid collaboration and make group work simple!
What is Teams?
Microsoft Teams is a communication and collaboration tool in Microsoft 365. It is an entirely new experience that brings together people, conversations and content so you can easily work together and achieve more
What can I use it for?
Microsoft Teams is great for group work as you can share files with other students and edit them in real time. You can also use Teams to host meetings, have group video calls and send messages using secure online chat.
Simply search for the people you want to talk to in the Search Bar and start a conversation!
As a more informal type of communication, Teams comes with its own emojis. Give a thumbs-up to show you have 'got it,' 'sounds good,' and 'okay'. You can even use memes and Gifs.
Group work online does not have to be boring. You can get creative by adding different backgrounds to your video calls. And why not try out the "Together mode" to bring you all together in one virtual space.
Great – so how do I access it?
You can log into Teams from your Outlook web app. Simply click on the dots in the top left hand corner of the window, and select 'Teams'.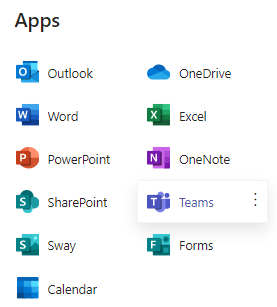 To make the most of the many different features in Teams, we recommend that you download the desktop app. This will mean you can access Teams at the click of a button. Simply click 'Get the Windows app' when prompted, and the installation process will begin.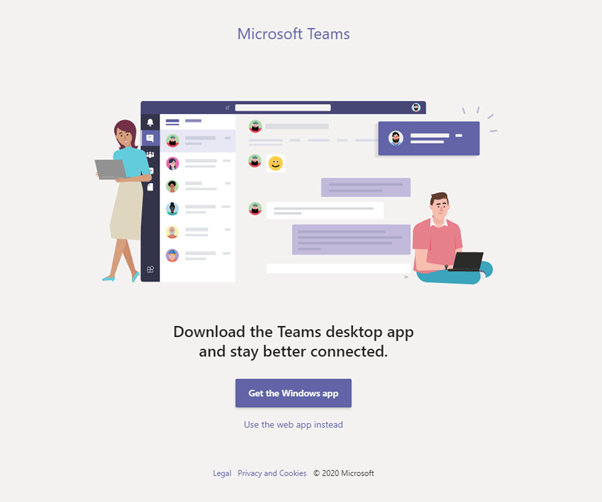 Find out more
To learn more about Microsoft Teams and how you can make use of it for groupwork – and more – come along tot he IT Hub and chat to a member of the team. You can also book an appointment with one of our IT trainers.