Graduation Invites for Canterbury and Rochester Cathedral 2020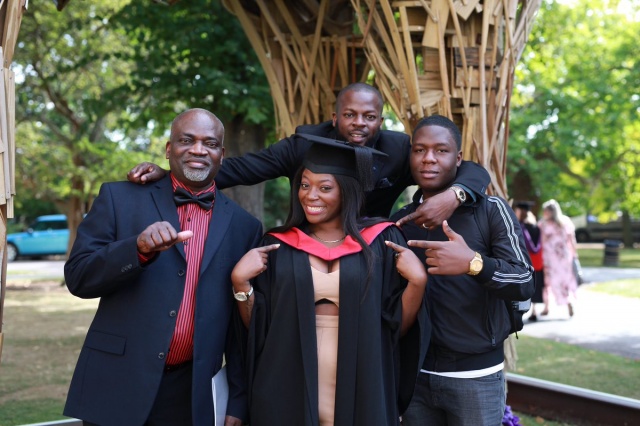 Many of you will be getting excited about your graduations at Canterbury Cathedral on 31 January and Rochester Cathedral on 7 February 2020.
Here is a quick guide to help you get ready…

Your Invitation
Invitations will be emailed to students from 2 December 2019. So please check your University and personal email inboxes.
You must submit your RSVP by the closing date 15 December 2019 to confirm your place.
Each student is guaranteed a maximum of two guest tickets. Guest tickets are priced at £12 per guest.

Will there be additional tickets available?
After the RSVP closing date, when total numbers for ceremonies are confirmed, information regarding the availability of additional tickets and dates of sale will be updated to the 'My Ceremony' pages. You are able to find further information by searching for your course here (link: http://www.canterbury.ac.uk/graduating-students/your-graduation-and-award-ceremony/your-ceremony.aspx). Additional tickets are subject to availability and not guaranteed.

Your Confirmation
Shortly after the closing date, the Graduation Team will issue a RSVP Confirmation Email to all graduands who have confirmed their attendance.
The Graduation Team will also confirm if there are any additional tickets available for sale after the RSVP closing date. However, please note that additional tickets are subject to availability so there is no guarantee that any will be available.

One Week before Your Award Ceremony
The Graduation Team will email final details (total number of guest tickets purchased, your procession number etc.). Graduands will be asked to bring this email with them on the day.

On the Day
On the day of the ceremony, graduands and guests will collect their pre-paid tickets before the ceremony.

What to Wear
Part of the celebration is for all those who are taking part in the ceremony to dress appropriately. Academic dress (consisting of robe, hood and hat which together we call a 'gown') is mandatory for those taking part in the ceremony. A student must wear a Canterbury Christ Church University gown appropriate to the level of qualification for which they are being presented, even if the student already holds a higher qualification. National dress may be worn.
Gowns can be hired via our preferred suppliers, Ede & Ravenscroft. It is important to note Ede & Ravenscroft require 3 weeks' notice to hire a gown so order yours in plenty of time. You may source your gown from elsewhere but please note that a student arriving in inappropriate academic dress or not gowned will be unable to join the procession and will not be presented for their award during the ceremony.

Live Streaming Option
Unfortunately, Award Ceremonies are not live streamed.

Further information
For further details click here and for any questions please contact the i-zone on 01227 922222 or email i-zone@canterbury.ac.uk

Finally …
Once all the arrangements have been made you can enjoy the day and take pride in your amazing achievement. Remember to share you day with us via social media #CCCUGraduation and #CCCUProud. We look forward to you becoming one of CCCU's Alumni!
Congratulations on your achievement!