Graduating with Dyslexia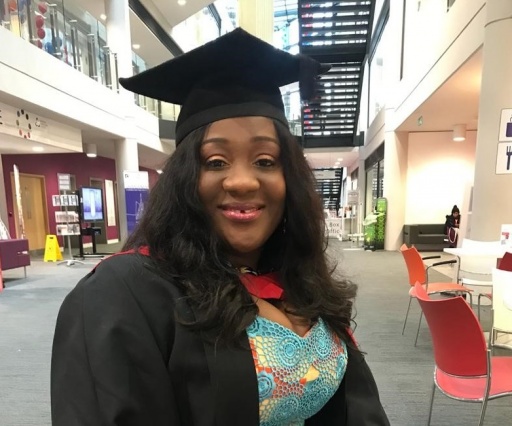 There's no reason why having dyslexia should hold you back from succeeding at CCCU! And indeed as we celebrate graduation this week we wanted to share the success story of just one of our many students who achieved their goals through the support of the Student Disability Team.
Doris was a hard-working and conscientious Adult Nursing student but had found some of the coursework in Year's One and Two particularly challenging and realised that she was not achieving grades that reflected her ability. After consulting the Disability Team, Doris went for a formal test and was diagnosed with dyslexia and dyspraxia.
Following her diagnosis, Doris had a number of  one-to-one tuition sessions with the Kim Rocks ,the University Dyslexia Tutor, specifically targeting assignment planning, organisation and structure.  Making best use of Doris's visual strengths, they worked together on strategies to improve her study skills, with the aim of raising her attainment level to 2:1 by the end of her degree. Doris was committed from the outset, fully engaging in the support sessions. She quickly and successfully adopted effective tools, resulting in essays that were clearly expressed and well-structured.
In January 2019, Doris was delighted to graduate with a 2:1 degree that reflected her considerable ability, hard work and commitment. She said of the help she received " I am so thankful for the support sessions we had together as they gave me the motivation to continue with my studies and achieve the grade I wanted."
If you believe you may be dyslexic, we encourage you to complete a CCCU Disability Service Registration Form. This enables us to advise you on facilities and services available to you depending on your personal needs. For further information about the what support the Student Disability Team offer, have a look at our student web pages.