Golden Apple Award Nominations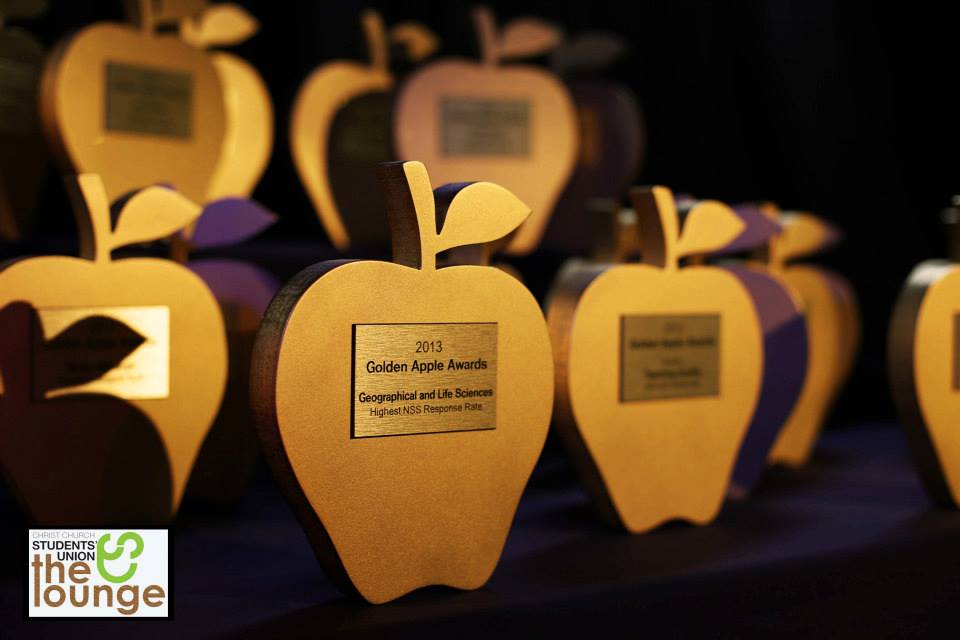 Has your Personal Tutor been amazing? Does your Programme Administrator have all the answers? Is there a team that has made a difference to your time at CCCU?
Nominate them now for a Golden Apple Award!
The Students' Union is offering students the chance to reward staff. Students from across the University are welcome to nominate any member of staff / team who play an influential role and have been particularly brilliant at what they do! This can be an academic member of staff, a member of support staff, or a support department team. So whether it is your tutor, administrator, or a receptionist; students can nominate staff by completing an online survey at www.ccsu.co.uk/goldenapple nominations close on Tue 7th May 2019.
The Awards will be decided by a committee of elected students; the ceremony will take place in Augustine Hall, Canterbury on Wed 22nd May 12-2pm.