Getting you started at Christ Church in 2019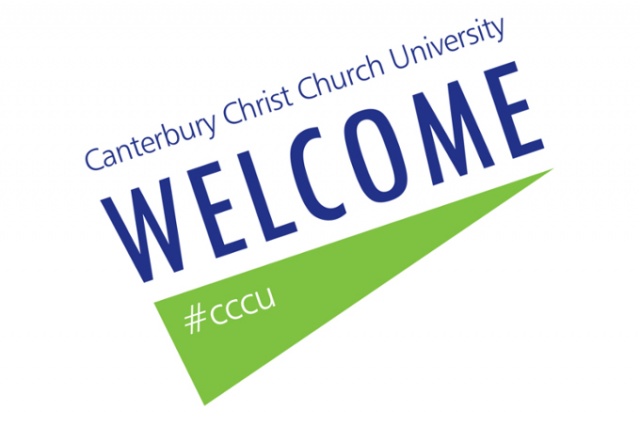 Congratulation you've received an offer to study with us at Canterbury Christ Church University (otherwise known as CCCU).
You have made a great decision but what next?
We know it is exciting and also a bit daunting, but you have nothing to worry about. There are lots of different stages to University life from this point on; whether that be preparing for your first lecture to choosing that memorable outfit to wear when you graduate! Whether you're a Canterbury or Medway based student, we're here to support you through every single stage of University life.
From now until the start of your course we will publish blogs online to help you get to grips with everything University related. As you transition into a fully-fledged CCCU student, the blogs will help guide you through the different stages so you feel part of our Christ Church community before you even arrive!
The First Five Things to Do:
Now these all might seem a bit boring but if you get the practical stuff sorted it will give you time to concentrate on other more fun and rewarding things from making new friends to getting to know your new campus, from discovering more about your programme to working out what society you might want to get involved in. So don't delay get started…
Set up your computer account
To create your account you will need your Student ID then follow the step by step instructions via www.canterbury.ac.uk/getstarted.
Explore Your Student Portal
Your Student Portal will give you all the information you need before you come to us in September.
You should be able to see an array of different "tiles" all with different functionalities. If you haven't already, why not explore these and see what tasks you may already be required to complete. Some tiles are for informational purposes only, but you'll learn a lot from them by taking a look.
Upload a Photo for Your Smartcard
The first thing to look at in your Student Portal is the Get Your Smartcard tile. Now for some of you this is going to be really hard, uploading a selfie of yourself which is going to be on your Student ID your entire time at CCCU – good luck!
Your Smartcard is your personal University Student ID which will give you access to a range of different services across our campuses, so make sure you upload that photo as soon as possible.  If you leave uploading your photo too late, it may not be ready in time to be given to you when you arrive and delay access to some key services.
4. Check out your Programme Essentials
Your Programme Essentials includes useful information to help you prepare for your studies. They also include any important tasks that you have to complete in order to meet the conditions of your offer.
Now for some of you, dependant on the course you are studying, you may be asked to complete an Occupational Health Questionnaire, get a DBS check, or a complete Skills Test. Any requirements you need to fulfil before registering can be found in your Programme Essentials.
5. Apply for funding
You don't have to wait until you've been formally offered a place at university to apply for your Tuition Fee Loan. We advise you to apply as early as possible so your finance is in place when your course begins. You can always cancel/update your application at a later date if needed.
And now you have started here are a few other things you may want to think about:
Applying for Accommodation – The University offers a wide range of accommodation and prices to suit you and your budget.
Working out your commute – Many Christ Church students commute from home. Before you start it is a good idea to plan your routes and check out the travel discounts available to you.
Contacting Student Support – We recommend that you let us know as soon as possible if think you have a disability or mental health difficulty (whether formally diagnosed or not) that could impact on your learning, so we can get the support you need in place as soon as possible.
That's it for now, but keep checking for further blog updates. We will provide you further advice on what to do when it gets nearer to you arriving. But if you do all the above you will already be well on your way.
Remember, if there is anything you are uncertain of, give those lovely folks at i-zone a call.  i-zone, is your friendly student information hub with all the answers you need  – they  can be contacted on 01227 922222 or if you'd prefer, you could drop them an email at i-zone@canterbury.ac.uk.