Getting study ready!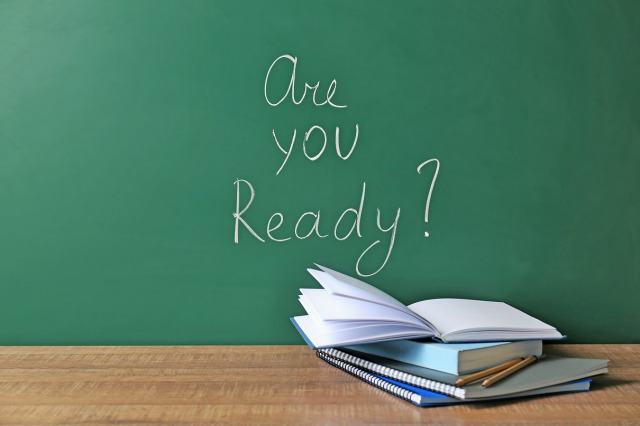 Whether you are coming straight from school or returning to education after a break studying, university may be different from what you have experienced before.
But don't worry – we have pulled together 7 hints and tips to make sure you can hit the ground running…
1. Check out your Programme Essentials
Your Programme Essentials will give you a good insight into how your programme will be structured as well as any reading or preparation you can do before you arrive.
2. Understand how your Programme works
At first it may seem that people at University are speaking a different language but you will soon get to grips with the different terms and if you are not sure no-one minds you asking.
Each programme consists of separate parts known as 'modules', which focus on specific topics and themes.
Your modules are designed to enable you to gain specific knowledge and skills known as 'learning outcomes'. Throughout your modules, you will undertake regular assessment activities that will test your achievement of these learning outcomes.
You must achieve your learning outcomes in order to progress through your programme and gain an award or credits. Each Undergraduate Level of Study consists of modules that typically together must have a total value of 120 credit.
All this will be outlined in your Programme and Module Handbooks when you arrive – these will become your bibles so make time to read them through thoroughly.
Even though campus might feel a little different next year with more distance learning, we still believe it's important that you get to see what campus feels like.
3. Become an independent active learner
The biggest difference about coming to University is that you are expected to be an independent learner and critical thinker, making informed choices and taking responsibility for your own learning.
Your progamme could be made up of a mixture of face to face and online learning:
lectures which are attended by everyone studying the module
seminars, workshops and other practicals which are taught in smaller groups
supporting activities such as tutorials or skills sessions
online learning and interactive digital engagement
if you are studying a professional body qualification this may involve placements
Outside of organised teaching you need to spend just as much time, if not more:
researching in the Library and with their digital resources
preparing for assignments
working in groups
developing your academic and digital skills
Your lecturers and tutors will provide guidance and support as well as signpost you to key sources of information but you will be expected to develop your own knowledge and skills. So, ask questions, take part in discussions, don't be afraid to make mistakes and just get involved.
4. Make sure you manage your time
In order to meet all of your academic deadlines and still have time to enjoy life, it is vital to manage your time at university.
Whether it is putting key dates in your mobile phone calendar, creating a weekly schedule or writing a daily to do list, it will be important to work out the best way for you to stay on track while looking after yourself and making time for the fun stuff too.
5. Develop your academic skills
From learning how to note take in lectures to effectively reading a large amount of resources, from critical thinking to referencing there are a whole range of new study skills you may need to develop. Check out our Study Skills section on the website for useful resources.
Be prepared for academic writing to be more formal than what you may have been used to. To get an idea of the kind of writing favoured in your subject look at relevant reading and research papers in your area. You'll find your ability to write in an effective academic style will improve the more you read, and the more practice you get.
For many students, referencing is quite an unfamiliar skill because they may not have been required to do it before. However, at university almost all pieces of academic coursework require referencing and marks are awarded for doing it well. The good news is that referencing has clear rules and conventions and if you follow these you will be fine!
6. Know the regulations
This might sound boring but it is important to understand what is expected of you.
Check out the University Handbook – this essential guide provides useful information and guidance on your academic life. It also gives you an explanation of the University's codes, regulations, policies and procedures.
7. Ask for help
Perhaps the biggest tip we can give is do not be afraid to ask questions and seek help.
Did you know that you can connect with a Peer Mentor via email before you even arrive to ask questions and find out more about university life at Christ Church.
And once you arrive there is plenty of academic support available via:
Plus a range of online resources including your Digital Library, Skills4Study and Productivity Software.