Getting ready to move into halls of residence at Christ Church – 2017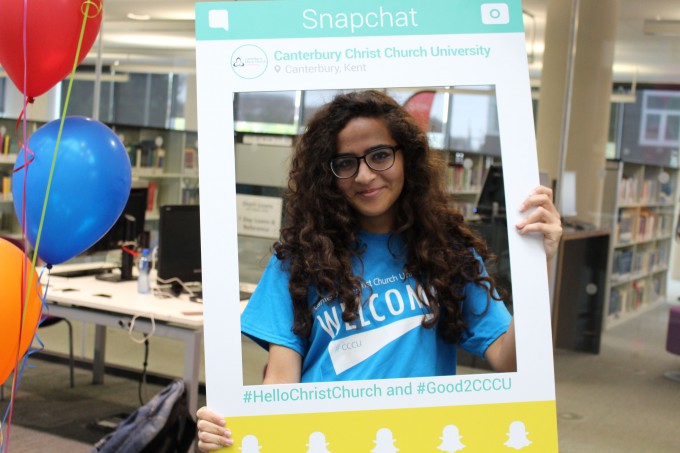 In just a few days some of you will be making your way to either Canterbury, Broadstairs or Medway campus to move in to your halls of residence.
This can be really exciting but also really daunting for some of you. With the help of Charley, our Student Vlogger we've put together this guide to help support you through the process.
By now you should have all received your accommodation offers and completed your online check-in induction. If you are yet to hear about either of these tasks, it may be worth contacting the i-zone so they can investigate this for you with the Accommodation Team. Don't panic though, they'll help sort this out in no time.
One of the first things to remember is that Canterbury does get very busy during this weekend as it is not only Christ Church students' moving in, but also Kent. It is important that you stick to your time slot as much as possible to help with the congestion in and around the city, but also at your halls' of residence. When you arrive at your halls, there will be lots of student helpers around who will tell you where you will need to park and collect your keys. Check out the video below of the Welcome Crew helping new students move into Parham Road in 2013. You'll also catch a glimpse of what you can expect at the Fresher's Fayre which is happening on Wednesday 20th September in Augustine House, Canterbury; Wednesday 20th September in the Student Hub, Medway and in Broadstairs on 22nd September.
Check out the range of other events that will be happening during the course of Welcome Week.
*Top Tip, don't bring your kitchen sink with you, your new housemates will have brought things too, so try not to overbuy! 
The Students' Union have put together a guide on the essentials to bring, it's definitely worth a read for those who still may not be quite ready for the weekend. – What to Bring to University
Also, check out the Students' Union website for more things fresher's – ccsu.co.uk/hello.
Let's see what Charley has to say about moving into halls. Charley has firsthand experience of moving into halls and meeting her new housemates. She has made a vlog to help put your mind at ease and given us a few top tips.
As always, if you have any enquiries about moving in to your halls' of residence, please contact the i-zone who will be able to help. You can contact the i-zone on 01227 922222 or by dropping them an email at i-zone@canterbury.ac.uk.