Getting ready for your Award Ceremony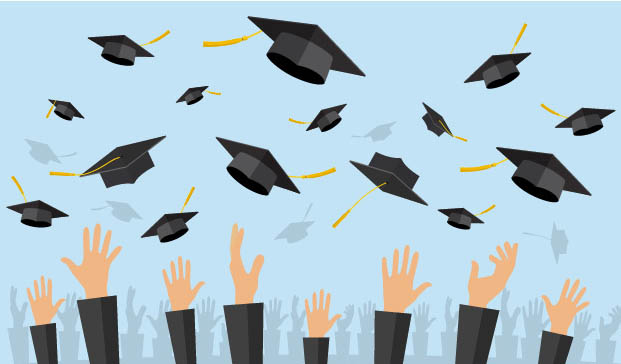 Good luck to everyone graduating at the Award Ceremony this 16 November! Here's a quick rundown of everything you need to know ahead of your big day:
One Week before…
The Graduation Team will email final details (total number of guest tickets purchased, your procession number and details of any on the day guest ticket sales). Graduands will be asked to bring this email with them on the day.
On the Day…
On the day of the ceremony, graduands and guests will collect their pre-paid tickets before the ceremony.
Check your timeslot
You will have been given the time of your ceremony with your ticket pack.
If you are running slightly late you should make your way to be gowned on the second floor and head to the hall as soon as possible, please note that students arriving late are not guaranteed to graduate.
In the case of emergency or for any reason you are sure to miss the ceremony do not panic. Log a call with the i-zone and we will contact you after the ceremonies regarding the option of deferral.
Check your Travel
We want you to enjoy your special day and not be all flustered because you were delayed in traffic. Make sure you check the travel news, leave plenty of time and if travelling by car plan where you are going to park – visit the Canterbury City Council website to find out the location of pay and display car parks and Park and Rides across the city.
Collect Your Gown
Gowning, photography and ticket collection will be available from 2 hours before the start of your ceremony.
Gowns can be pre-ordered via the Ede & Ravenscroft website. For details of your gown, check the Your Ceremony Details and Ticket Purchase section.
Your gown will be ready for collection on the day of the event and staff from Ede & Ravenscroft (the gowning supplier) will be available to help you dress.
Gowns will be available to collect from Augustine House, Second Floor.
Further information
For further details click here and for any questions please contact the i-zone on 01227 922222 or email i-zone@canterbury.ac.uk
Finally …
You have arrived and you are all ready to go – so now relax, enjoy the day and take pride in your amazing achievement. Remember to share you day with us via social media #CCCUGraduation and #CCCUProud. We look forward to you becoming one of CCCU's Alumni!
We hope you have the best graduation day!