Getting comfortable in your exam room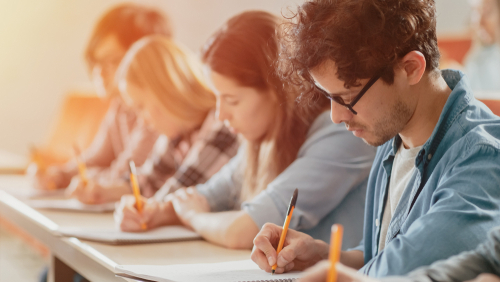 Anxiety is a natural response which can be helpful in many situations but if you feel that it is stopping you from doing your best in things like exams then there are things you can do.
Generally the more you do an activity the less anxious you will feel and less adrenaline you will experience. So we are encouraging students to experience exam conditions for themselves before they actually have to take an exam. The StressLess exam sessions will be running on 3 & 4 January and 7-11 January in Augustine House Hall, 5-6pm.
Feel free to spend the time writing about something related to your studies or just spend time writing about what you did that day. You will have the opportunity to hear the announcements at the beginning and at the end of exam as well as the opportunity to ask questions from invigilators.
We encourage you to note down your anxiety response each time you attend and to become increasingly comfortable writing in your exam room. Alongside good revision, attending multiple sessions will help you build confidence and know what to expect on the day.
For further information and advice checkout this workbook. Also to be prepared make sure you know the dos and don'ts of exams.
Good luck – you have got this!