Get Creative in support of Mental Health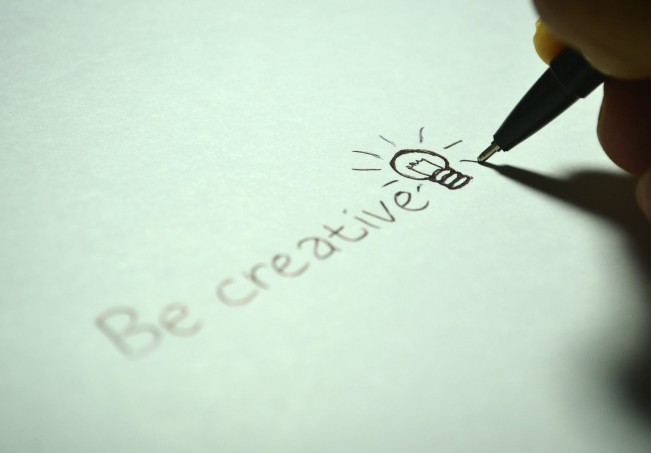 Canterbury Christ Church University is getting ready to be involved in World Mental Health Day on 10 October by raising awareness around emotional and mental health through various events and workshops being run throughout the day.
Arts and culture is at the heart of Canterbury Christ Church University and we know that the arts can play a powerful role in supporting positive mental wellbeing – enhancing self confidence,  increasing resilience and creating a more relaxed state of mind.
We want to use this day to promote the role arts can play in mental wellbeing through the creative talent of our students and are offering a range of opportunities for everyone to get involved, show support and help us raise awareness of this important day.
Film Competition
Students at Canterbury Christ Church University and the University of Kent are invited to create a film on the theme of "Mental Health and Me".
Submissions are to be no longer than 3 minutes and may be any type of film: animation, documentary or fiction. Films made on individuals' phones will be accepted.
Entry submissions are by 5pm on Monday 24 September 2018 and need to be submitted via YouTube or Vimeo with a valid link to the work sent to eddie.mcmillan@canterbury.ac.uk
Three of which will be chosen to be screened at Cinema 3 at the Gulbenkian and on CCCU Campus  in Canterbury in October.
There will be a prize awarded of an i-pad to candidate who most successfully meets the brief.
For full terms and conditions please click here
Poster Competition
Could you design a poster to promote World Mental Health Day?
We would love to have a student design the poster for us. We are looking for a simple and attractive design that will make people think about mental health and raise awareness of the day,
The posters will be A1 in size. You may wish to give a title to your poster but please leave some room at the bottom as we will need to add some information about the events.
The posters will be used around campus and as a thank you the winner will receive a £20 Book Voucher.
Please submit your design as a PDF to studentcommunications@canterbury.ac.uk by 31 August 2018.
The original design will need to be made available in InDesign or Adobe Photoshop. For full terms and conditions please click here.
Writing Competition
Enjoy creative writing? If so you are invited to submit a poem on the theme of "The topsy-turvy world of being young" or a short story about "Young people and an ever changing world". This competition is free to enter and open to students and staff of both Canterbury Christ Church University and University of Kent.  We hope that this competition enables people to think about emotional health and wellbeing and looking after oneself.
Please submit your poem (60 lines max) or short story (2,500 words max) by 21 September  to  worldmentalhealthday@canterbury.ac.uk
 A book token will be awarded to the winner of each category.
For full terms and conditions please click here.