Finding a Part Time Job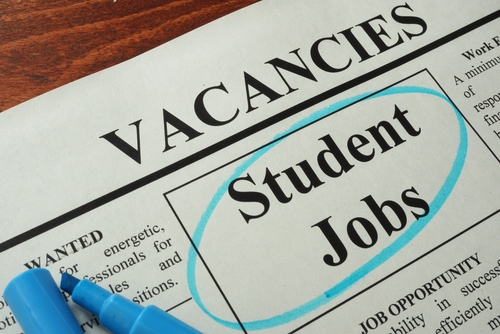 Now you have your place at CCCU, you may want to start thinking about getting a part-time job or even work out your next career move – it is never too early to start planning your future!
Knowing that you have secured part-time work before arriving at university can be reassuring for many students. Being able to earn some extra cash, plan a budget and live within your means is a good start to new independent living.  A part-time job is also a great way to develop skills, try something new, settle in and make some new friends.
Sign Up with Unitemps
Unitemps is the University's on-campus recruitment service, advertising vacancies across the campus network and in the local community to help you find part-time work alongside your studies. And the best bit is you can register right now!
Go to unitemps.com and click on Canterbury Christ Church from the drop down menu on the homepage for all currently available opportunities.
Future Careers Advice
Once registered as a student, The Careers Team, will provide advice and information to help you with your career development including CV checks, job searches, applications and interviews, as well as advice on how to start up your own business.