Domestic abuse is everybody's business, and everyone can make a difference.
Lockdown, social distancing and social restrictions heighten the risk for victims of abuse and make access to vital support services even harder to reach. With your support we can ensure that every victim across Kent and Medway finds safety.
Take part in a programme of free virtual events to learn about, understand and feel empowered to speak out against this devastating social issue and support those that need help:
Coinciding with the 16 Days of Action Against Domestic Violence campaign, the pick and mix programme of free online events offers everything from first introductions to managing disclosure, safety planning advice and how to create psychologically informed environments, all at a time that suits you.
16 free virtual events, programmed flexibly to suit varying schedules
Accessible from anywhere online and on catch up
Sessions are as short as 15 minutes and a maximum of 75 minutes
The programme is tailored for every knowledge and expertise level:
from first-time introductions for individuals to professional development.
Book your free events now >> www.daeverybodysbusiness.org
This 'design-your-own-conference' virtual event programme has been created in response to Covid-19, in a way that everyone and anyone can easily access and participate, to bring as many people as possible together so that, jointly, we can drive real change for people experiencing domestic abuse.
This series of events is brought to you by the Kent Integrated Domestic Abuse Service (KIDAS) partnership between Clarion Housing Group, Look Ahead, Oasis Domestic Abuse Service and Victim Support and generously funded by Kent County Council.
---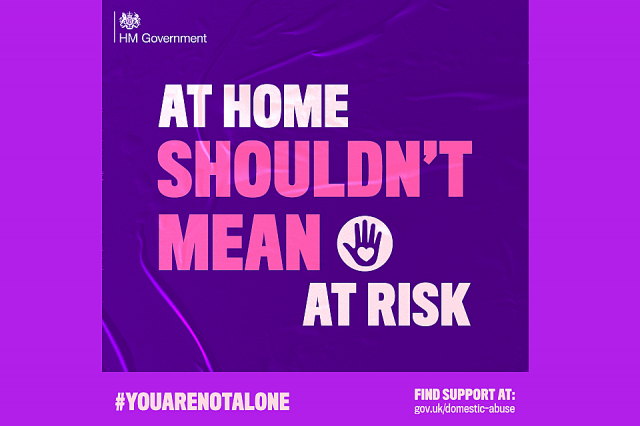 Supporting you if you are in danger of experiencing domestic abuse
The University recognises that the requirements of staying at home may, unfortunately, increase the likelihood that individuals may experience domestic or relationship abuse. This can be mental, emotional, financial or psychological, not simply physical.
Please do not suffer in silence. The following organisations are here to help:
National Domestic Abuse Helpline, available 24 hours a day on 0808 2000 247  
During the lockdown opportunities to make a call safely to seek help may be limited. Refuge has a web form which can be used to request a safe time for a call from a member of the expert helpline team. 
National LGBT+ Domestic Abuse Helpline, 0800 999 5428 Email: help@galop.org.uk 
Respect Phoneline, 0808 8024040 
Women's Aid. Offer guidance and services including live chat, safety advice and guidance on how to clear your tracks.
Men's Advice line. Men's Advice Line offers information for male victims: 0808 801 0327   
SafeLives. A guide for victims and survivors of domestic abuse.
It is important to remember that the police continue to treat domestic abuse as a priority in these challenging times. If you need immediate support please call the police on 999 if it is an emergency (101 if a non-emergency) or contact your local GP.
Supporting you if you are experiencing online abuse or harassment
The current environment may mean that there is increased online abuse and harassment. This is the use of technologies to repeatedly cause harm to another person.
The National Police Chiefs Council (NPCC) and the National Crime Agency have launched a new campaign, #OnlineSafetyAtHome to encourage people to be aware of how to stay safe on the web. The government has also published a https://www.gov.uk/guidance/covid-19-staying-safe-online briefing on staying safe online during the coronavirus outbreak. 
Some resources which may help include:
Canterbury Christ Church University believes that harassment or violence of any kind is never ok. If you experience any form of harassment or abuse during this time, you can also report it via Report and Support for help and advice.