Discover the Community Wellbeing Wildlife Garden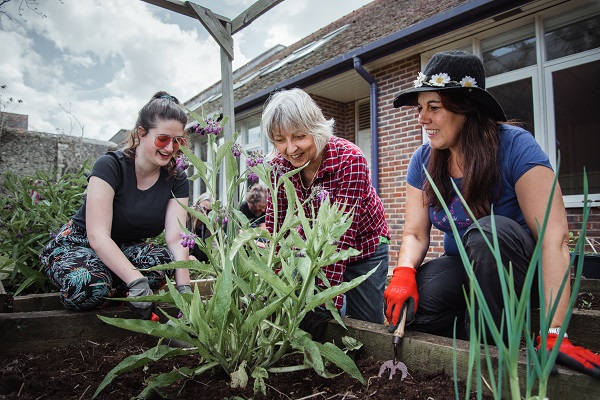 As part of Mental Health Awareness Week we are celebrating some of the great initiatives that have been happening across the University, which help to support our University Mental Health and Wellbeing Framework vision to make Christ Church a mentally healthy place for all.
The Community Wellbeing Wildlife Garden project is being led by the Sustainability team. Working with a local garden designer Jo Barker, the aim is to develop the currently neglected Johnson Garden into an area which attracts wildlife and promotes wellbeing; somewhere all students and staff can come to recharge their batteries!
Every Thursday lunchtime they are inviting students and staff to drop in sessions to learn different wildlife garden skills and to help regenerate the area into a friendly, welcoming community space.  From learning about how to forage to having a go at making a detox spring tea, you can enjoy a range of wellbeing activities that help you connect back to nature.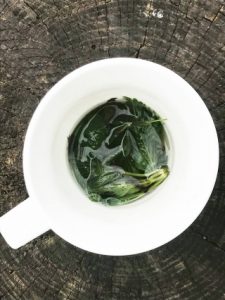 Sustainability Coordinator, Maz Hamilton says "We know that spending time in nature and learning new skills can help support positive mental health. We hope that this is just the start and that together students and staff can help to create a little piece of tranquillity on campus that everyone can enjoy."
Jo Barker is integrating into this project the (New Economics Foundation) Five Ways to Wellbeing: connect, be active, take notice, keep learning, give to improve personal wellbeing, and she says "Gardening is good for our mental health and when we connect with the natural system we become part of it and can care more deeply for it."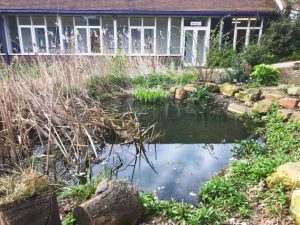 The University Mental Health and Wellbeing Framework wants to enable all students and staff to thrive and realise their potential in a mentally healthy environment and by sharing some of the stories behind current projects already taking place, we hope to generate discussion about what is currently working and what more together we need to do. So please join our conversation, share your story – www.canterbury.ac.uk/mentalhealthframework