Creative Writing Students win Book Deals, Prizes and more…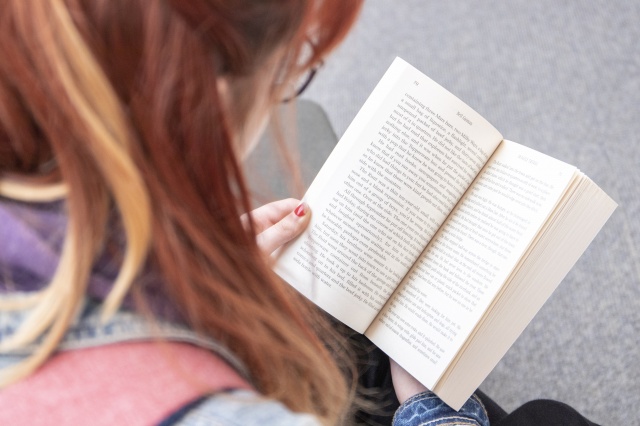 We are sharing more good news student stories this Friday – this time from students on the Creative and Professional Writing Courses (CPW) who have secured exciting book deals, prizes and a place of further study at the University of Cambridge.
Jenni Bayliss- Jennings has always been a keen writer but looked to the Creative and Professional writing course to help her make her ambitions come true. Earlier this year she signed a two-book deal with Pan Macmillan in Great Britain and Putnam (Random House Penguin) in the USA.  Her first book The Twelve Dates of Christmas (which she wrote whilst studying for her degree) will be out in Autumn next year.
Jenni feels without the experience of studying at CCCU this wouldn't have been possible. "All the lecturers on my course are writers. Actual professional, working writers. This is invaluable. To be taught by experts in their field has been amazing, not just for their knowledge of the craft of writing – and let's face it, they know their stuff – but because of their first-hand industry knowledge; who better to teach you how to write a pitch to an agent than someone who's been there!"
"I will be eternally grateful for the unwavering support of the CPW team, who tirelessly create their own art whilst passing their knowledge of the craft onto people like me. I am genuinely sad that my degree is over, but I will take everything I have learned with me. I have absolutely loved my time at CCCU."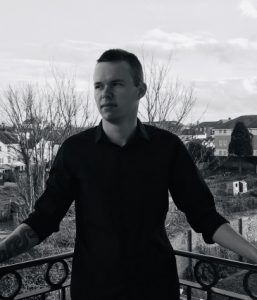 Callum Beesley decided that he did not want to be a retail manager anymore and as a mature student was looking for a second chance and new career as a writer. Having just won first prize in Faversham Literary Festival's Short Story Competition 2019 and been accepted to study a Master of Studies (MSt) in Creative Writing at Cambridge University he feels it is one of the best decision he has made.
"The teaching staff at CCCU shaped me into the writer I am today. Since starting my degree I have been published numerous times by many fabulous publications (thank you!), have appeared on radio and even won a writing competition; I volunteered at literary festivals, pitched a novel and I think I met Susan Hill. My greatest achievement, however, is being accepted to study a Master of Studies (MSt) in Creative Writing at Cambridge University."
"If it wasn't for the support of the staff, those who gave me the confidence and freedom to write in my own way, and encouraged me to apply to Cambridge University, I don't know where I would have ended up."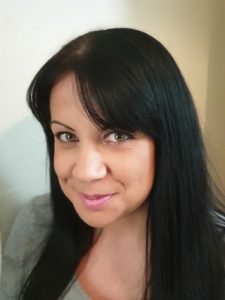 Jessica Ryn wanted to start writing again after becoming a full-time carer for a relative, initially as an outlet, but soon realising she wanted to study the craft in greater depth. The course provided her with a solid foundation of creative writing craft knowledge and the tools to put it into practice.  She has now been offered a a two-book publishing deal with HarperCollins HQ Stories. Her first novel; The Extraordinary Hope of Dawn Brightside is due to be published in summer 2020.
"I cannot thank the lecturers, tutors and my course peers enough for all of their sound advice and support throughout the MA as they have all helped to make my dream of being a published writer become possible."
Congratulations to all our Creative and Professional Writing students! We're #CCCUProud of you all.
We love to hear of our student and staff successes – so if you have a good news story to share please email us on studentcommuncations@canterbury.ac.uk