Coronavirus – important advice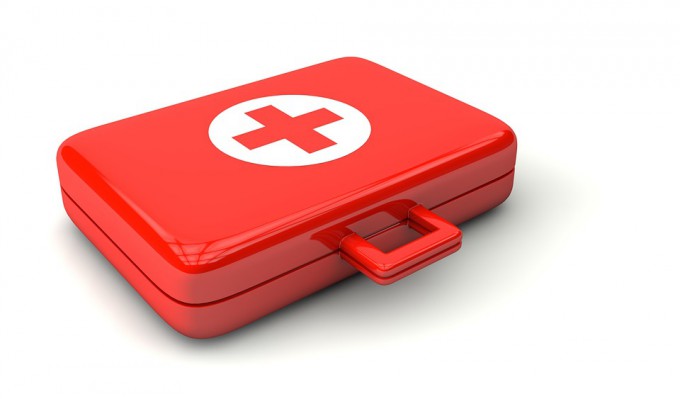 You may be aware that there has been an outbreak of a new coronavirus in Wuhan City, China, with cases confirmed in other parts of the world.
Public Health England (PHE) advise that the risk to the public in the UK is moderate. 
The government has brought in restrictions on any individual that is considered by health professionals to be at risk of spreading the virus. The regulations have been put in place to reduce the risk of further transmission of the virus in the UK and are in line with measures taken in other countries.
Advice on travel to China
The Foreign and Commonwealth Office (FCO) advise against all travel to Hubei Province due to the ongoing coronavirus outbreak.
The FCO advise against all but essential travel to the rest of mainland China (not including Hong Kong and Macao).
They state that if you're in China and able to leave, you should do so.
For the latest information please check www.gov.uk/foreign-travel-advice/china
Advice if you have recently returned from China, Thailand, Japan, Republic of Korea, Hong Kong, Taiwan, Singapore, Malaysia or Macau
If you have been to Wuhan, China, in the last 14 days please stay indoors and avoid contact with other people. For the latest advice click here
If you have travelled from elsewhere in mainland China, Thailand, Japan, Republic of Korea, Hong Kong, Taiwan, Singapore, Malaysia or Macau to the UK in the last 14 days and develop symptoms of cough, fever or shortness of breath, even if mild, you should immediately:
If you have to self-isolate, you can find specific guidance regarding self-isolation here:
Please also let Student Support and Wellbeing know on 01227 922675 or email studentwellbeing@canterbury.ac.uk. And make sure you let your programme team know.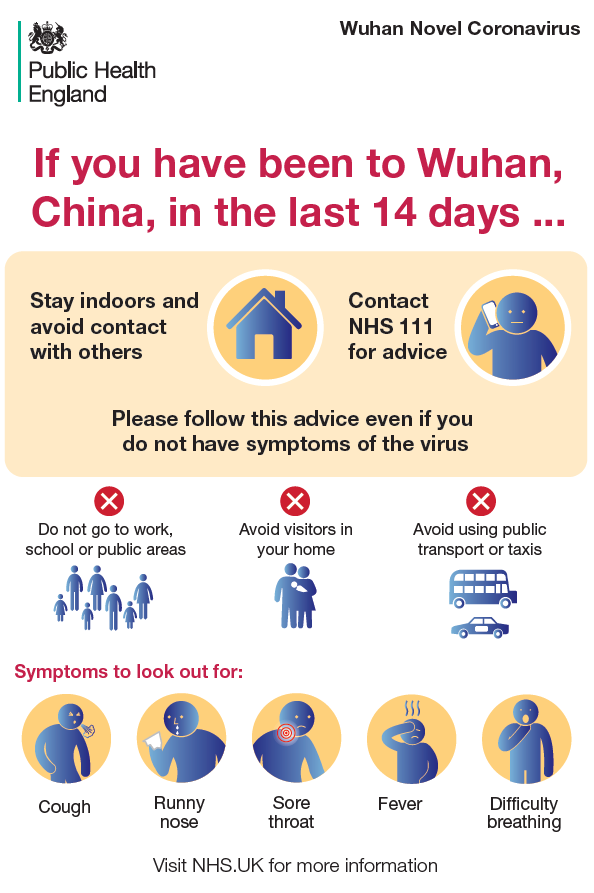 Advice for Everyone
The NHS has the following advice for helping not to spread the virus:
Frequently clean hands by using alcohol-based hand rub or soap and water
Avoid touching your eyes, nose and mouth with unwashed hands
Cover mouth and nose with a tissue when coughing and sneezing
Bin the tissue immediately and wash hands
Avoid close contact with anyone who has a fever and cough