Postgraduate Update – Continuity of Research and Research Related Activity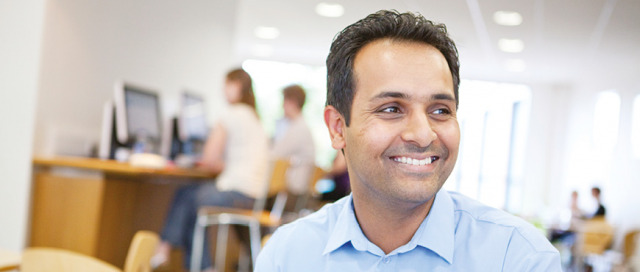 Many of you will quite understandably be concerned about the impact of COVID-19 on your research and research-related activities, and the impact that this might have on your studies and award. Clearly, the closure of the University's campuses in Canterbury, Medway and Tunbridge Wells, and the need to avoid face-to-face interactions and social gatherings to achieve social distancing outcomes, requires that research and research-related activities are undertaken in different ways, or if this is not possible, suspended.
However, the University is committed to ensuring that you, our postgraduate research and taught students, supported by your supervisors, are able to continue to develop and pursue your studies and your research, and consequently we have agreed a set of guidelines for research continuity to support you in doing so.  These guidelines, approved by Academic Board on Monday 30th March, cover both ongoing and future research for the period of the COVID-19 pandemic, and can be found here.  As well as generic guidelines for staff research, they include guidelines for:
Postgraduate Research Students, whether you are on any form of Doctorate or on a Masters by Research programme: for you, the same guidance as for staff applies.
Research by Students on Taught Programmes, particularly those of you on taught postgraduate programmes who will be undertaking and completing your major projects or dissertations over the summer.
Supervisors of students on both research and taught programmes.
In addition to the attached guidance, we expect to develop and circulate in the near future further advice as follows:
(1) Alternative Research Approaches: Together with colleagues in Research Development, the Graduate College is working with researchers across the faculties to provide advice and ideas for alternative research approaches or projects that can be undertaken within the new guidance. This may be particularly relevant for students on taught programmes completing major projects or dissertations. We will circulate these as soon as they are available. In the interim, you should discuss how the new guidance might affect your study with your supervisor or programme leader.
(2) Period of Registration: The Graduate College will soon be issuing advice for postgraduate research students and their supervisors relating to the implications of the new guidance for your primary data collection and your period of registration. Until then, you should continue with your studies and work on your thesis, and you should discuss how the new guidance might affect your study with your supervisor. You should continue to utilise Research Space to arrange and record meetings and consultations with your supervisor remotely. You should also use Research Space to prepare your submission for review meetings as scheduled and the review itself will take place remotely.
The Graduate College is working as usual, albeit in remote mode, to support your studies, and we can be contacted by eMail with any questions you may have (graduatecollege@canterbury.ac.uk). The University also continues to offer a wide range of support remotely, for further details please click here.
Equally, we are happy to receive any comments, questions, queries or feedback on the guidance or on the conduct of your studies and research during the COVID-19 pandemic. We can be contacted on susan.millns@canterbury.ac.uk or mike.weed@canterbury.ac.uk.