Whether you are a new or a returning student the start of the academic year can be exciting but also a bit overwhelming.
So why not take some time out with Chooseday Chill – an opportunity to relax over some free tea and toast and have a chat with other students and the Student Wellbeing team.
It happens every Tuesday (from 21 September) between 5-7pm in Augustine House. You can play board games, try your hand at some crafts, have ago at ping pong, listen to music or just chill. CCCU's very own therapy dogs are also know to make guest appearances for some furry cuddles!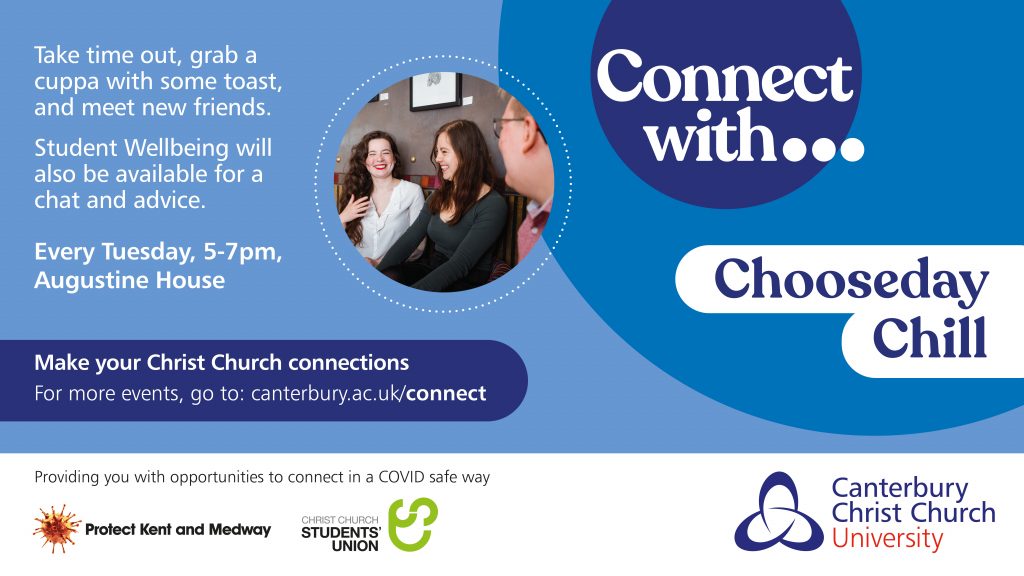 A popular event pre-pandemic, we are delighted to be able to see a return of Chooseday Chill – we hope you can come along.
Chooseday Chill is part of a new exciting "Connect with…" programme of events and activities to support Christ Church students connect with friends, staff and the wider community in a COVID safe way.