Commuting to University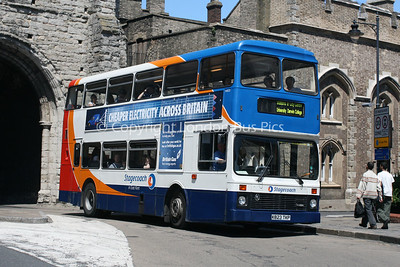 A large number of CCCU students decide that commuting is the best option for them – so if you are going to be travelling from home you will not be the only one.
Check out this student's vlog on the positives of commuting to Uni – just because you travel from home does not mean that you will not make friends and have a great social life if you want!
And here is some practical information about travel, parking and lots more.
Public Transport
If you decide University Residences are not for you, then you could opt to live at home and commute to your chosen campus. Our network of campuses stretches across Kent and Medway, and are easy to get to by train, bus or car. Find out how to travel to any of our campuses or centres.
You can take advantage of discounted public transport services and find details on how to get between different campus locations using the free shuttle bus.
Public transport is by far the best option but if this is not possible have you thought about car sharing? Hundreds of students are travelling via car to our campuses on a daily basis. Did you know a commuter can typically save around £1,000 a year by car sharing? Find people who are travelling in your direction and start saving today!
To Canterbury
There is no parking in Canterbury unless you have a registered disability. So the best option for parking at Canterbury is the Park and Ride.
To Medway
Students can apply for a parking permit (fee payable) that can be used to park a car at one of the Christ Church car parks at the Medway campus. However it's important to know that even with a permit, parking is on a first come first served basis and so a permit does not guarantee a space.
Student Essentials Map
The Students' Union have put together a Student Essentials Map for commuter students who may need to stay on campus for a whole day. Find out where lockers, microwaves, cash points and much more are located at the Canterbury Campus.