Commuting to CCCU in 2019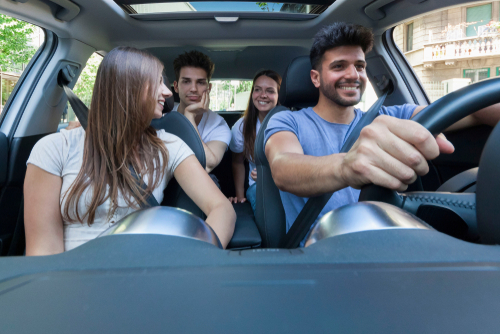 A large number of CCCU students decide that commuting is the best option for them – so if you are going to be travelling from home you will not be the only one.
There are a number of advantages of commuting to campus, including saving money, remaining close to friends and family, and being able to fulfil other commitments. Whatever your reason for commuting we want you to feel part of our CCCU community.
So here are some tips on how to be a CCCU commuting ninja!
1.Research your route, the costs and the best mode of transport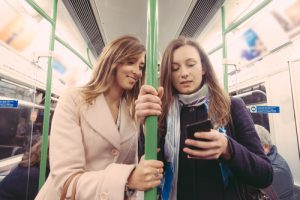 Our network of campuses stretches across Kent and Medway, and are easy to get to by train, bus or car. Find out how to travel to any of our campuses or centres.
You can take advantage of discounted public transport services and find details on how to get between different campus locations using the free shuttle bus.
Public transport is by far the best option but if this is not possible have you thought about car sharing? Hundreds of students are travelling via car to our campuses on a daily basis. Did you know a commuter can typically save around £1,000 a year by car sharing? Find people who are travelling in your direction and start saving today!
To Canterbury
There is no parking in Canterbury unless you have a registered disability. So the best option for parking at Canterbury is the Park and Ride.
To Medway
Students can apply for a parking permit (fee payable) that can be used to park a car at one of the Christ Church car parks at the Medway campus. However it's important to know that even with a permit, parking is on a first come first served basis and so a permit does not guarantee a space.
2. Make the most of your time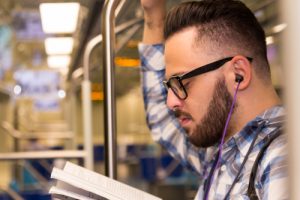 All students need to develop good time management skills but when you are commuting you need to plan ahead even more.
Use your travel time wisely and you can get ahead in your studies – listen to the latest podcast in your subject area, catch up on some extra reading or even go over past lectures.
Commuting can also be great down time to relax and unwind after a day of studying – remember we all need a break!
If you are coming in for just one lecture don't make it a wasted journey. Plan ahead and think how you can make the most of your time on campus. There is the Library, computer rooms, informal learning space and group study spaces available. And there are plenty of PCs and laptops to borrow if needed (iBorrows).
If you need somewhere safe to keep your bags whilst working in the library or in between lectures, you can use one of the lockers.
And catering is sorted with a range of onsite food options, but if you prefer to bring your lunch from home, that's not a problem as you can heat it up in a microwave.
So there are lots of opportunities on campus to study and catch up with fellow students
3. Get Involved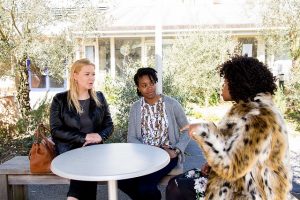 Perhaps one of the biggest fear that commuter students have before they arrive is being left out and not making friends. But don't worry about missing out on anything – because lots of our students choose to commute from elsewhere and there are plenty of opportunities to get involved.
You will soon learn who else is commuting on your course and before you know it you could be arranging meet ups and car shares together. And many programmes set up their own closed Facebook or What's App groups so you can stay connected whether you are living in halls or at home.
Check out the Students' Union Societies – whatever your interest you are bound to find like-minded people to share your passion. And Chooseday Chill is a great way to meet new people and relax over some tea and toast before heading home. Starting on 17 September and then every Tuesday after that at Augustine House between 5-7pm.