Come along to a Community Lunch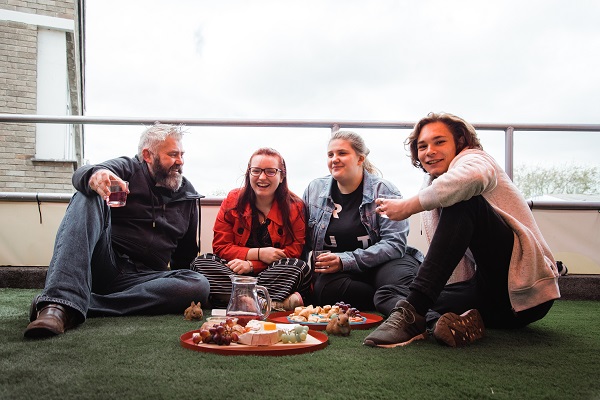 As part of Mental Health Awareness Week we are celebrating some of the great initiatives that have been happening across the University, which help to support our University Mental Health and Wellbeing Framework vision to make Christ Church a positive place for mental health.
Community Lunches was launched by the chaplains when they moved to their new Chaplaincy Centre last year. Held every Wednesday from 12 noon they invite both students and staff to join them for food, conversation and company.
Whether it is over a bowl of homemade soup or warming curry, a picnic lunch or pizzas – the community lunches provide an opportunity to take time out, meet up with others and relax. It is about nourishment at all levels – after all what is good for the stomach can also good for the soul!
Before…                                                                           After….
Rev. David Stroud explains "We wanted to provide a place where students and staff could come together as a community over lunch. We are also sensitive of the financial pressures that face many students and how providing one decent lunch for just £1 donation a week could help. Food, friendship, pastoral care, listening, laughter, tea, coffee and a chat are all part of what we offer if you drop into the Chaplaincy."
One of the objectives in the Mental Health and Wellbeing Framework is to promote a sense of belonging and community for all.  By sharing some of the stories behind current projects already taking place we hope to generate discussion about what is currently working and what more together we need to do. So please join our conversation, share your story – www.canterbury.ac.uk/mentalhealthframework