Coach Education Week: 21–25 January 2019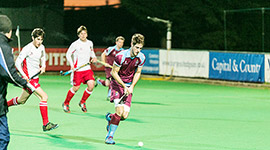 The University hosts a range of sports coaching and officiating opportunities which are popular with those who have an interest in sport or are wishing to pursue a sports coaching or officiating career.
The University Coach Education Week takes place during the students Personal Development Week, and there will be a variety of coaching courses and workshops available to both our students and our local sporting community.
Anyone can get involved in sports coaching and officiating. There are many benefits including physical and mental wellbeing, personal development, as well as social interaction.
Monday 21 January
Boccia Leaders Award, 0900-1400, Polo Farm, £95
FA Primary Teaching Award, 0900-1500, Polo Farm, Free
Wednesday 23 January to Friday  25 January
Level 1 Principles of Coaching Award (L1PoC) – 3 day course, 09.00-1500 Polo Farm and CCCU Sports Centre, £150
Thursday 25 January
Safeguarding and Protecting Children Workshop, 0900-1200, Polo Farm, £35
First Aid Awareness for Sport, 1230-1530 , Polo Farm, £38
Kent Coaches Forum (Kent Sport to take bookings), 1830-2100, Polo Farm, Free
Friday 25 January
Y

outh Sport Trust Inclusive Physical Education Certificate,

0930-1230, Polo Farm, Free
For more information and booking please visit: https://shop.canterbury.ac.uk/product-catalogue/sports-centre/coaching-courses