A group of second year Christ Church Occupational Health students are supporting the Canterbury Foodbank as part of a community project for their course and they need your help!
They are looking for donations of biscuits, chocolate, snacks and cake which could help provide those in financial hardship a treat for Christmas. A collection box will be set up on 27 and 30 November outside the CCCU Bookshop from 9am – 3pm.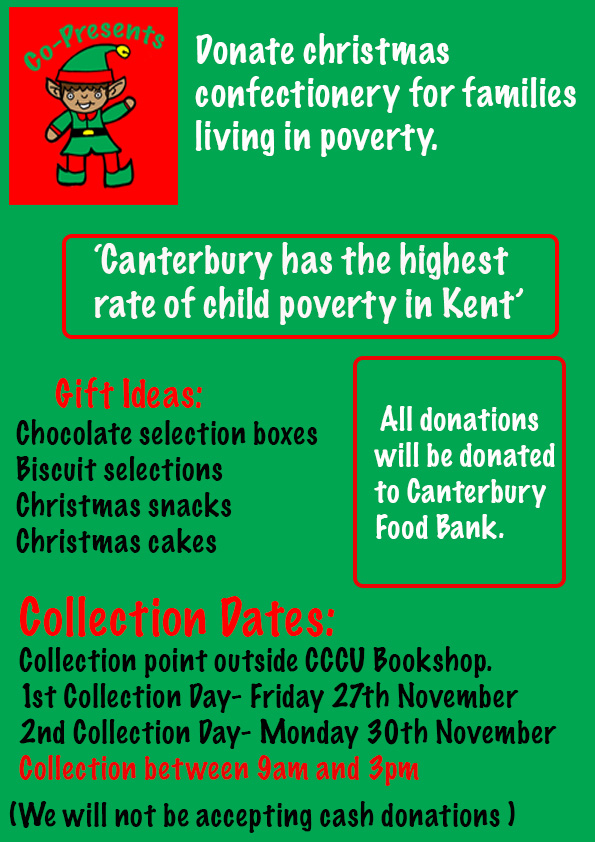 The Canterbury Foodbank charity provides three-day food parcels to individuals and families in short term financial crisis across Canterbury, Whitstable, Herne Bay and surrounding villages. In the last 12 months they have distributed 51,102 meals and fed 2,621 children. Canterbury Food Bank is stocked entirely by the generosity of the local community so thank you for your support.