Christ Church Accommodation September Welcome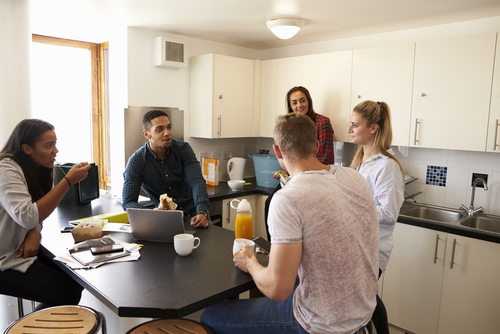 Thank you for choosing Christ Church accommodation – you have made a great choice. We want to make sure it is a home from home for you. A place where you can make new friends, feel safe and secure and enjoy discovering the city on your doorstep.
Your room is guaranteed and we will be contacting you in mid-August to confirm your room and location.
In the meantime, we thought it was important to reassure you about how we are preparing for your arrival, in line with Government and Public Health England guidelines. Our priority, during these times, is to make sure we provide you with the highest quality student experience, whilst also ensuring your health, safety and wellbeing.
You will be joining a new household. This means you can relax with your new flatmates and socialise together in your communal areas.
We will stagger arrivals in order to ensure you can unpack and settle in, while still following social distancing guidelines.
We will be increasing the cleaning regimes in communal areas and supplying hand sanitisers at the entrances to each accommodation block.
Our friendly 24-hour Security, on-site or a short call away, is there to support you if you ever have any questions or need help.
Our student accommodation champions will also be on hand to help you settle in and support you during your time living at uni.
International students can arrive early, free of charge, if they need to quarantine safely before teaching starts.
Students who have particular health or support needs will be accommodated.
In the unfortunate situation that you or a housemate contract coronavirus, the whole household will all have to self-isolate according to Government guidelines.
When moving in with each other, you will have a role to play in supporting the safety of your new community, by observing social distancing, maintaining good hygiene practice, implementing cleaning rotas and following the Government protocol around contact tracing and self-isolating.
But don't worry, we will provide information, guidance and support so you can feel confident about your personal responsibility in keeping your household, neighbours and yourself safe.
We will continue to monitor government guidelines and will respond, making any necessary adjustments accordingly. In the event of another national or local lockdown please be assured that we will continue to accommodate and support you.
We will be in touch in August with more information, but if you have any questions do not hesitate to email us at on accommodation@cantebury.ac.uk.