Chooseday Chill is all about creating a relaxed and informal setting where students could take time out of their busy uni lives to discuss what is going on over tea and toast, meet other students and have a friendly chat with Student Support. It is a great event if you have just arrived at Uni and starting to settle in. 
Held every Tuesday at Augustine House, between 5-7pm, each week there are a range of different activities from board games, music, crafts or sports on offer but students are also welcome to just to come along and chill.
And new from October Oliver and Pixie our Therapy dogs will be coming along for some fury cuddles!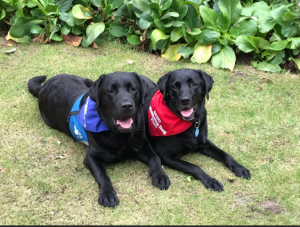 Jamie Harris, Students' Union President for Wellbeing explains "We set up Chooseday Chill to create a relaxed space for students to make friends and feel comfortable to chat about what is on their mind."
Neli, a second year Creative Writing student, has been coming along to Chooseday Chill from the start and now offers peer support at the event. When she started University in September, she was struggling to settle in. It was her tutor who recommended she give Chooseday Chill a try. She explains that "Chooseday Chill has been great at making me feel part of a community. It makes you feel supported not only by the University but also by other students. It is good to know that at least once a week there is a place you can go to, to relax and to connect with others. It is a place where you feel a real sense of belonging"