Chat with the i-zone through Website Instant Messaging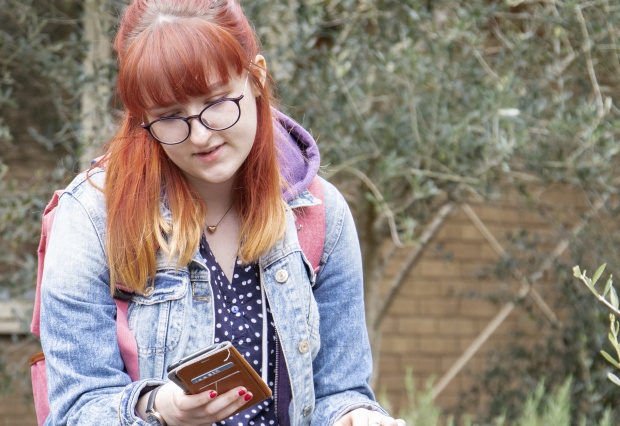 The i-zone are trialling instant messaging as a way for you to get in touch with them, from Monday 29th April – Friday 17th May.
Instant messaging will be added to the main student web pages at www.canterbury.ac.uk/students, and the i-zone FAQs search page at www.canterbury.ac.uk/faqs.
The service is available from 10am – 12pm, and 2pm – 4:30pm, Monday to Friday until the 17th May. You can find the button in the bottom right-hand corner on desktop PCs and mobile devices.
The service enables you to ask quick questions without the need to phone or email.
The button will say "Chat with the i-zone" when they are available, simply click on the button and follow the instructions that appear on-screen to enter a chat conversation with a member of the i-zone.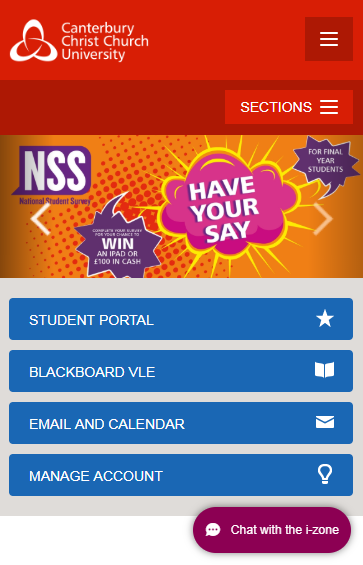 If no i-zone agents are available, you can still contact the i-zone, the button will allow you to complete a simple form that will then email the i-zone.
The i-zone are still available during their normal open hours.
More details on the i-zone opening times are available here.