We're celebrating our CME qualified students! David Wheway, Senior Lecturer in the Faculty of Education, explains what the CME qualification is and why it's so important. We'll also hear from the three winners of the award; Millie, Julie and Jonathan. A huge congratulations to them all!
The Certificate for Music Educators (CME) is a qualification for anyone who is keen to develop their music teaching skills for children and young people. At Christ Church the focus is on children of primary age. The CME is open to music educators working in schools or within local communities, and at Christ Church it has been offered to students in the School of Teacher Education who undertake music education as part of their studies and might utilise these studies in conjunction with a CME. It does involve extra work, and it is a testament to these students who already have a challenging workload on the BA/QTS course that they are prepared to enhance their teaching expertise further.
The CME means Christ Church is providing schools with students who can support, what is, a shortage subject in primary schools – a broad and balanced music curriculum.
I'm so please that Julie, Millie and Jonathan have worked so incredibly hard to complete the CME. Jonathan is already teaching in school as their music coordinator, and Julie and Millie will be an enormous asset to the schools in which they will teach in the future.
…….
Millie Stanhope (Yr3 BA/QTS)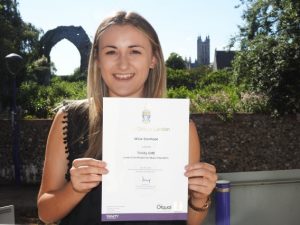 'The CME has allowed me the opportunity to widen my knowledge of teaching music in a Primary school and reflect on my practice. I have created a portfolio with resources which will assist my teaching of Music. This qualification will help me better my practice of teaching music when I become a Primary School teacher.'
Jonathan Hitchiner (NQT +1, BA/QTS)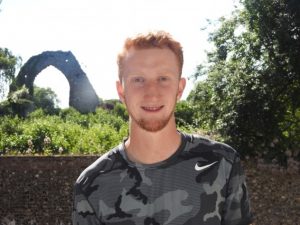 'The CME qualification has definitely furthered my understanding and teaching of music. Although it has been hard work balancing teaching full-time and getting evidence together for the CME, it has been worth it. As the teaching profession continues to change over time, it is important to me that I aim to engage with personal development and strive to ensure that teaching is seen as a research-based profession. The CME shows that I am actively pursuing this value, that I have and I am thoroughly looking forward to applying this to my future practise.'
Julie Marshall (Yr3 BA/QTS)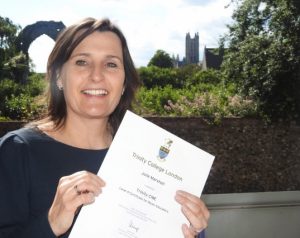 'Thanks to CME and the support of David Wheway, I have now built a portfolio of information and resources that I can refer to as a primary school teacher. The opportunity of studying for my CME has widened my understanding in how important it is for children to learn and express themselves freely with music. Although I would not class myself an expert in music, it has given me a confidence and enthused my passion for music to be an important subject within primary education.'
Interested in teaching? At Christ Church we offer a wide range of courses leading to Qualified Teacher Status (QTS), for those wishing to teach in primary or secondary education, and a variety of qualifications for professionals within the further education sector, including Qualified Teacher Learning and Skills (QTLS) status. For more information, please click here.