Next week is Academic Book Week and World Book Day, so the CCCU Bookshop are celebrating by sharing some of the great books our CCCU Academics have released. There will also be a Book Launch on World Book Day (Thursday 7 March) at 5pm, along with celebrations for the Bookshop Refurbishment from 1pm.
Book Launch & Bookshop Refurbishment Celebrations: 7 March
On World Book Day there will be a book launch for Diane Heath's Gender in Medieval Places, Spaces and Thresholds at 5pm in the CCCU Bookshop. Diane is a research fellow in the Centre for Kent History & Heritage at CCCU. This collection addresses the concept of gender in the middle ages… From womb to tomb, how are we defined and confined by gender and by space?
And there will also be some celebrations from 1pm to mark the refurbishment of the CCCU Bookshop… So come along and join in the fun!
Celebrating our Academics: Top 4 Books
As part of Academic Book Week, we wanted to celebrate some of the books our CCCU Academics have published. Here are our top 4:
Chris Price- Canterbury Catch Club 1826: Music in the Frame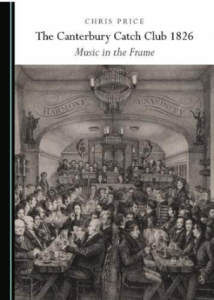 Dr Chris Price is Senior Lecturer in the School of Music & Performing Arts. Chris has "produced an exhaustively researched and documented account of the club's history that extends far beyond its own parameters. This is an exceptionally important addition to the bibliography of English musical and social history in the 19th century."
Steven Horne- Gypsies and Travellers: A Teacher's Guide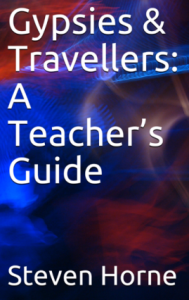 Steven Horne is a University Lecturer in Primary Education, Theology, and Religious Studies, and the founder of 'The Gypsy Education Network'. For the past 20 years, Steven has worked with and taught young people and marginalised groups in numerous settings and countries.
This book provides both an insightful read for anyone wishing to know more about GRT communities, beliefs and practices, in addition to allowing those in a professional setting (Education, Health, local Council) the opportunity to forge better relationships with GRT people in their care.
Caroline Greville- Badger Clan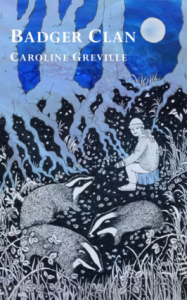 Caroline Greville is a Creative Writing Tutor in the School of Humanities. Her story 'Badger Clan' charts a simple quest that turns into a full-blown obsession this memoir tells of wild encounters and gradual knowledge of the local clan.
The only badgers I ever get to see are dead ones.' 'Well, if you keep seeing dead ones, their family can't be far away.' This throwaway conversation niggled, leading Caroline Greville to seek out her own neighbourhood badgers near her Kent home. She found them and was soon well-acquainted – so too were most of her family. A sense of interconnectedness developed as they had more badger contact than they could have hoped for.
Catherine Carden- Primary Teaching: Learning and Teaching in Primary Schools Today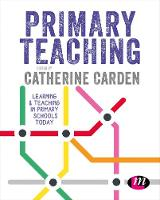 Catherine Carden is a Faculty Director of Primary Initial Teacher Education. This book includes full coverage of the content of professional studies modules and goes beyond to support trainees on placements and in their learning on the course. It answers questions like: what drives schools and what challenges them? What can we learn from other countries? Does curriculum really matter? How do teachers manage behaviour? And many more…
Want to find out what other books our CCCU Academics have been publishing? Head to the CCCU Bookshop web pages to see all the CCCU author titles they stock. 
CCCU Bookshop
Don't forget that you can easily browse the CCCU Bookshop's wide collection of books online at https://bookshop.canterbury.ac.uk, as well as merchandise and gifts! And if you haven't already, make sure you check out the refurbished bookshop where you can now also use your student card to purchase books! Find out more by clicking here.