#CCCUAllofUs celebrating LGBT+ History Month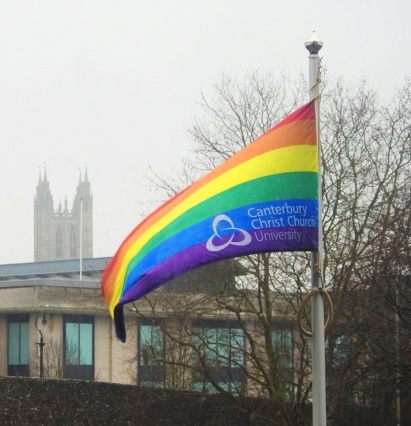 CCCU strives to be an open and accessible University; one that upholds the values of equality and diversity and where everyone can expect respect – so we are proud to support LGBT+ History Month.
The CCCQ staff network is organising a number of events and activities during February to commemorate LGBT+ History Month, many linking to the 2020 theme of poetry, prose and plays.
Monday 3 February, 11am – Raising of the Rainbow Flag at Augustine House
Tuesday 4 February – Students' Union Society Takeover hosted by the LGBT+ Society, 8pm, The Lounge
Wednesday 5 February – Write it Out: Creative Workshop, 12 pm, Er.0.02
A writing workshop where we will explore how we as LGBT+ people see the world and life. Contact amber.aspinall@hotmail.co.uk to book a space.
Mon 10 February – Queer Perspectives Writing Competition Deadline at 5pm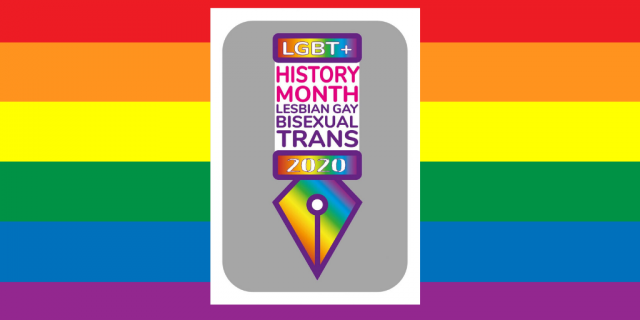 CCCq is proud to host a writing competition, under the theme QUEER PERSPECTIVES, with two categories – Poetry, and Short Story. Entries are invited from all staff and students – please follow this link for more info and competition rules. Prizes have been generously donated by CCCU Bookshop.
Wednesday 12 February – Suffragettes and Subversives: The Lives of the Early Twentieth Century's Most Unconventional Theatre Threesome, 12pm, Lg46
Edy Craig was the daughter of Ellen Terry, the most famous actress of the Victorian era. Edy lived in a ménage à trois with her two female life partners – Christopher St John and Tony Atwood – and together they created some truly groundbreaking theatre, writing and art.
Come along to hear about how these eccentric and bohemian women lived in a large creative LGBTQ+ community, questioning the need for gender conformity and loving each other unapologetically at a time when same-sex and gender-queer relationships were largely hidden from sight.
Carla Danella has a MA in Literature from CCCU and creates exhibitions for the National Trust. Susannah Mayor is an actress and the Senior House Steward at Smallhythe Place, the home of Edy, Christopher and Tony.
27 February – It's A Marvellous Party with Ian Elmslie, 5.30pm, Lg16
Ian was one half of the cabaret duo Katrina and the Boy. A Marvellous Party is a memoir pack with fascinating stories, big name stars and a glimpse of the pre-millennium gay scene.
Also look out for the Library who will be sharing insights on LGBT+ author, poets and playwriters via their blog and recommending further reading and resources via a changing book display in Augustine House. For further details, read their blog post!