How accessing Mental Health support can help you with your studies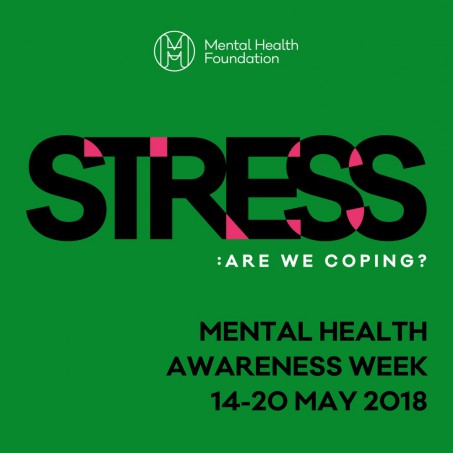 It is Mental Health Awareness Week and the focus is on stress. Research has shown that two thirds of us experience a mental health problem in our lifetimes, and stress is a key factor in this.
We know that university life can be very stressful so have spoken to some of our own CCCU students about their experiences and how Student Support helped them tackle stress and anxiety.
Jordan's Story, 2nd year, Adult Nursing
When Jordan came to university the pressure of placements, assignment and exams triggered a whole range of emotions connected to an upsetting situation in her past that she had never dealt with. She was waking up with anxiety every day and felt she was not coping.
"I spoke to my tutor. He said would I think about counselling. At first I felt intimidated at the thought of it, as it was about me accepting I had a problem and I needed help  – but if I wanted to further my career and stop feeling so stressed out I realised I did actual need support."
How did the Mental Wellbeing Team help?
Jordan had counselling sessions which helped her understand what triggered her anxiety and to develop coping mechanisms including breathing techniques to manage stressful situations.
Being able to talk has given her the confidence to be more open about her feelings with her friends and family and given her a more positive outlook.
"It has helped with my studies because I feel less stressed. I feel more confident about my next placement. I know that hospitals are stressful environments but through the techniques I have learnt I now feel more prepared."
"I feel confident in myself and in my career choice, I am not doubting myself anymore. I feel like I have a whole new lease of life."
What advice would you give to other students?
"Accepting your situations is a big leap and the first step.  Don't be afraid or ashamed to accept help."
"Many of us have gone through difficult things in our life particularly those studying in nursing that is why we have chosen that career. But you don't have to suffer with anxiety on your own.  So seek help – I wish I had years ago."
Emily's Story, 3rd year Primary Education
Emily had experienced anxiety before coming to university but had not done anything about it.  At first everything was fine but then due to various reasons started to get panic attacks.
How did the Mental Wellbeing Team help?
Emily came to a drop in session and was given immediate support with advice and techniques on how to cope with her anxiety. She was then referred for 8 sessions of Cognitive Behaviour Therapy.
The Mental Wellbeing Team also liaised with Emily's tutor so her studies could be adjusted to allow her to access the support she needed.
"I did feel anxious and would not say the sessions were easy. In order to address my problems they had to be challenging but I was supported every step of the way."
"I had been struggling to focus on my university work and knew I was not performing to the best of my ability. Now I feel I am managing much better and my grades are improving. I feel I have learnt coping skills that will benefit me for the rest of my life."
What advice would you give to other students?
"Don't overthink getting advice.  Talking to someone when you are feeling overwhelmed or not good enough will help. Just do it – seek as much support as you can."
"You are going to feel anxious at times, you cannot stop that but you can change your attitude towards it and learn how to get perspective and how to cope."
---
We want to thank Jordan and Emily for sharing their stories and hope they have inspired others to get the help they need.
CCCU takes the mental wellbeing of its students seriously and continues to invest in a range of resources and to improve the support available. ~New for 2018 we have introduced:
Big White Wall: A free 24/7 online service that allows you to get support. It's a safe and anonymous space you can go to if you're feeling down, struggling to cope or just want to talk to people who understand what you're going through. Whether you want to speak to peers or a counsellor, there will be someone there every minute of every day.
Nightline: A student-run listening and information service offering a safe, non-judgemental environment for students to talk about their feelings and gain emotional-support and information. You can talk to the trained student volunteers about anything, no matter how big or small, and know that it will be held in confidence.
University Medical Centre Psychological Therapies: They are in partnership with CCCU to support all students who are registered with a GP Surgery within East Kent and would like help with a psychological problem. During this time they are also putting on specific exam and academic stress support – and are able to offer 3 telephone sessions of Guided Self Help with one of their Physiological Wellbeing Practitioners.
To find out more about what support is available please click here