The School of Music and Performing Arts are presenting their Annual Musical: HONK! this June! To find out more Dylan Stallard, CCCU Creative & Professional Writing student, interviews the Directors…
Name: Tony Castro // Role: Musical Director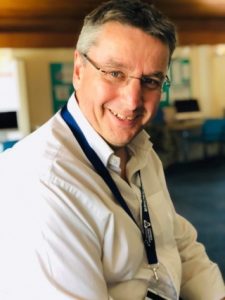 Why did you choose Honk!?
It's a show I have done before so I knew what it's demands were for the students. It's a show that student performers can do very well because it's challenging both vocally and actorly wise. It's not deep and dark and profound. It's very family friendly show and fits in with the vibe of Christ church.
What are you enjoying most?
Working with Izzy Galbraith is just a delight and a dream.
What's your favourite musical?
Sweeney Todd. It's a great shame he never finished it because it was originally not supposed to have any dialogue at all.
Final comments?
Buy tickets! Particularly the Saturday matinee.
Name: Helen Young // Role: Associate Director // Course: Performing Arts, Second Year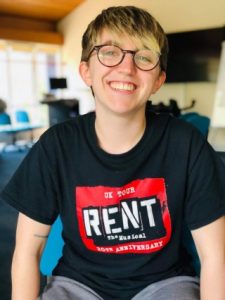 Why did you want to get involved?
It seemed like fun and I wanted to get more experience with directing specifically.
What are you enjoying the most?
Working with the cast! They're very committed and it's really fun to see them dive into it no matter what we throw at them.
What's your favourite musical?
Dogfight. not a lot of people know it, but I really love it because it's quite a small cast and the music is just beautiful.
Name: Izzy Galbraith // Role: Director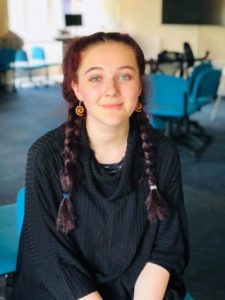 Why did you decide to be involved in the musical?
I graduated from CCCU last year and was the associate director for the Annual musical last year, The Addams Family. I have always loved musical theatre, so I was super excited to come back and work on another show.
What are you enjoying most about the process?
I've been able to work with a really talented and passionate cast and creative team. Working alongside Tony has also been such a privilege.
What's your favourite musical?
Sweeney Todd or Kinky Boots. Sweeney Todd for the incredible music and Kinky Boots for the upbeat and feel-good energy!
…….
To give you a final taste of what's in store, here's a teaser trailer:
Can't wait to see the full performance? Get tickets by clicking here!