Canterbury Christ Church Creatives have been busy in the lead up to Christmas- creating their very own giant Advent Calendar on Fisher Tower from 1 December 2020! Keep an eye out on social media throughout the month for a beautiful window shared every day. Missed out? Don't worry- as you can just check back here for a round up every Friday.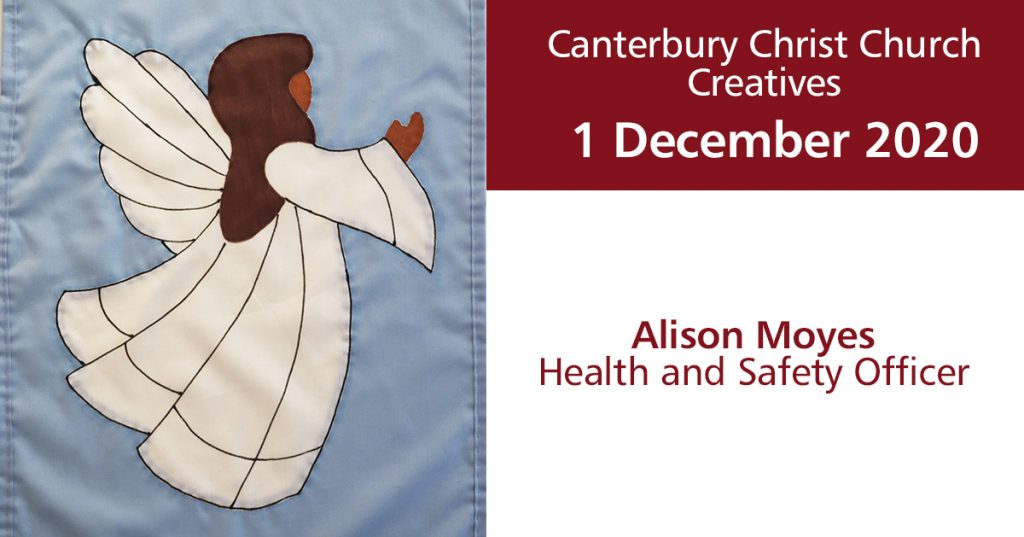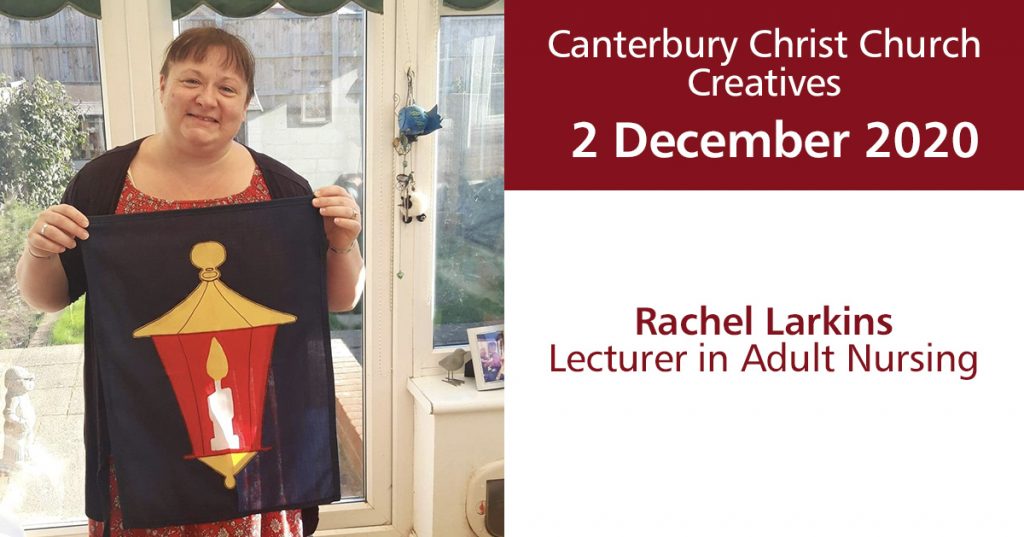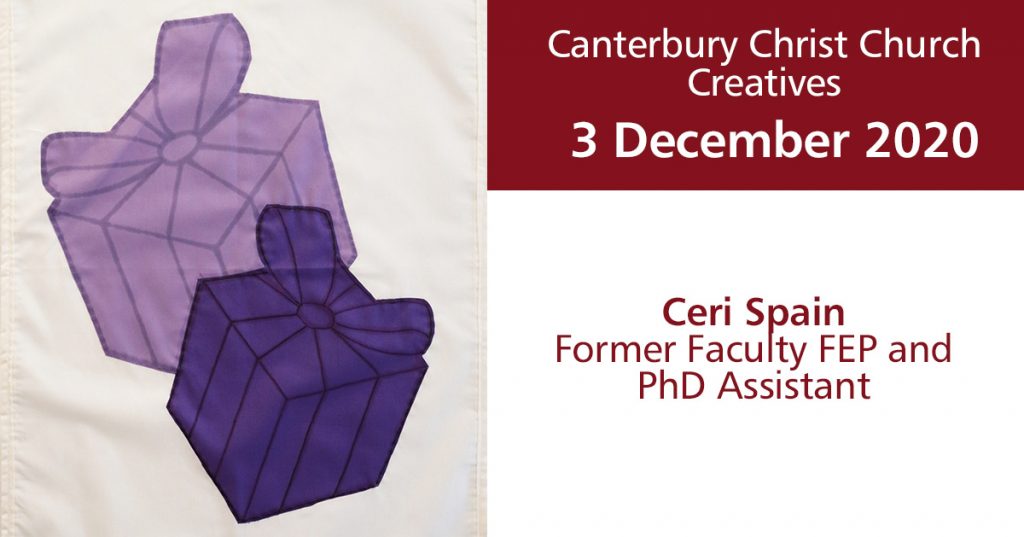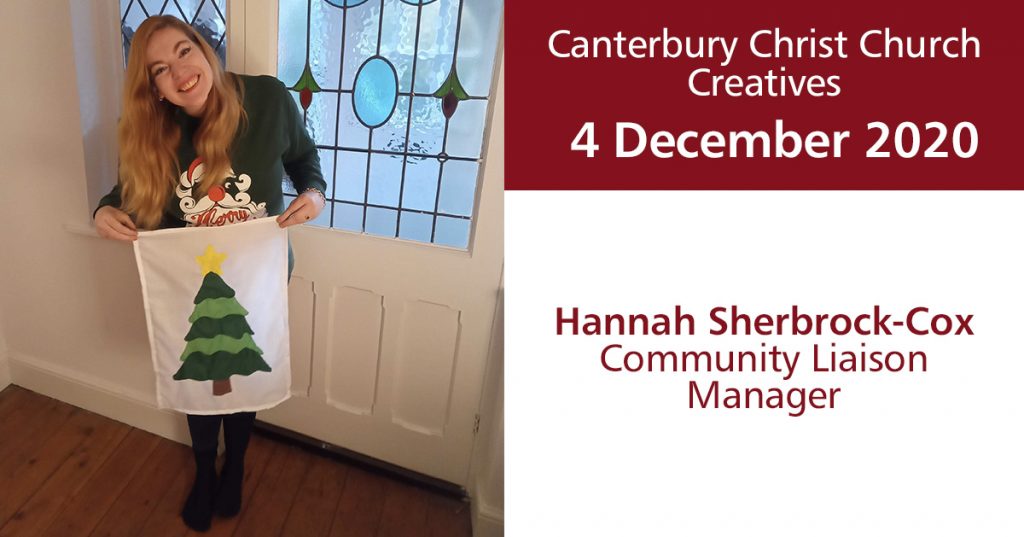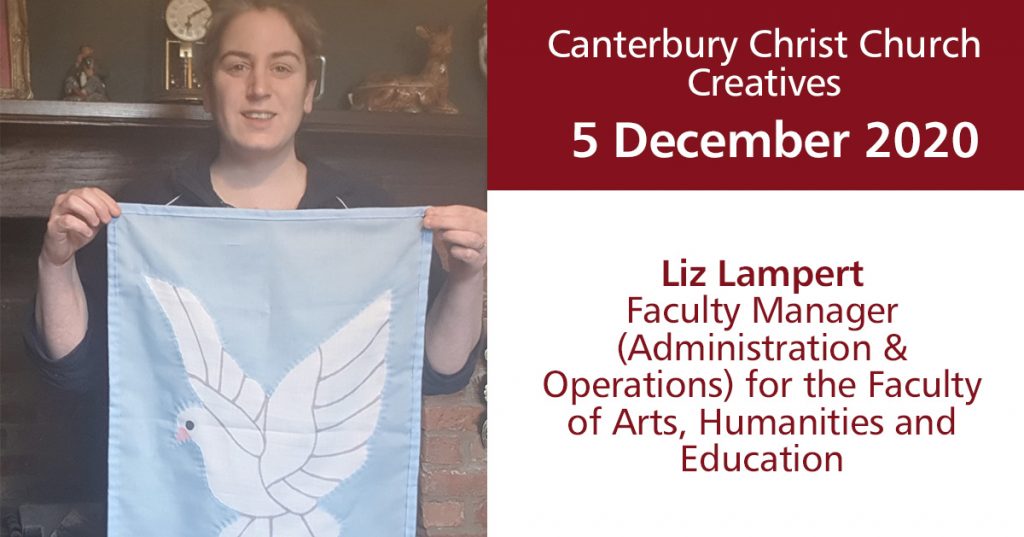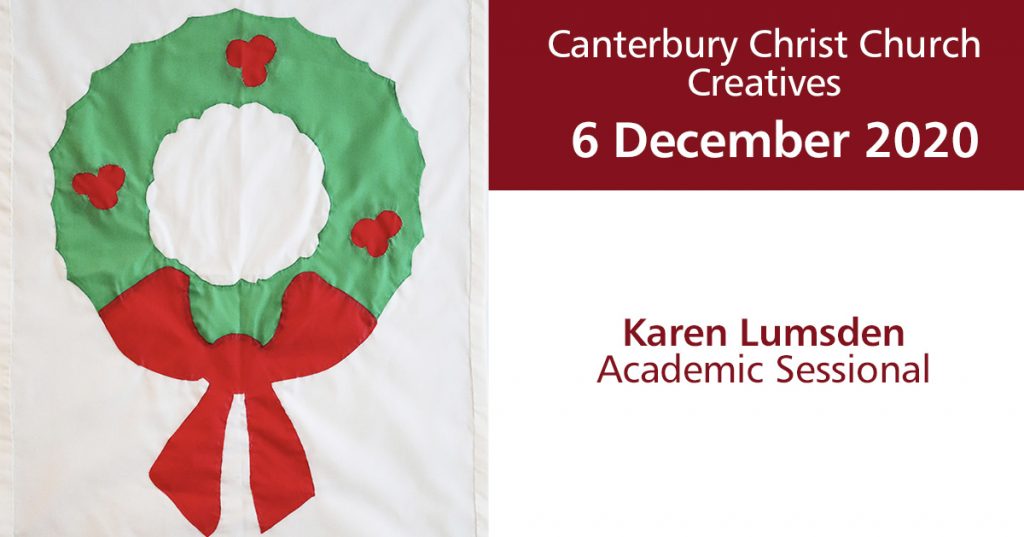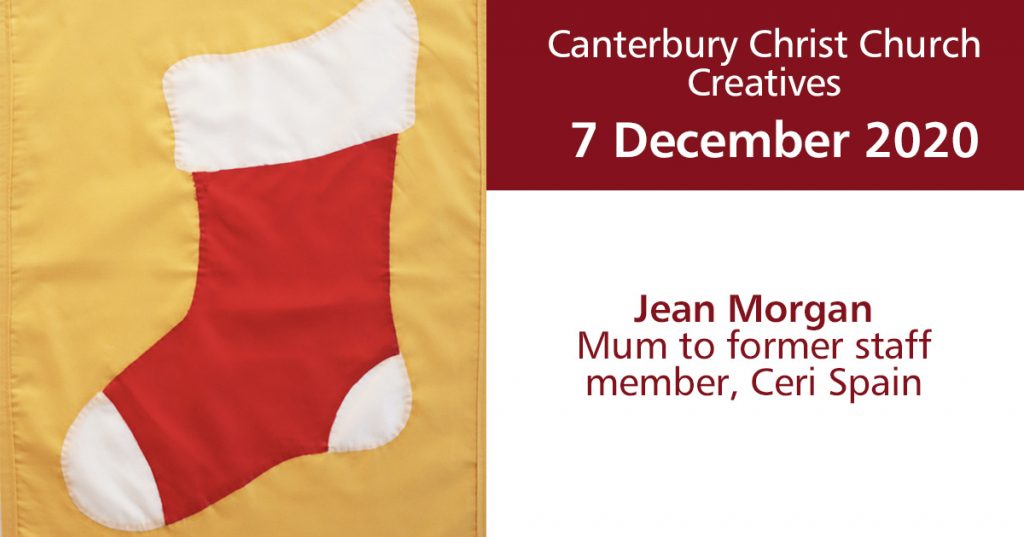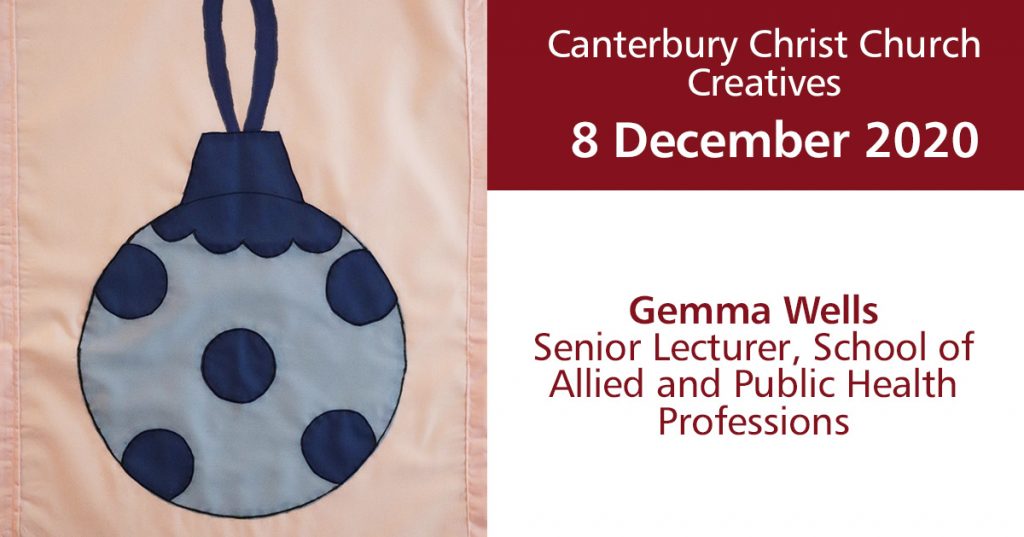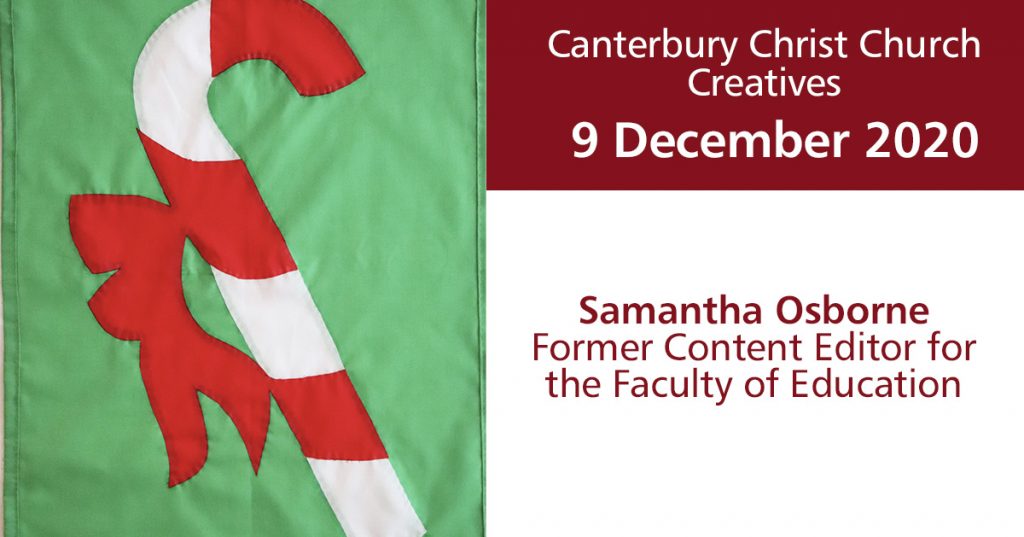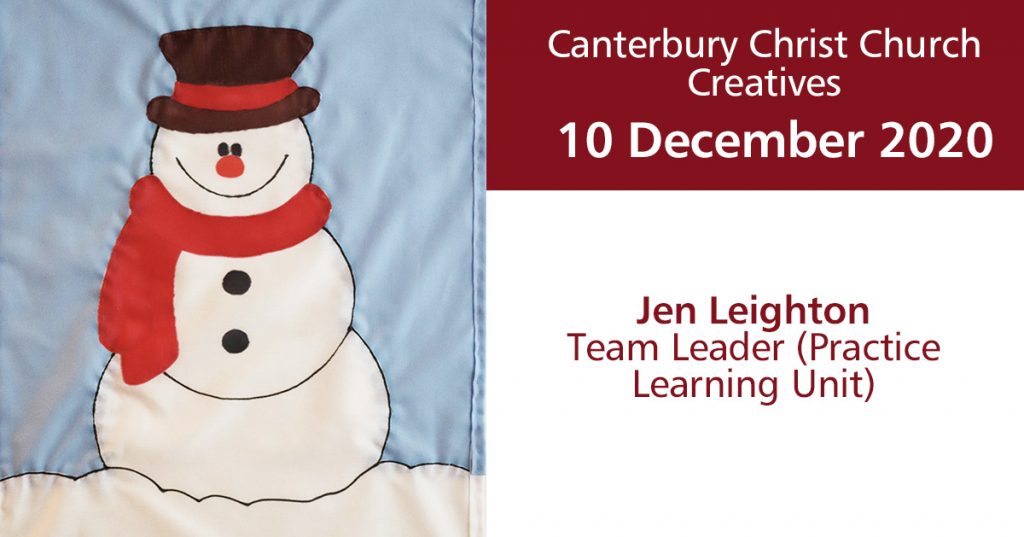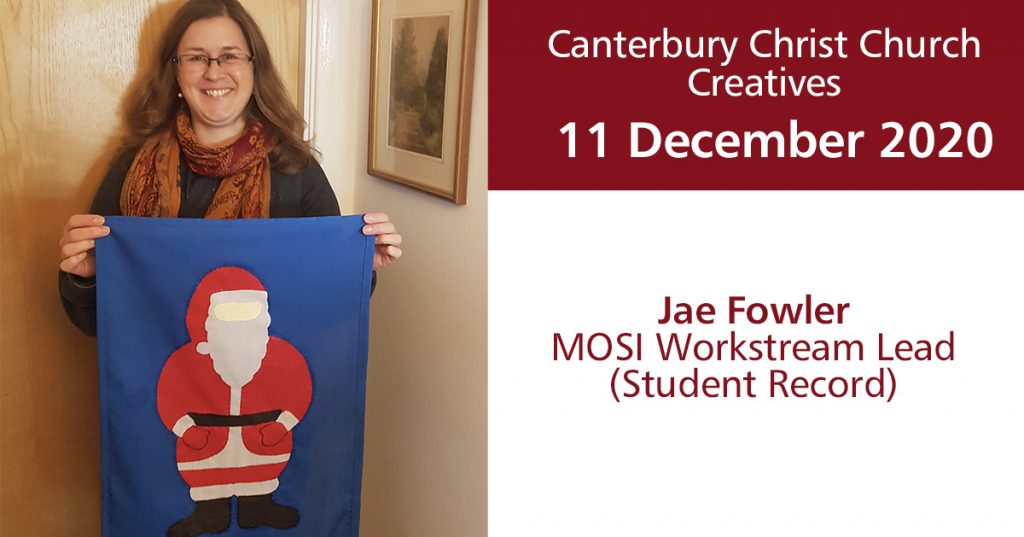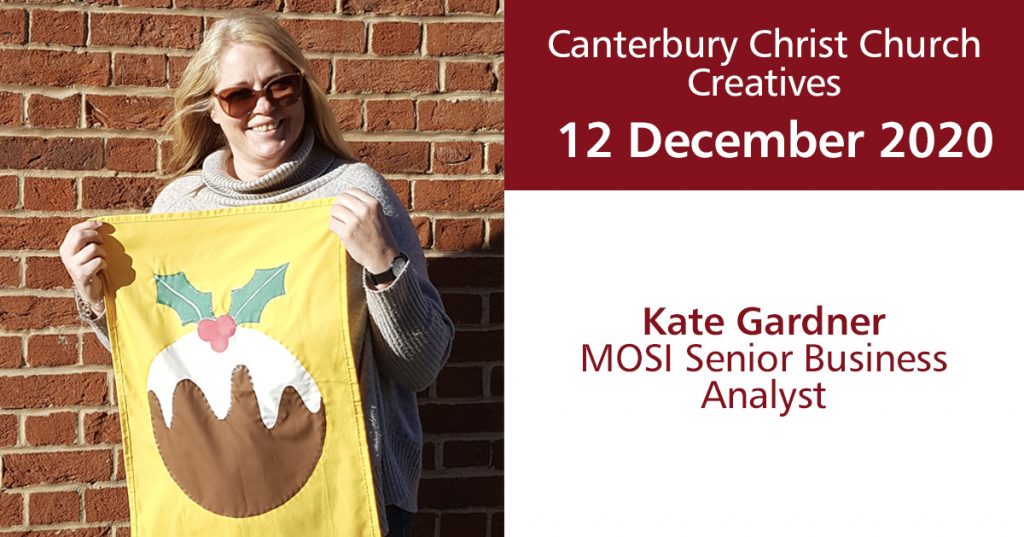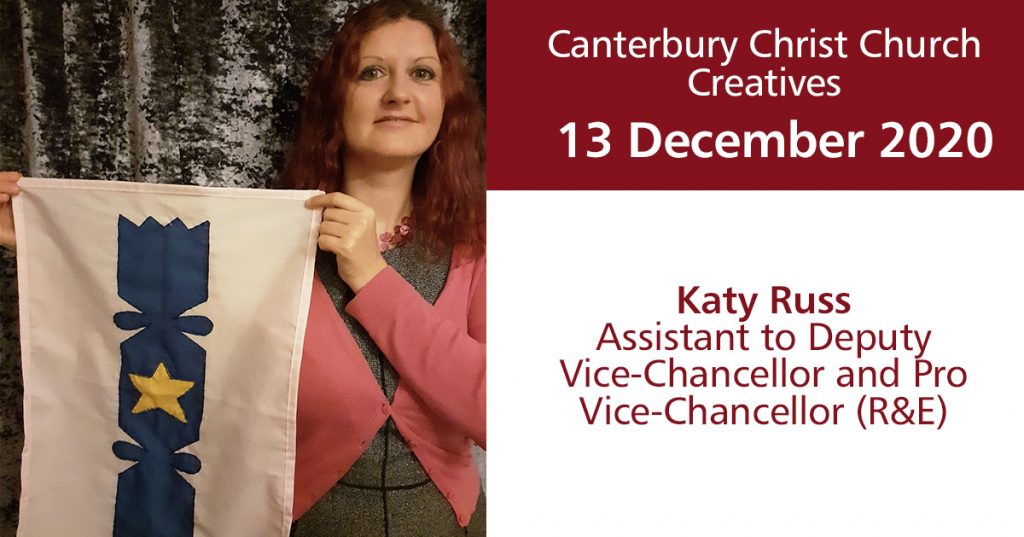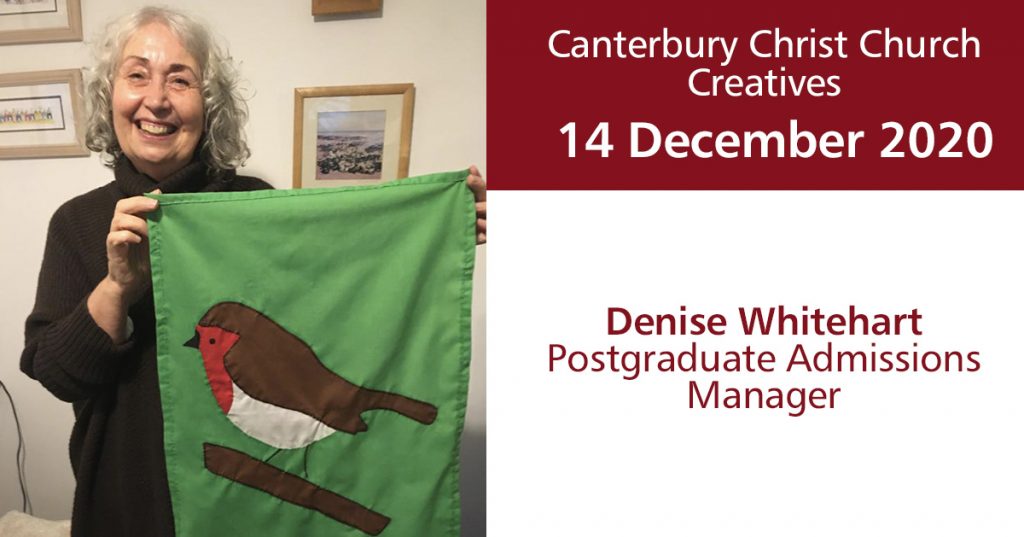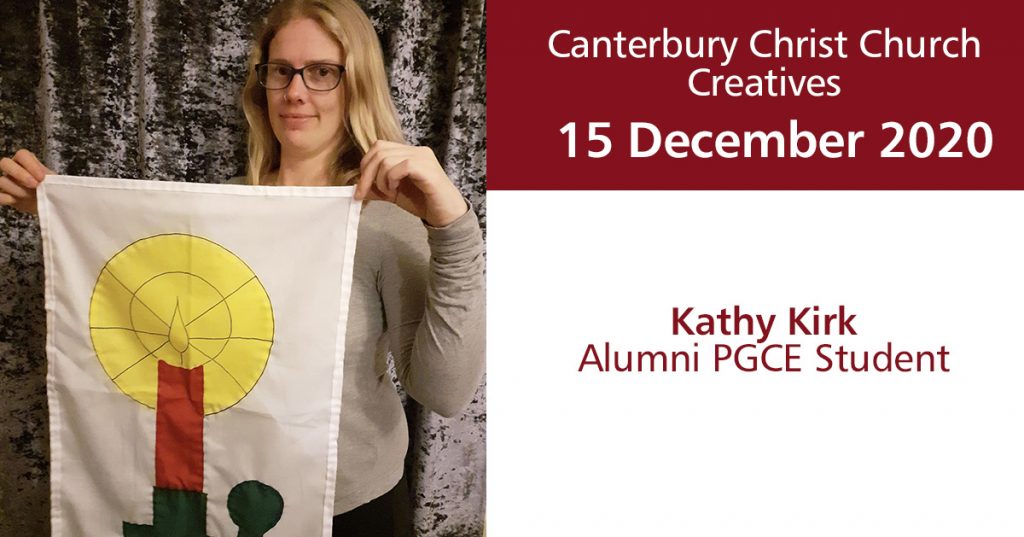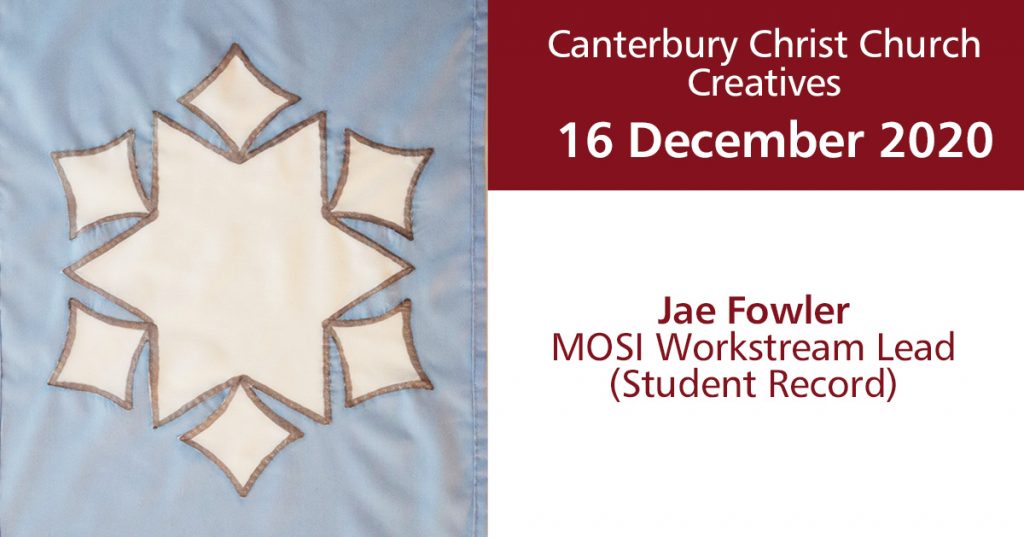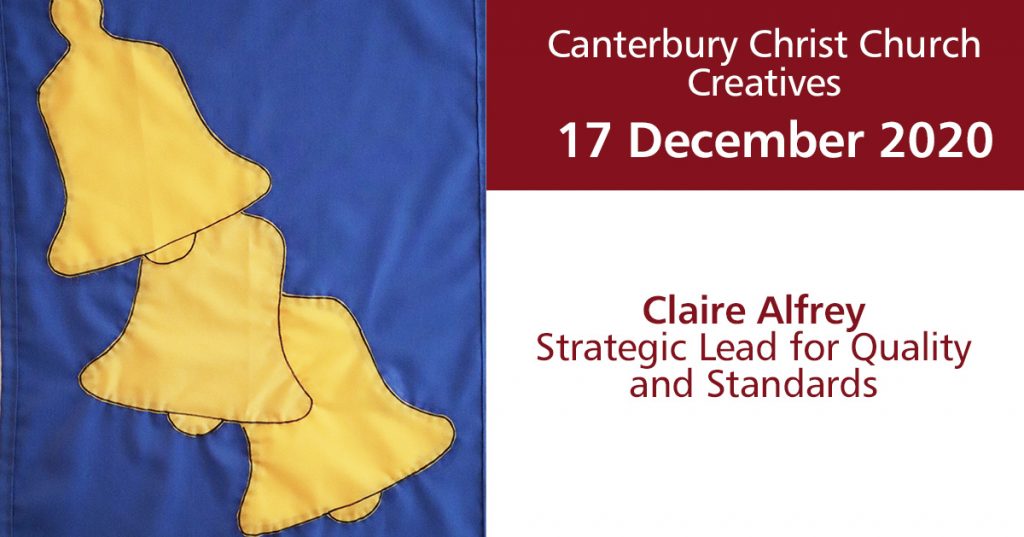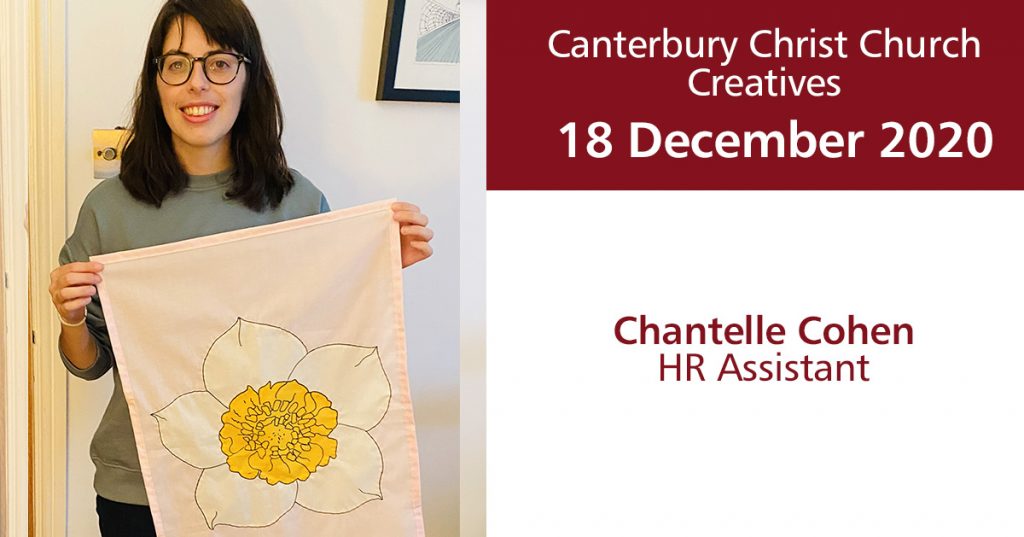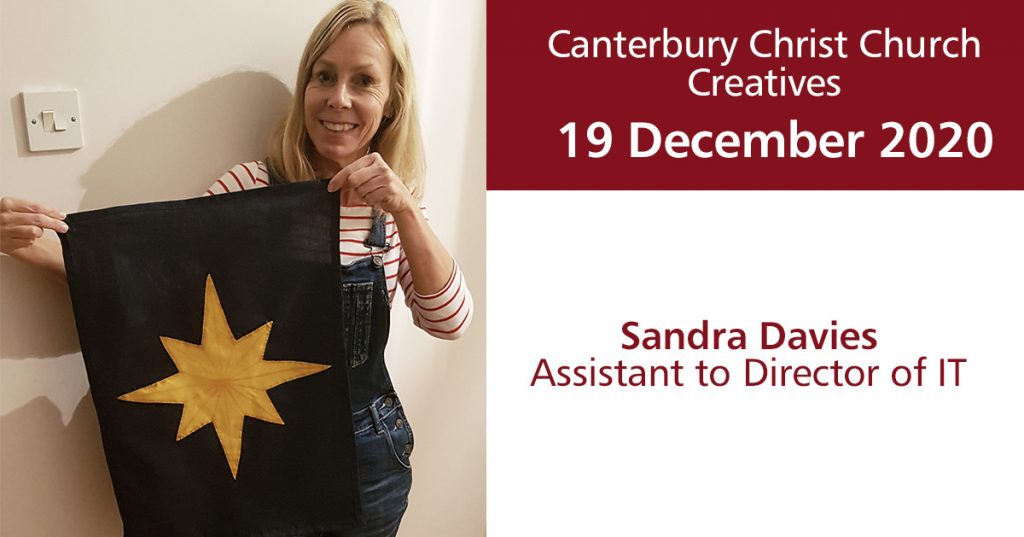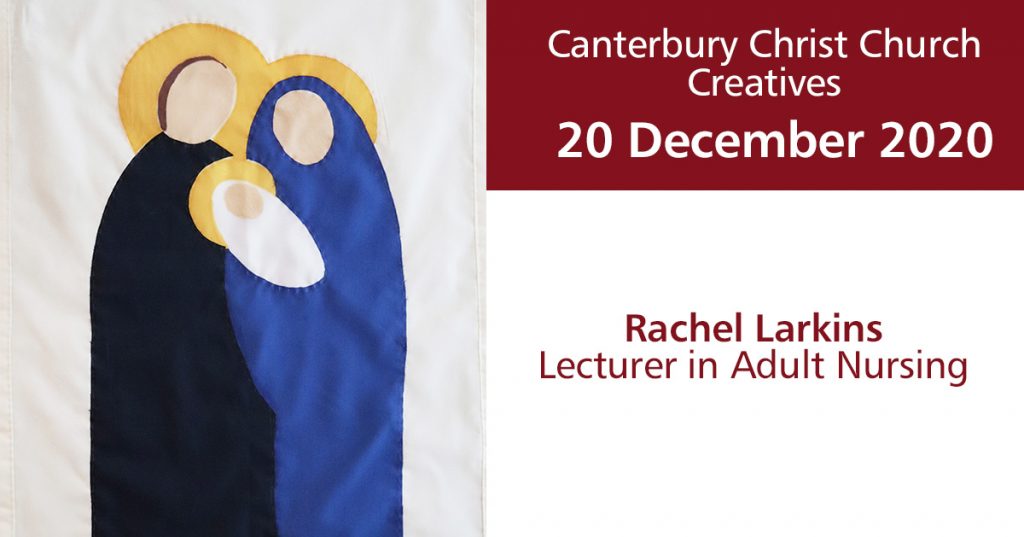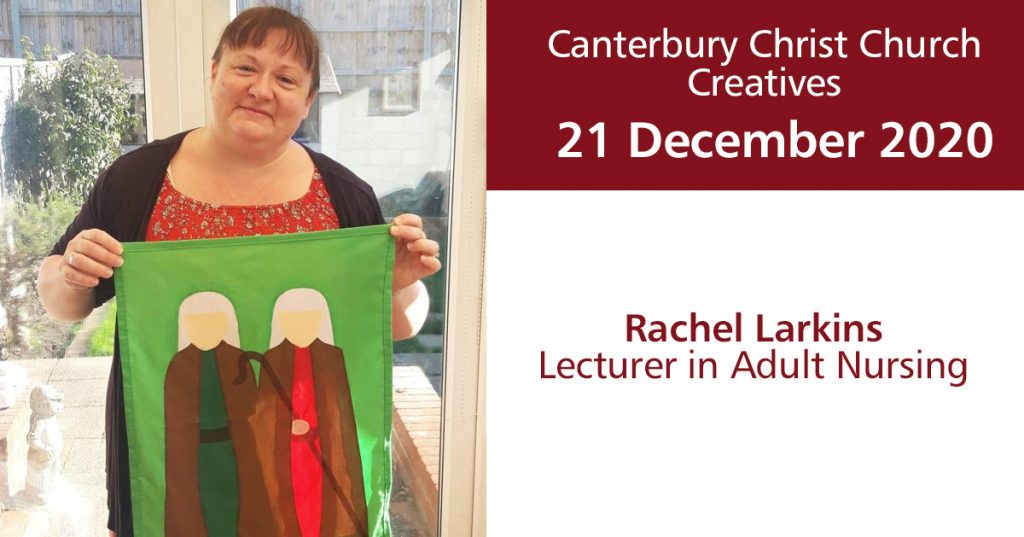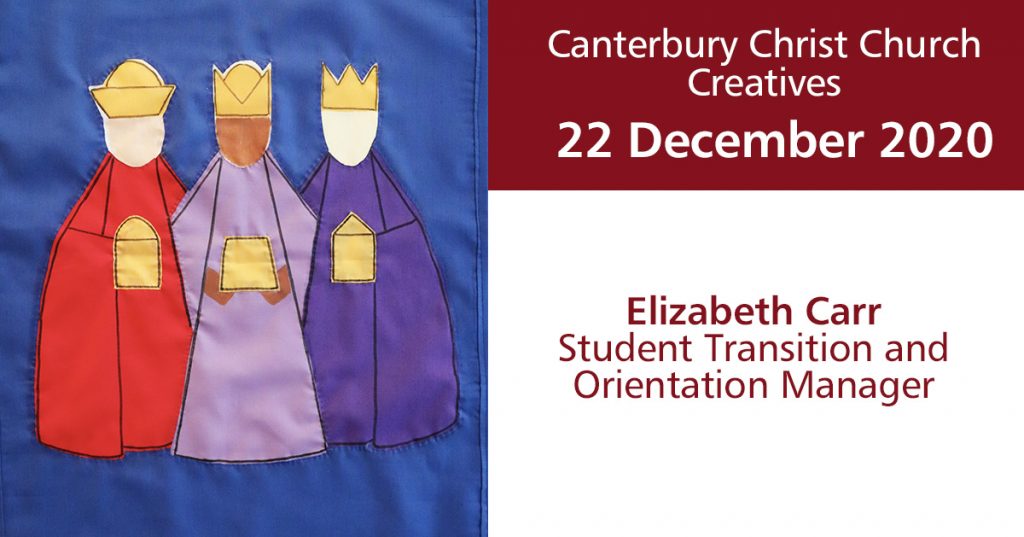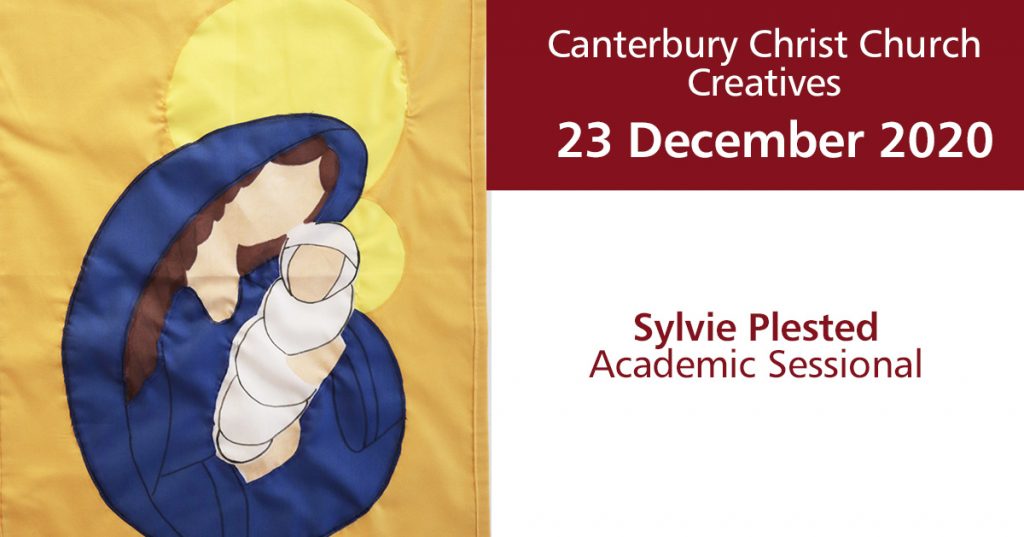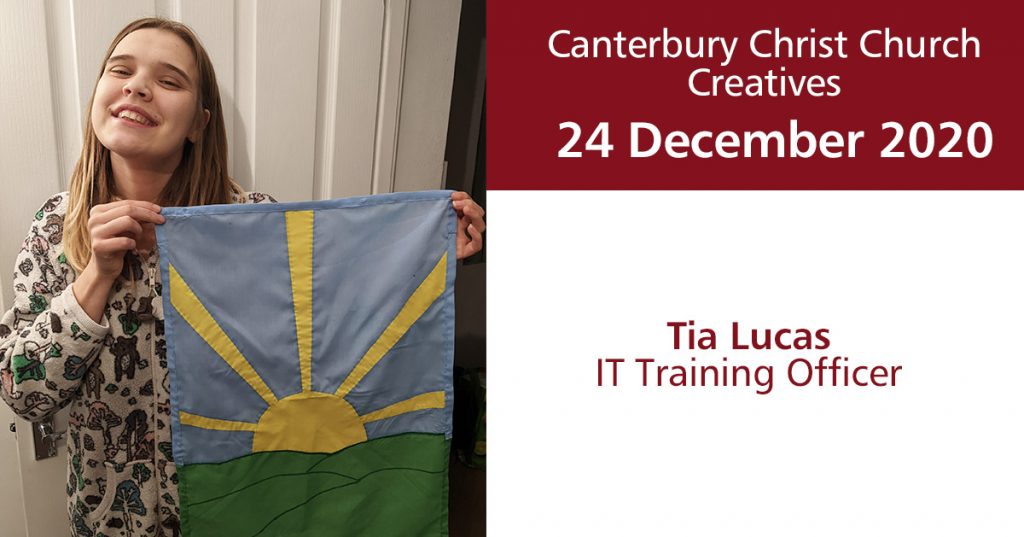 About the project…
For every day until Christmas Eve a new fabric panel featuring a different Christmas design will be displayed in one of the office windows that face the University's Chapel. The panels will show up in daylight but will also appear like stained glass once darkness falls.
The panels have been made by members of Canterbury Christ Church Creatives. Contributing members have come from right across the University community; academics, professional services staff and alumni students and staff.
The project has been made possible with the kind agreement of the office occupants and Estates, financial support from the Chaplaincy, sponsorship by The Fabric Shop in Whitstable, and the help of colleagues in Facilities who will display the panels.
"This is a really exciting project for the Creatives. We hope that it will bring some much-needed cheer to the University community during this challenging year."

Jae Fowler, from MOSI
Canterbury Christ Church Creatives is a group for students and staff of Canterbury Christ Church University and embraces all crafts and arts and all levels of crafting and art-making skills. The group brings people together to craft and make art for enjoyment and wellbeing, to teach and learn skills, to work on particular projects, and to share ideas for charity crafting or art-making projects for those who wish to get involved.
They have a weekly virtual social on Thursday evenings from 6pm to 8pm via Teams to which all are welcome. Find out more about Canterbury Christ Church Creatives through Facebook, Instagram and by email: canterburychristchurchcreative@gmail.com