This month Canterbury Christ Church Univerity and the University of Brighton embarked on an exciting collaborative leadership placement project that will run throughout 2021. The project is funded by Health Education England and will progress on previous work carried out by both Universities highlighting the urgent need to tackle issues around inequalities experienced by BAME students whilst on placement in health care settings. The project will provide placement opportunities for up to 12 students and will focus on the experiences of BAME students in their practice placements.
The aims of the project are:
To raise awareness of, and tackle issues of discrimination experienced by BAME students on placement
To enhance the experiences of BAME students on practice placement
To provide leadership development opportunities for BAME students
To provide a set of resources for practice educator, students and placement partners to develop their understanding of race, ethnicity and diversity within the learning and working environment.
The resources will address issues of unconscious bias, racial bias, micro-aggressions and racism in practice and be the basis of practitioner workshops towards the end of this project. Students from the two universities will work collaboratively to plan and shape the project, working with BAME representatives within the two universities, our placement provider organisations and the supporting professional bodies.
Ibrahim Fofanah and Emmanuel Alli are the first students from CCCU to start the placement and started on 8 Feb 2021.
Emmanuel Alli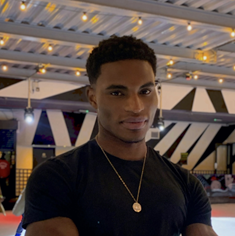 My personal goal working within this project is to build my leadership skills of communication, creativity, teamwork, positivity, and responsibility. As a 3rd year student soon to be graduating this year, it is very important to develop these skills as I will be able to utilise them in the future, environments such as in clinical practise which involves a high level of teamwork and working towards goals. As well as future projects I will be involved in.
This project has a high level of importance as personally I have had a negative experience on a past placement which really affected on my personal life and the overall placement. With this, I know there will be other students that go through similar experiences and may impact them in many ways. By exploring this issue, the project will be able to help many future BAME students by providing support and awareness reduce discrimination and enhance placements.
Ibrahim Fofanah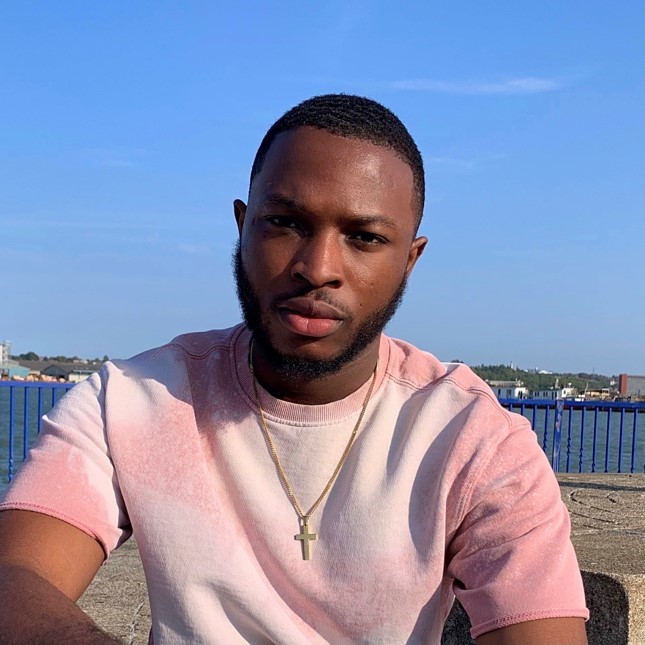 The reason why I decided to go down the physiotherapy route was because of health. The whole conversation about a healthy lifestyle, learning how the body works from an anatomy point of view and through therapeutic exercises, technique, change in lifestyle and having conversations about health and educating people on different ways to optimise health and getting rid of this idealistic approach that going to the gym can automatically make you healthier is something that appeals to me.
Outside of being a student, I dance semi-professionally part-time. Dancing is something I love to do in my spare time just to release a bit of creativity into the world. It is a form of communicating for me – able to tell intricate stories and emotions through movement.
As a proud black man, I feel like the conversation of health and physiotherapy as a whole needs to be highlighted and talked about more within the black community and on social platforms as a whole. This is a small area within health care that is predominantly white and isn't promoted and talked about more. For example, there is only 15% of black people in my course. An area that I would love to make more aware of and through social platforms get the conversations started about physiotherapy.
The Bridging the gap to leadership project gives me the opportunity to create change. Sharing a light on BAME students and their negative and positive experiences on placement – creating a norm of conversation around discrimination, racism, microaggressions, unconscious bias awareness in the placement environment. The only way to create a positive change is to start the conversation. This project helps take the right steps whilst enhancing opportunities and resources from a University level to develop leaders of tomorrow.
For further information, please contact Helen Carr helen.carr@canterbury.ac.uk or Mary Makinde mary.makinde@canterbury.ac.uk