Becoming a CCCU Alumni!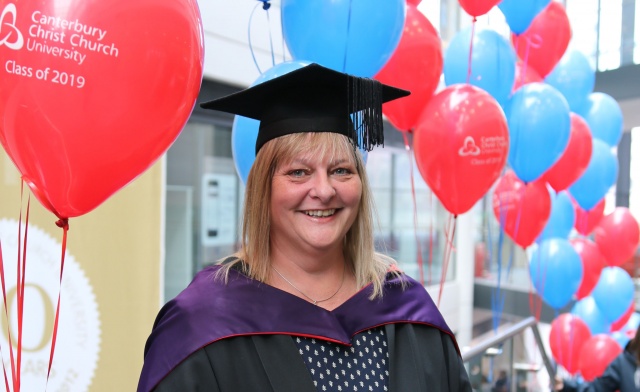 Congratulations to everyone who has just graduated in Canterbury and Rochester over the last week! We're #CCCUProud, and welcome you to another part of the University community – our ever growing network of alumni! 
There are lots of benefits being a CCCU Alumni including:
Continued access to Careers support including The Careers & Enterprise Hub online careers system, as well as to their physical space in Augustine House through drop-ins, workshops and events held by the team for up to three years after you've graduated
Regular notification of job vacancies held by Unitemps
20% discount on postgraduate taught and research masters courses
Annual alumni magazine Link
Twice yearly alumni e-bulletin Link Online
Discounts on University facilities and additional retail benefits
Alumni events and reunions
To access these benefits:
Keep us advised of your current contact details via our online update form.
Alumni are a vital part of the Christ Church community, so active involvement with us doesn't have to end when you qualify.  Alumni of all ages continue to be connected with us by providing vital voluntary support to current students, attending and helping at events and participating in networks and groups.
Check out the new Alumni Hub to find out more about how you can remain connected to CCCU as a former student and for the latest news and job vacancies. You can also contact the Alumni Team on 01227 781677 or email alumni@canterbury.ac.uk