Become a Sport Activator with Christ Church Sport!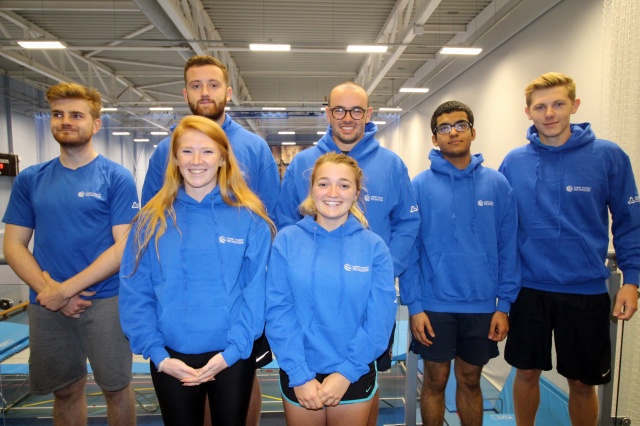 Do you enjoy sport? Want to help give back to the community and enhance your CV through gaining knowledge and practical experience? Why not become a Sport Activator with Christ Church Sport!
Christ Church Sport delivers a turn up and play programme called Social Sport which is now into its second year. These popular sessions wouldn't be as successful without the dedication of our volunteers, Sport Activators.
Within Social Sport, the Sport Activators run sessions with one main goal – offering an excellent experience to anyone that attends. This is accomplished by playing fun games designed to encourage everyone to get involved; providing drills or exercises to help the people taking part gain skills in chosen Social Sport session.
Through this programme, Christ Church Sport have provided a platform for students to volunteer in a controlled environment to further develop skills such as coaching, organisation, communication and leadership.
'Being a sports activator for volleyball has made me feel positive about myself by giving my time to others to play volleyball. I've learnt new skills, met new people and gained valuable experience with working from others that I can take into my future career as a teacher'. Katie – Volleyball Activator & Higher Education Volleyball Officer (HEVO)
In addition, we provide employment opportunities for the Activators who have gone above and beyond to facilitate their session.
'The Sports Activator role has allowed me to get involved with other university events such as the FA peoples cup and it has also opened doors for a paid role within the Kent FA running their new adults Futsal league hosted at the Christ Church Sports Centre'. Dan – Football Activator
For some, this has allowed them to mix with new students and create new social groups whilst studying at University.
'Being a Sport Activator has allowed me to make friends and become more involved with the Netball Community. I have learnt new netballs skills through coaching other on how to improve their netball game'. Jemma – Netball Activator  
Over the past two academic years, Sport Activator numbers have grown, will over 20 activators volunteering on a weekly basis. During Semester 1, Sport Activators accumulated over 200 volunteering hours in total which only reflects their dedicated to the sessions. The success of the Social Sport sessions are down to the fantastic work the Activators who still find the time to squeeze in their session on top of their studying and work commitments.
'I think Sport Activator is just a great initiative' Alexandra  – Climbing Activator
To find out more or to get involved with Sports Volunteering, email sport@canterbury.ac.uk. If becoming a Sports Activator isn't for you, then you can search for all other opportunities via the Christ Church Volunteering pages.